Bathroom break: Katy Perry posts steamy shots from an unusual location!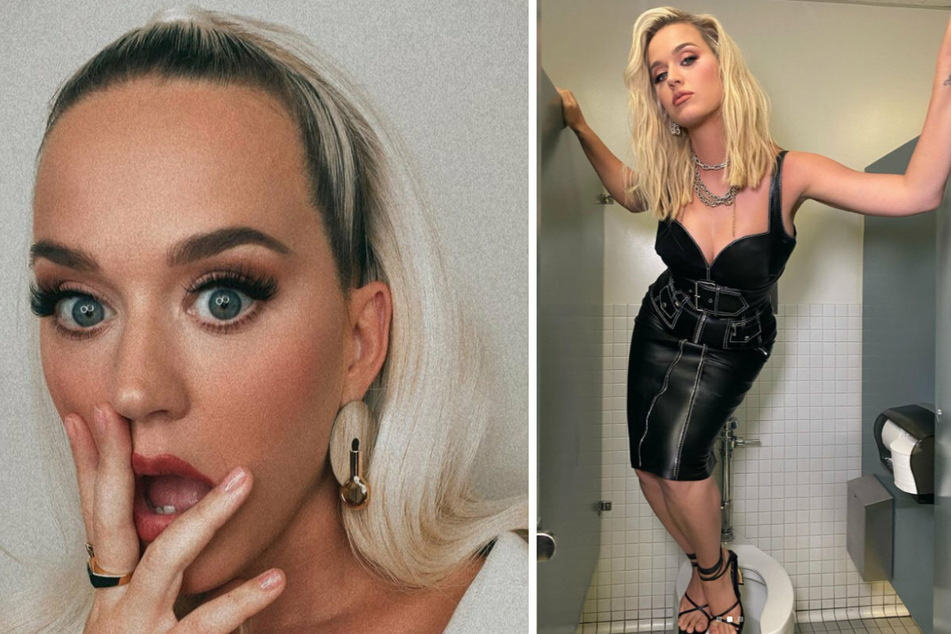 Katy Perry took to Instagram this week with much the same seductive style as she usually brings to the platform. What shocked fans however, was not so much her tight leather outfit, but her chosen space for the obviously impromptu photoshoot.
Closer inspection of her photos made us reach for hand sanitizer: she's holding on to the sides of a bathroom stall!
Admittedly, the Daisies singer succeeds in looking sultry in a leather dress that's so tight, it could have been painted on. But even though the stall appears clean, those killer heels on the edge of the toilet seat don't quite make up for the "eww" factor.
None of it phases Perry, who confirmed that the stall is in a normal public restroom, and not staged for the shoot – then again, why would anyone stage anything there?
In fact, Perry seems just the slightest bit proud to confirm that she was posing on the American Idol set toilet.
Is this the most effective pitch for American Idol? "Don't be a pooper!" she captions her post, adding that fans should tune in for the latest episode of the show.
Katy Perry stuns in hot outfit in unusual place
Her post has been liked more than two million times so far, and there seems to be hardly any criticism of her art choices. Fan comments indicate they think the pictures are still hot, with one witty comment reading: "Now that's a ROYAL FLUSH honey".
One person who probably enjoys the leather look more than anyone is Perry's long-time partner, Orlando Bloom, who recently said he was looking forward to more romance as Perry recovered from the birth of their daughter, Daisy Dove Bloom.
Well, this outfit should definitely do the trick!
Cover photo: Bildmontage: Instagram/katyperry