Keke Palmer is "giving masterpiece" in stunning maternity shoot
Los Angeles, California - Keke Palmer put a whole new spin on maternity shoots with a stunning new pic dropped on Instagram!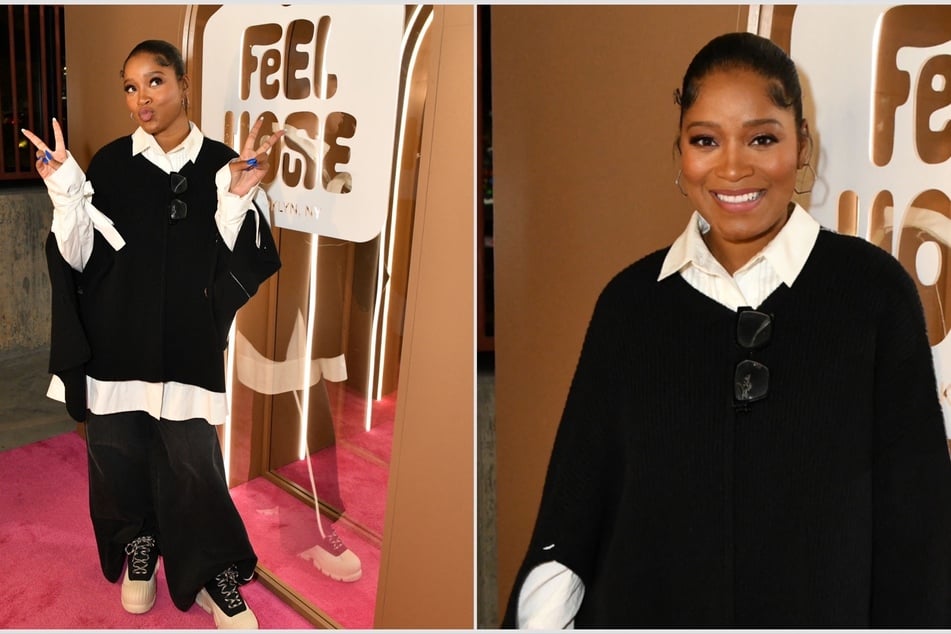 The True Jackson star is a work of art in her jaw-dropping maternity snap, posted on Monday.
Giving off major Da Vinci vibes, the pic showed the 29-year-old mom-to-be wearing a silver crown and sheer yellow fabric while standing on a planet display – with her baby bump standing out in all its glory.
Her boyfriend, Darius Jackson, was also part of the shoot, as he was seen sitting in the corner wearing a white tank top with pink pants and suspenders as he held a flower out towards Palmer.
"It's giving POETRY. it's giving MICHAEL ANGELO. it's giving SISTINE CHAPEL. it's giving MASTERPIECE," the Nope star captioned the shot.
"Behold, a mother, a father and the blessed baby we await in pure awe. The greatest gift from above we could ever dream. we can't wait to meet you little one! we are so glad to be your earth parents as God's hands are placed so gently over your life."
Keke Palmer can't wait to be mom!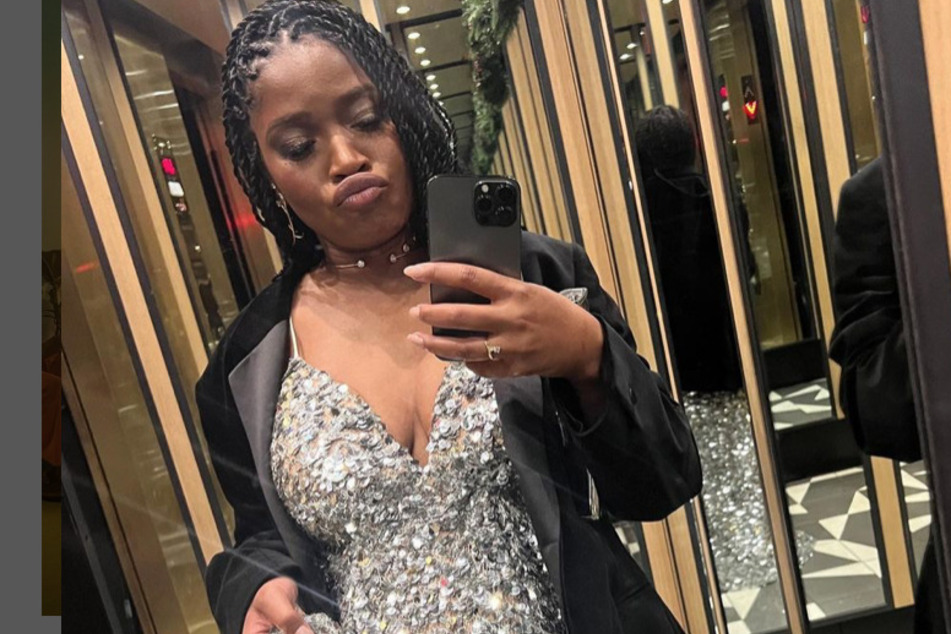 While the singer-actor continues to slay her pregnancy, she's also over-the-moon to meet her little one.
While speaking to Page Six, Palmer dished that she is "very excited, nervous, and curious" for the arrival of her baby.
"More than anything, I can't wait to get my hands on my baby," she added.
Meanwhile, fans have guessed the Akeelah and the Bee star is welcoming a baby girl.
While we have a little more time until baby Palmer makes their debut, there's no doubt their entrance will be as iconic as the actor's maternity shoot.
Cover photo: Collage: CRAIG BARRITT / GETTY IMAGES NORTH AMERICA / GETTY IMAGES VIA AFP