Keke Palmer subtly reveals the sex of her first baby with Darius Jackson!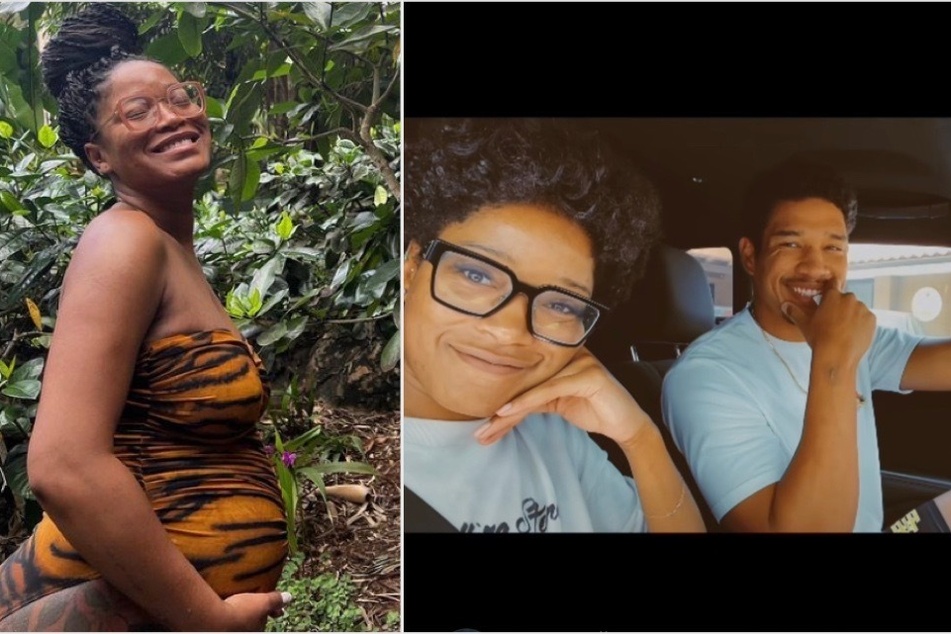 Amid gossip that the 29-year-old star is expecting a baby girl, Keke seems to have unintentionally revealed that her and Darius Jackson's first child is a boy!
During her appearance on The Tonight Show Starring Jimmy Fallon, the heavily pregnant Nickelodeon alum made the admission while discussing astrological signs.
"Pisces are known to be very deep, they're emotional creatures. So I just want to make sure I'm not too blunt for my baby boy," Keke told the host.
The update follows her exciting pregnancy reveal during her Saturday Night Live hosting gig.
"Every time I look back at that clip, I'm like, 'Why do I sound like a villain?'" Keke joked before adding, "I don't know why I said it like this, but I was so excited."
As Keke prepares for motherhood, she and the Eagles athlete have been enjoying their alone time before becoming a party of three.
Following their intimate babymoon, the True Jackson star honored her baby daddy on his birthday with an Instagram tribute.
"I can easily write long emotional posts for all my girls birthdays, but it's so cringy writing a birthday post for you because the love is so sacred," she began in the post.
"It almost feels asinine to try to share or give a glimpse into something that only we could understand. I can share most things so easily, but not you. Happiest Birthday to the best Aquarius, Darius, my guy!" Keke gushed.
Cover photo: Collage: Screenshot/Instagram/keke