Kendall Jenner says she doesn't fit in with the Kardashians: "I'm not built for this"
Los Angeles, California - Kendall Jenner may be best known as a reality star alongside her famous family, but she admits that she often feels like the odd one out among the Kardashian clan.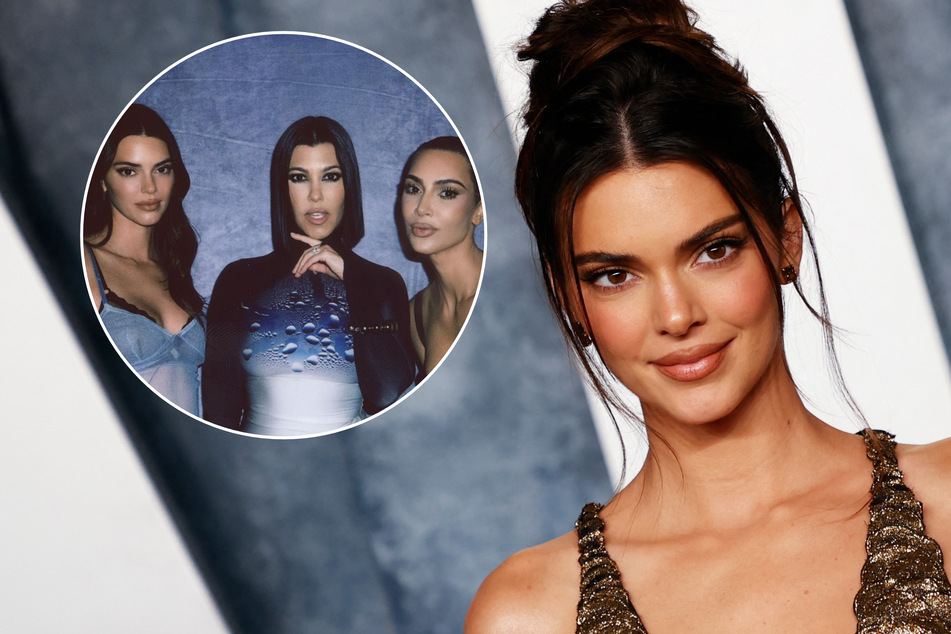 The 27-year-old opened up about her challenges with fame and being a "nepo baby" in a profile by the Wall Street Journal on Wednesday.
"Since I was really young, I felt out of place in my family," she said. "I was born into this life, but I didn't choose this life."
While discussing her older sister Kim Kardashian and her approach to fame, Kendall confessed that she doesn't really know how the 41-year-old does it.
"[Kim's] like, 'I used to go to Kitson on Robertson just to get photographed….' I think she was built for [this life]," she said.
The hounding of the paparazzi has been one aspect of stardom that's been a challenge for the model to acclimate to, telling the outlet, "It took me [almost] 20 years to be like, OK, I guess I'm getting used to it now and it's fine and I get it."
While she and younger sister Kylie Jenner are regularly grouped in with their three older half-sisters, Kendall says she feels far more of a connection to her Jenner side than Kardashian.
"It's just weird to me ... because I am just like my dad in so many ways. I'm such a Jenner, in my opinion," she said.
As Kendall opens up about struggling with a high-profile life, her alleged beau, Bad Bunny, broke his silence on their rumored romance and shared a very similar sentiment.
Kendall Jenner and Bad Bunny play coy about their rumored romance
In a Rolling Stone cover story also shared on Wednesday, the 29-year-old rapper made an apparent nod to the pair's alleged romance, saying, "I know something is going to come out."
"I know [people are] going to say something. People know everything about me, so what's left for me to protect? My private life, my personal life," he said.
He refused to clarify their relationship status and affirmed that "the only thing I have is my privacy."
Similarly, Kendall gave a simple "no comment" when asked about the Puerto Rican native during her interview.
Cover photo: Collage: Screenshot/Instagram/kourtneykardash & Michael TRAN / AFP