Is Kim Kardashian an international art smuggler? Italy wants their sculpture back!
Calabasas, California – Mamma mia! Kim Kardashian has found herself in the middle of another scandal – this time with the illegal import of ancient Italian art.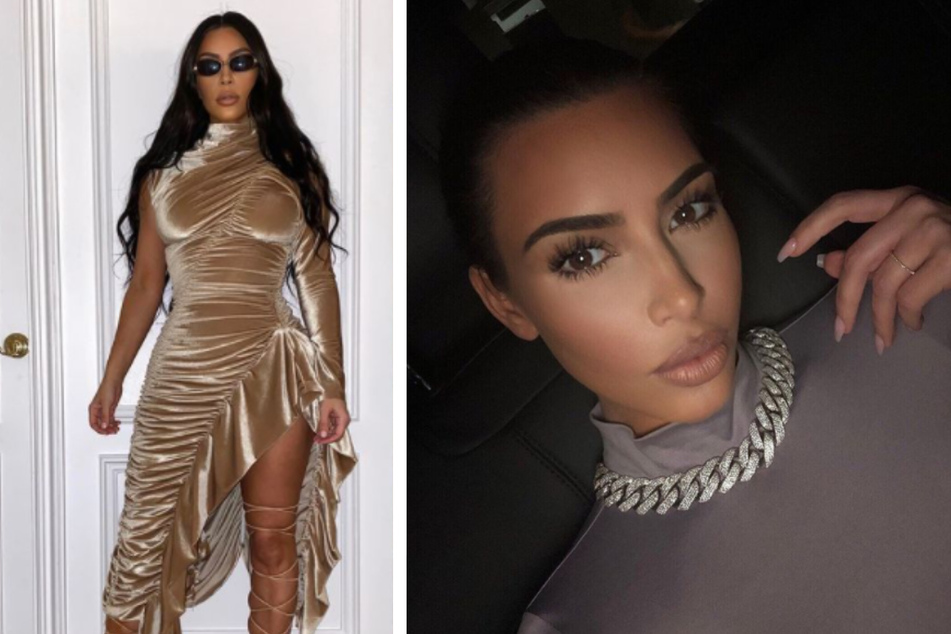 A lawsuit has been filed by the US government asking Kim to hand over an ancient Roman sculpture that was allegedly illegally smuggled out of Italy and made its way to the star's home in Los Angeles.
Kim apparently bought the statue from an art gallery and interior designer in Belgium as part of a huge 5.5-ton delivery of home decor, antiques, and furniture that was sent to her house in 2016, the Los Angeles Times reported.
The piece in question is titled Fragment of Myron's Samian Athena and is the bottom half of a sculpture of a figure in a flowing dress. It is estimated to be from the first or second century.
Her incredible delivery of imported art was valued at $745,882 and at the time was flagged as suspicious.
An Italian archeologist was later sent to examine the sculpture in 2018. The art expert worked with the Italian government to conclude that the limestone statue was "looted, smuggled, and illegally exported from Italy," according to the lawsuit.
Now, the country is demanding it back.
The sculpture is currently being held in custody while the lawsuit is settled and a decision is made on whether it will be returned to Italy.
Kim is a fan of classic art and often wears fashion that is Greek and Roman inspired. In 2019, she attended the opening of an exhibit at the Montreal Museum of Fine Arts wearing a goddess-like toga-style gown.
A rep for the beauty mogul responded to the recent allegations about the sculpture.
"Kim never purchased this piece and this is the first that she has learned of its existence...it was never received, she was unaware of the transaction," they told Page Six.
She said Kim "hope[s] that it gets returned to the rightful owners."
Cover photo: Collage: screenshot/instagram/kimkardashian