Kim Kardashian faces off against Tom Brady at star-studded event
Atlantic City, New Jersey - Kim Kardashian went up against Tom Brady for in the name of fun and charity at Michael Rubin's Casino Night for REFORM Alliance.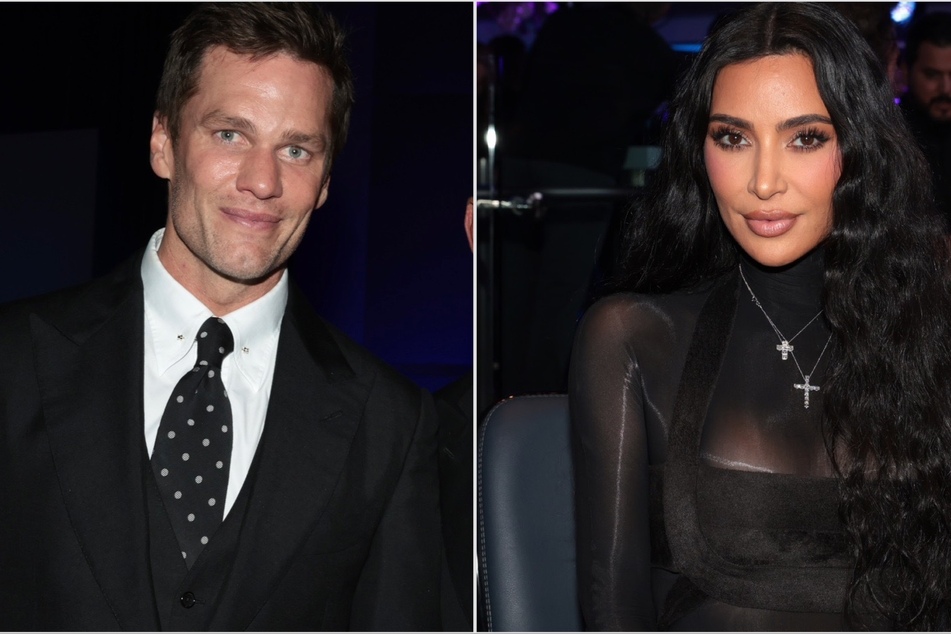 The 46-year-old retired NFL athlete tried to keep up with the 42-year-old reality star during a head-to-head bidding war at the Atlantic City event over the weekend.
According to E!, Kim and Tom playfully went back and forth with bids for a painting, eventually each deciding to give $2 million.

Reportedly, The Kardashians star and the ex New England Patriot quarterback said they would work out among themselves who would get to take home the artwork, with the artist George Condo offering a second piece for whoever left empty-handed.
The event raised money for REFORM Alliance, who according to their website, "transform probation and parole by changing laws, systems and culture to create real pathways to work and wellbeing." Prison reform is a cause Kim has often championed in the past, as she studies law.
The friendly back-and-forth follows the unfounded dating rumors between Kim and Tom at another Rubin event, his July 4 white party in the Hamptons, which seemed to be just that: rumors.
Per People, the American Horror Story star and the football player "barely even spoke at the party and barely even said hello."
The star-studded REFORM event hosted by Rubin, Meek Mill, and Jay-Z also saw A-listers Travis Scott, who shares two kids with Kylie Jenner, Jack Harlow, Kevin Hart, and Quavo.
Cover photo: Collage: Shareif Ziyadat