Kim Kardashian scores epic soccer mom win with Mbappe photo op in Paris
Paris, France - Kim Kardashian's glamorous soccer mom life with her son Saint has ramped up, as the mom-and-son duo attended a Paris Saint-Germain game and met a famous face.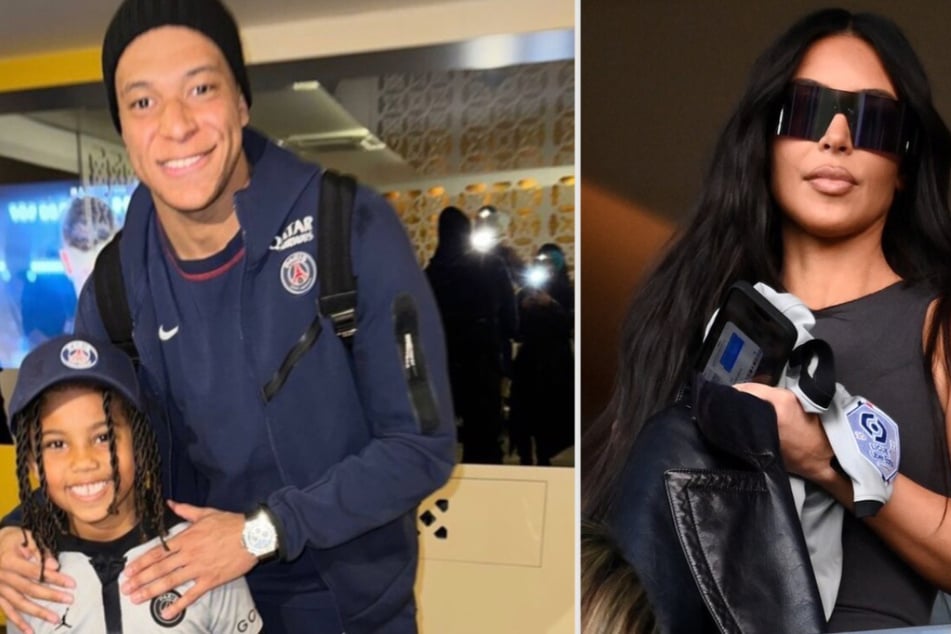 Goal!
The 42-year-old SKIMs owner is living the soccer mom life in Kardashian style, as she and her seven-year-old son continue to tour Europe.
On Sunday, Kim dropped a few snaps on her Instagram story from the pair's Parisian trip to watch the French league leaders play Rennes at the Parc des Princes stadium.
Saint, who Kim shares with ex-hubby Kanye West, was again joined by his friends, per the clips. Pics showed the group sporting PSG jerseys while watching the match from the sidelines.
Meanwhile, Kimmy Cakes kept her attire cool in an all-black ensemble with matching shades.
The beauty mogul's sister Kendall Jenner was also reportedly in tow for the festivities.

Yet the time just outside the game may have been the highlight, as Saint got to snap a photo with an all-star player!
Kim Kardashian posts photo of her son Saint with Kylian Mbappe
Per Kimmy's snaps, Saint and his group of his friends got to meet star striker Kylian Mbappe for a group photo op.
"Thank you so much PSG for making our kids' dreams come true," captioned the pic of Saint with the famed soccer player.
In the following snap, she added, "It's safe to say the boys loved our soccer trip! Soccer moms for the win!!"
The famous clan's most recent stop on their Euro trip follows a fun time watching another soccer matchup, Arsenal playing Sporting Lisbon, in London on Friday.
Cover photo: Collage: FRANCK FIFE / AFP & Screenshot/Instagram/kimkardashian