Kim and Kourtney Kardashian hit up Blink-182 show amid feud rumors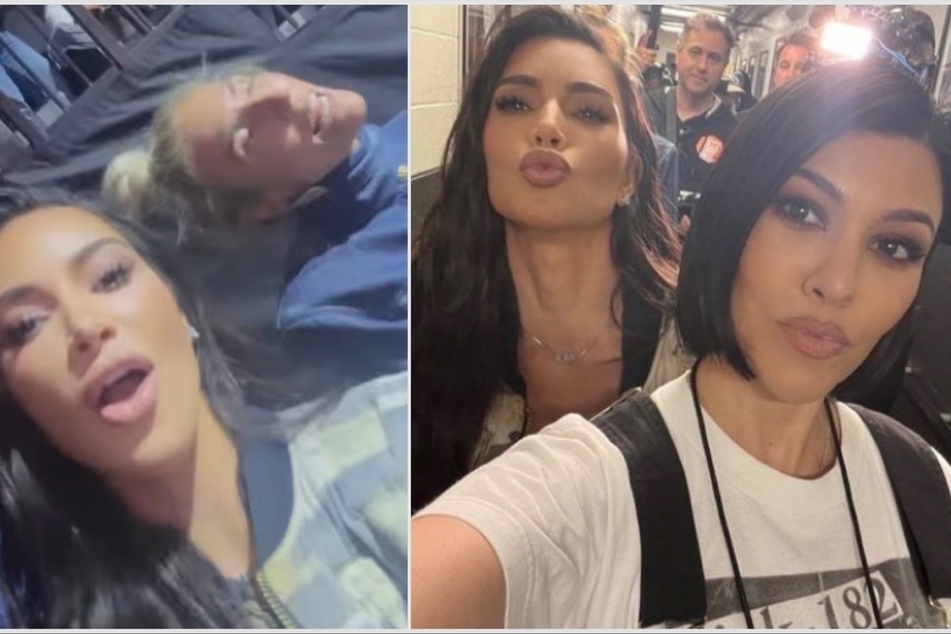 As their sibling drama unfolds on the new season of Hulu's The Kardashians, Kourt and Kim showed that the two are just fine despite all the tension.
On Wednesday, the 44-year-old Poosh owner posted a selfie on her Instagram story featuring her sister as the two attended the rock band's Brooklyn show.
"Look who's together on @kardashianshulu season 3 premiere night," Kourt captioned the snap.
In the pic, the 42-year-old SKIMs owner is seen throwing up a peace sign while a crew of videographers follows closely behind the siblings.
Kim also shared footage from the concert and a clip of herself, Kourtney, and some friends dancing along to the band's track, All The Small Things.
Kim and Kourtney share snaps from Blink-182 concert
The mom of four confirmed her attendance at the show on Twitter as she tweeted to fans awaiting her comments on the season premiere.
"Sorry sorry I'm here! Sorry had to pull up to the Blink 182 concert. I did NOT forget about you guys," she wrote.
Kim and Kourt's budding drama has been teased as quite explosive in the new season of the reality show.
Still, it's good to see that no amount of sibling drama will keep these sisters apart!
Cover photo: Collage: Screenshot/Instagram/kourtneykardahsian & kimkardashian