Kylie Jenner spotted at Timothée Chalamet's home amid dating rumors!
Los Angeles, California - After blind items fueled romance rumors between Kylie Jenner and Timothée Chalamet, it looks like there might be some truth to the story!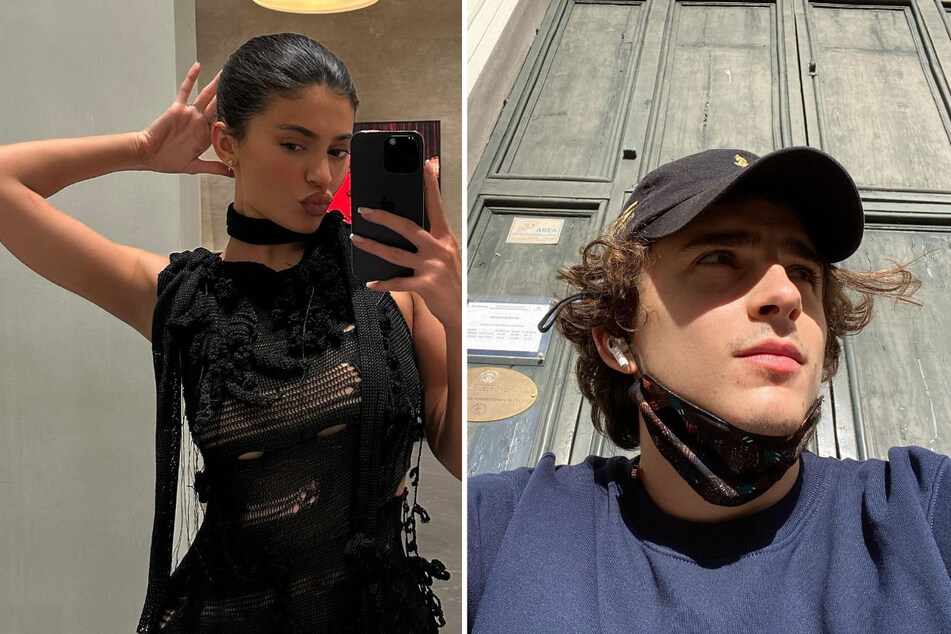 Say it ain't so!
A week after the internet collectively lost their minds over this unlikely celebrity pairing, new evidence is suggesting that the speculation might be true after all!
Per TMZ, Kylie's car was spotted in the 27-year-old's driveway on Thursday, thus providing the first piece of tangible evidence for the alleged romance.
The outlet also reported that the 25-year-old drove through his sprawling estate with no hesitation in navigating, suggesting she had likely been there before.
As the internet has another meltdown over the latest developments, some fans have uncovered previous interactions between the stars that may have foreshadowed the new relationship!
Kylie Jenner and Timothée Chalamet met at Paris Fashion Week
Kylie, who has two children with her ex Travis Scott, was filmed chatting it up with the Academy Award nominee at Paris Fashion Week earlier this year.
The video of the interaction is gaining new traction amid the duo's dating rumors, and while it's unclear if this was the pair's first meeting, it certainly sets up a potential foundation for the new love affair!
Was this the moment sparks flew between Kylie and Timothée?
Cover photo: Collage: Screenshot/Instagram/@kyliejenner & @tchalamet