Lizzo and Cardi B team up to start some Rumors
Los Angeles, California – Lizzo is back and bringing the heat alongside Cardi B with their new single and music video for Rumors.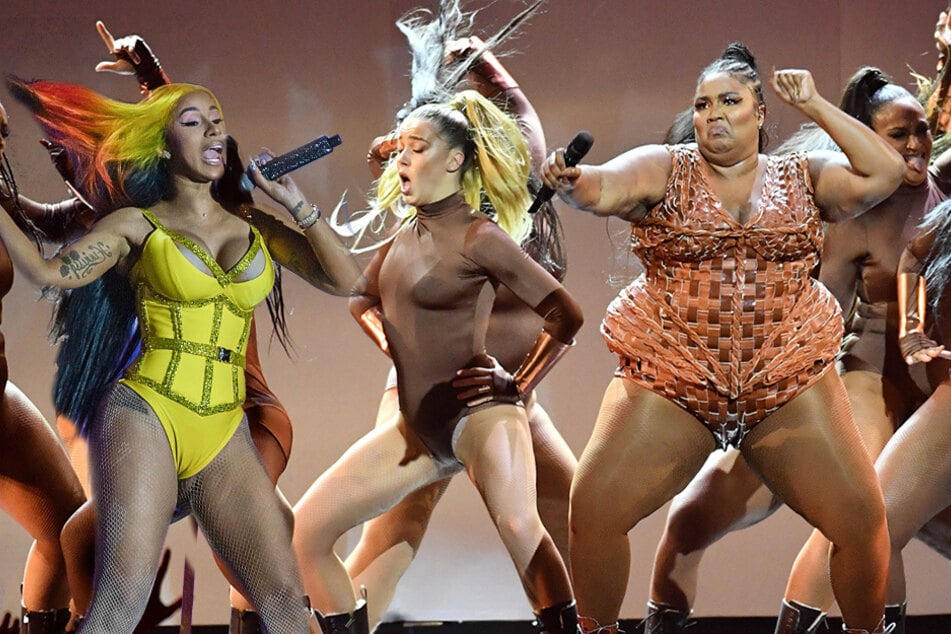 There is no music artist quite like Lizzo, and her latest single and accompanying music video make this vividly clear.
When you then add Cardi B to the track, and you have a recipe to make sonic and lyrical gold.
The dynamic duo has come together to create a masterpiece, fending off haters and making light of constant rumors being spread like wildfire.
A bass-heavy beat paired with brass horns and synth effects create a strong foundation for the song and the perfect backdrop for the two rappers to lay down some truths.
Clad in attire evoking a Greek goddess, Lizzo gets right into the nitty-gritty of fallouts with old friends: "Had to cut some h**s loose, yeah, NDA no loose lips. Now these h**s try to sue me. B***h I don't give two s**ts. All the rumors are true."

The video is of epic proportions, suitable for such a powerful and outspoken female duo.
But don't let the grand backdrop fool you. There's still plenty of twerking throughout the video – something fans have come to expect from the two body-positive artists.
Decked out in gold accessories from top to bottom, Lizzo dances atop a virtual pillar alongside six other women, showing off their physiques and high levels of confidence many fans aspire to have.
Lizzo and Cardi B call out their haters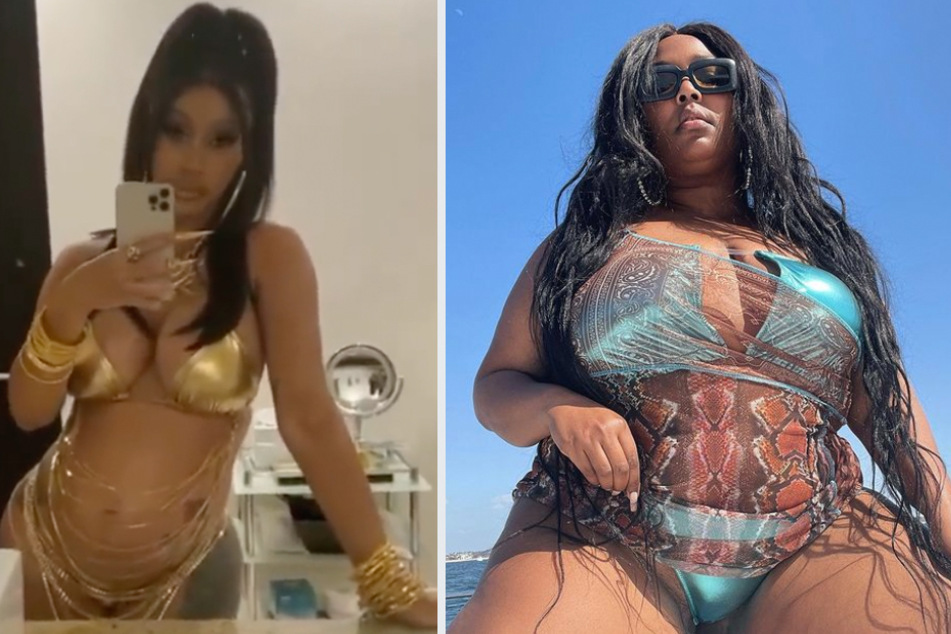 The Truth Hurts singer makes reference to the microscope she's constantly under and the public scrutiny for any move she makes – including the decision to focus on her health, and in regard to whom she's hooked up with.
"Last year I thought I would lose it. Read s**t on the internet. My smoothie cleanse and my diet. No I ain't f*** Drake yet," Lizzo raps in the video.
Things take a slight shift when Cardi B comes into focus with minimal clothing, showing off her growing baby bump with a slinky gold off-the-shoulder top.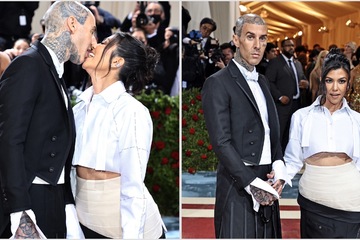 The 28-year-old rapper from the Bronx isn't playing around when it comes to her rhymes and calling out all her haters worldwide, making note that they're talking smack in languages she can't even understand.
"They even post it on blogs overseas, and lie in a language I can't even read – the f*** do this mean?" She continues, "But imma keep doing what I wanna do, 'cause all the rumors are, all the rumors are true."
Before the song wraps, Lizzo takes the opportunity to address a constant talking point by the media and online trolls: her body. She raps, "If you thought that I was ratchet with my a** hanging out, just wait until the summer when they let me out the house."
Numerous dance sequences show Lizzo and Cardi B in their truest form: living their best life without a care about any rumors spread about them.
The title and release date of Lizzo's forthcoming album has yet to be announced, but fans are keeping their eyes peeled for any clues the songstress drops related to her next era.
Cover photo: Collage: IMAGO / PA Images / The Photo Access