Lizzo lights up TikTok while dancing in her "balenciussy tape"
Los Angeles, California - Lizzo is once again proving she is gloriously goofy in her latest TikToks, which show the Good as Hell singer dancing in a tight Balenciaga tape ensemble.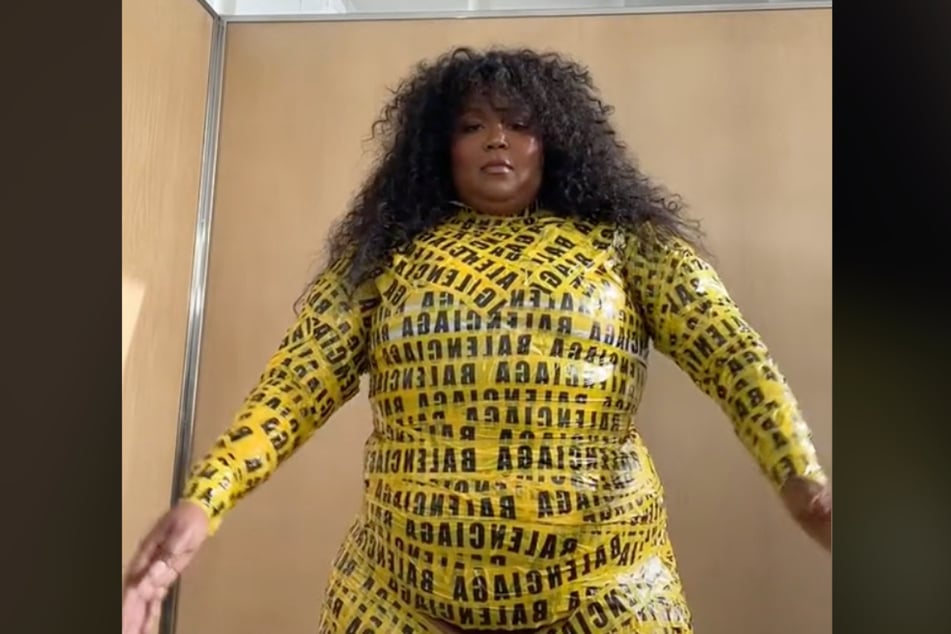 On Wednesday, Lizzo posted a bunch of videos and pics to Twitter, Instagram, and TikTok that had millions of fans in raptures.
The pop star's posts coincided with the drop of her Elle UK cover story, which came out the same day.
On Instagram, Lizzo shared the cover and wrote, "I PUT THE 'L' IN 'ELLE.'" The singer will grace the September cover of the fashion rag in a bright yellow and black Balenciaga caution tape getup.
But it wasn't the cover shot of the artist in the tape that caught the internet's attention. It was the TikTok of the About Damn Time artist dancing around in what she called her "balenciussy tape" that went really viral, really quick.
The video was posted Wednesday afternoon with the caption: "Im on the cover of elle uk wearing balenciussy tape n i managed to make n draft this tiktok for yall cus im insane lol."
As of Thursday morning, the clip has more than 5.5 million views on TikTok and 590,000 views on Instagram.
Lizzo isn't the first celebrity who had a hard time moving in the tape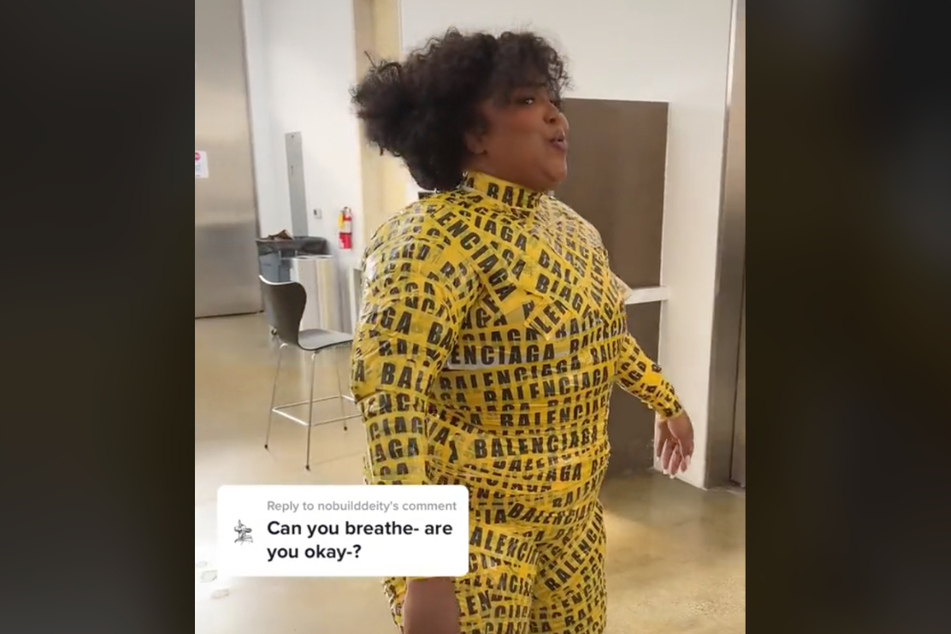 Some TikTok commenters were concerned when they saw the star moving robotically in her viral video. One asked, "Can you breathe- are you ok-?"
Ever the goofball, Lizzo responded by posting another TikTok of herself waddling around in the tape to the sound of her song 2 Be Loved (Am I Ready), which kicks off with the lyrics, "Girl I'm 'bout to have a panic attack."
The star cheekily asked TikTok users not to look at her butt in the caption. The second video has almost two million views just 12 hours after posting.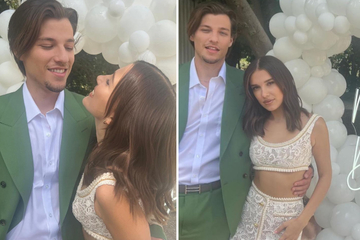 Lizzo isn't the first celebrity to wrap herself in Balenciaga tape. In March 2022, Kim Kardashian rocked similar yellow tape at the Balenciaga Winter '22 show.
Commenters on Lizzo's social applauded the musician's version of the bold, high-fashion look. Some gushed over the singer's version of the outfit and wrote, "Lizzo wore it best." Others thought the singer was channeling Lady Gaga with the look.
Most users were just thrilled by the pop star, who really knows how to shake the robotic moves!
Cover photo: screenshot/ TikTok Lizzo