Machine Gun Kelly dishes on why Megan Fox "became the sun to me" in Life In Pink
Los Angeles, California – Machine Gun Kelly's Life In Pink finally dropped on Hulu, giving fans an inside look at the rapper-turned-rock star's struggles, what he's like in dad mode, and his eye-catching love affair with Megan Fox.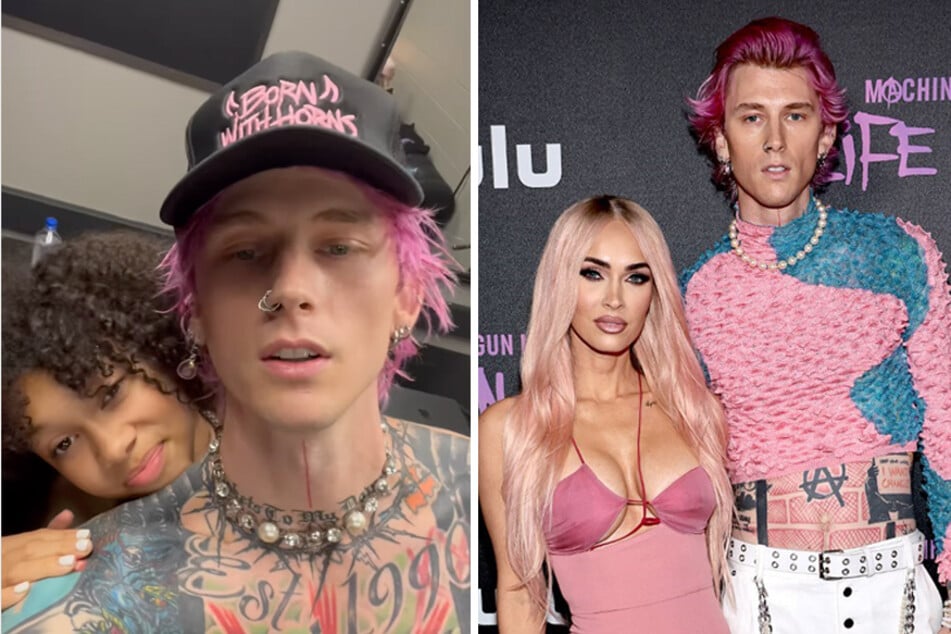 Within seconds of MGK's new Hulu doc starting, viewers got a glimpse at the dark side of the music artist's life.
Sure, he's got a lot of money, made it to the top of the Billboard charts, and seems to be accomplishing everything he's ever wanted. But newsflash: those things aren't the sole ingredients to happiness, and Kells seems to have figured that out the hard way.
In the flick, MGK, born Colson Baker, delves into his past struggles with addiction, and how both Fox (36) and his daughter Casie Baker (12) held up a metaphorical mirror for him to see "there are two yous."
But before the leading ladies in his life had the chance to do that, Kells experienced a very dark season.
Following the death of his father, the 32-year-old was struggling. In the doc, he spoke about one night when drug-driven paranoia got to him, leading him to stick a shotgun in his mouth while on the phone with Fox, and pulled the trigger.
Thankfully, the bullet got jammed in the barrel, saving MGK's life and forcing him to see things as they were. "That's when I started realizing something's not right," he said. "I need to kick the drugs, like, for real this time."
After this flash of darkness, Kells began to see Fox was more than just his romantic partner.
MGK writes Megan Fox love songs because "flowers die, songs don't"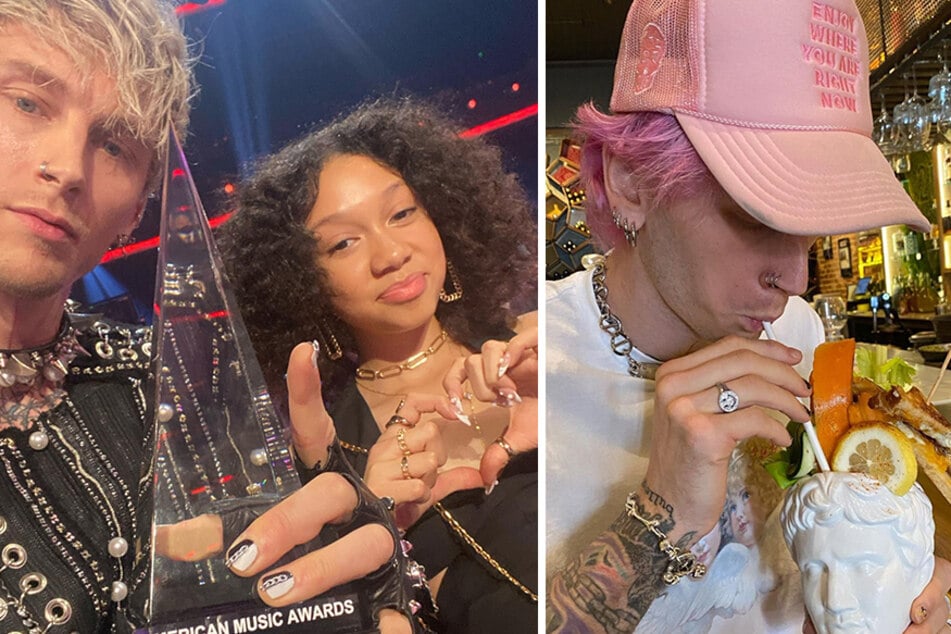 Following his near-life-ending experience, Kells said, "Megan became, like, the sun to me. [She's] the woman I revolve around that gives me life and helps me grow."
Speaking of his once-in-a-lifetime relationship, MGK described it as "every fairy tale they never taught you in school," before adding that his deep love for Fox is "what makes my pen move so much."
"Flowers die. Songs don't," he said.
Aside from his life-altering romance with his "twin flame," the Ohio native also revealed his passion for living the dad life and protecting Casie at all costs.
Though Casie herself admitted there have been times when her dad wasn't present due to his obsession with chasing a number one album – which he achieved with Mainstream Sellout – it seems like Machine Gun Kelly's figured out that "one is the loneliest number" as his daughter so eloquently put it.
Rather than seeking out the respect of the world, MGK's now turning his attention back to the root of it all: his fans.
"There is so much hurt everywhere," he said, adding that music gives everyone the chance to "learn to let it out" in a healthy way.
Machine Gun Kelly's Life In Pink is now streaming on Hulu.
Cover photo: Collage: Screenshot / Instagram / machinegunkelly / Jamie McCarthy / GETTY IMAGES NORTH AMERICA / Getty Images via AFP