Megan Fox and Machine Gun Kelly spark outrage over "vile and offensive" Halloween costumes
Los Angeles, California - If there's one thing this celebrity couple is good at, it's provoking. This Halloween, Megan Fox and her boo Machine Gun Kelly took things to extremes not once, but twice with two different risqué couple costumes.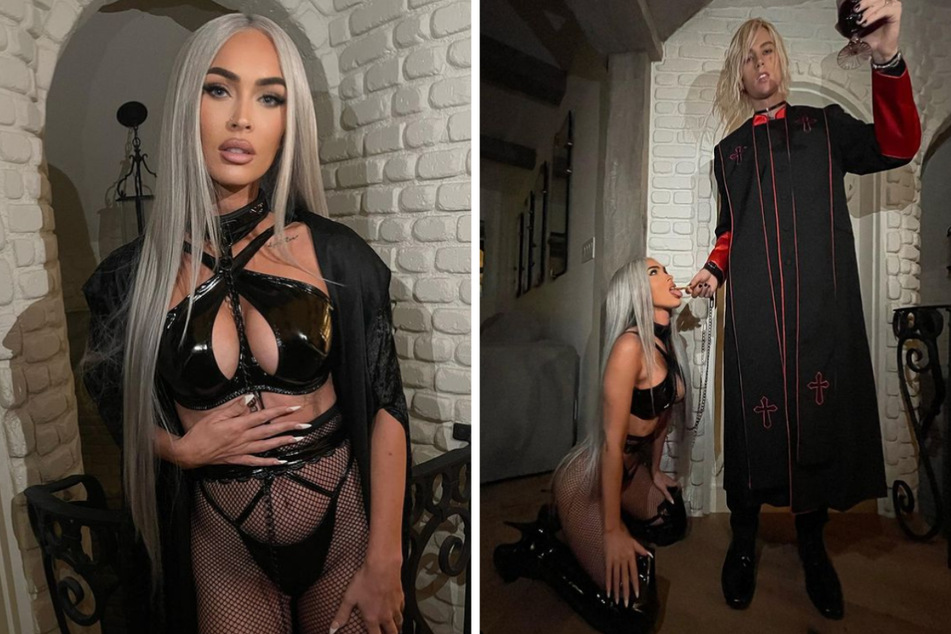 The pair is known for pushing the boundaries with their handsy PDA and no-filter commentary, but now, the two may have sparked a whole new scandal.
Over HalloWeekend, the two posted photos dressed up as infamous couple Tommy Lee and Pamela Anderson, complete with complimenting latex and tattoos galore. Yet a post on MGK's page showed him "snorting and licking drugs" off of Megan's chest. Many slammed the artist for glorifying drug abuse, especially after struggling with a past history of drug addiction himself.
Yet, the couple's second round of outfits posted on Halloween may have debatably taken things even further and made fun of an entire religion outright.
MGK wears priest's garb and is seen giving his fiancé communion of bread and wine. Megan appears on her knees wearing a dog collar, leash, fishnet stockings, and black PVC lingerie.
"On Sundays we take communion," the 36-year-old actor captioned the post, along with emojis of praying hands and rosary beads.
The costume choice has sparked outrage among many commenters online, who claim the look mocks Christianity.
Megan Fox and Machine Gun Kelly's Halloween costumes trigger flood of angry commenters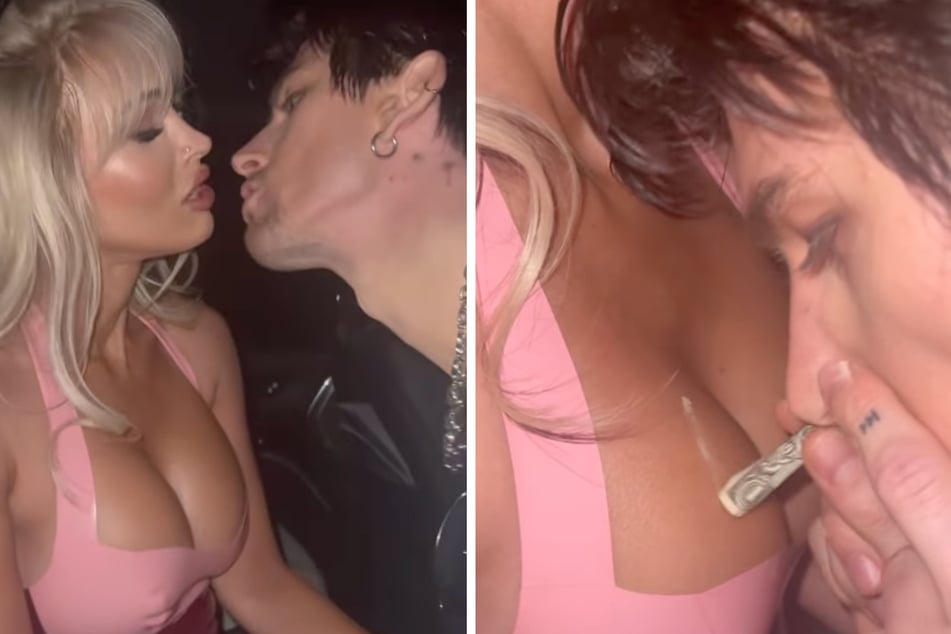 The couple's provocative attire quickly incited a flood of angry comments from their followers, who claimed the sexy display is "offensive" to Christianity.
One user wrote: "You have children. Where is the example? The respect? Christianity is not a costume."
Another added, "Let this be mocking ANY other religion/worldview and everyone would be so upset. I swear the obsession with mocking Jesus and the Christian faith is just so sickening and hateful."
"Unacceptable," "disrespectful," "vile," and "distasteful" wrote many others.
The post has continued to generate more than 3.4 million likes. One user chocked the stunt up to the pressures of gaining attention and likes online, writing, "The humiliating and degrading things that people do for social media."
The stars have not responded to the backlash.
Cover photo: Collage: Instagram/meganfox