Has Megan Fox's latest comment to Machine Gun Kelly gone too far?
Los Angeles, California - Are the famously PDA-heavy couple keeping things romantic or just getting to be too much?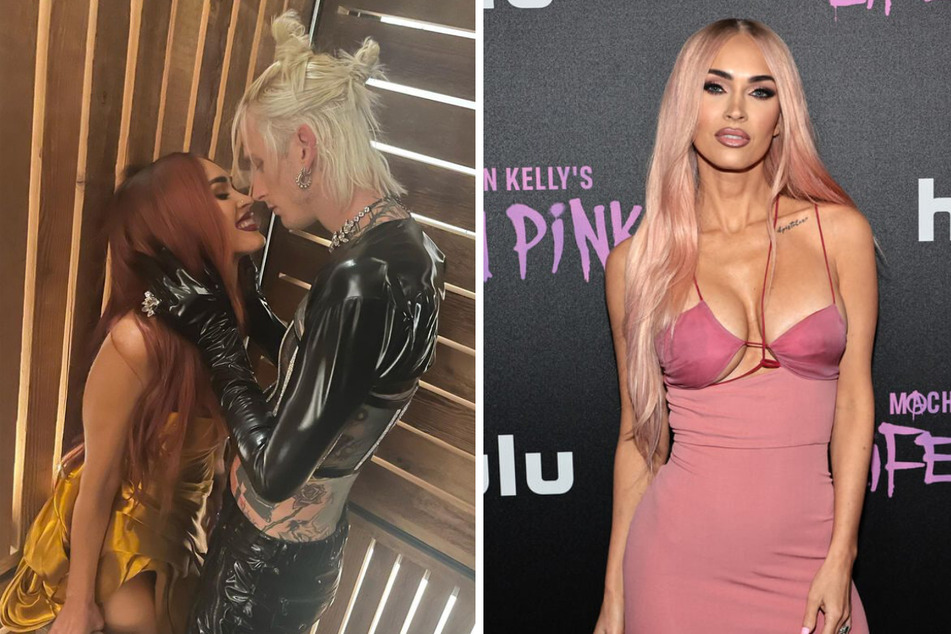 Fans of Megan Fox and Machine Gun Kelly were found asking if the over-the-top couple have taken their public admiration of each other too far to the extreme.
The rocker posted photos on IG of his House of the Dragon-inspired fashion statement at Tuesday's TIME100 Next Gala, where his fiancé was by his side with her signature long brunette tresses turned red.

After MGK posted pics from the event, Megan gushed in the comments section: "Never has anyone with better bone structure walked this earth. Exquisitely, devastatingly handsome."
She didn't stop there: "And 6 foot 5? Kill me or get me pregnant. Those are the only options."
While the comment was most likely a joke, many have called out the actor for going a bit too far.
Many haters turned on Megan in direct replies to the comment, the second time this week she's been the target of a slew of criticism on Instagram.
Machine Gun Kelly and Megan Fox have wowed with their over-the-top antics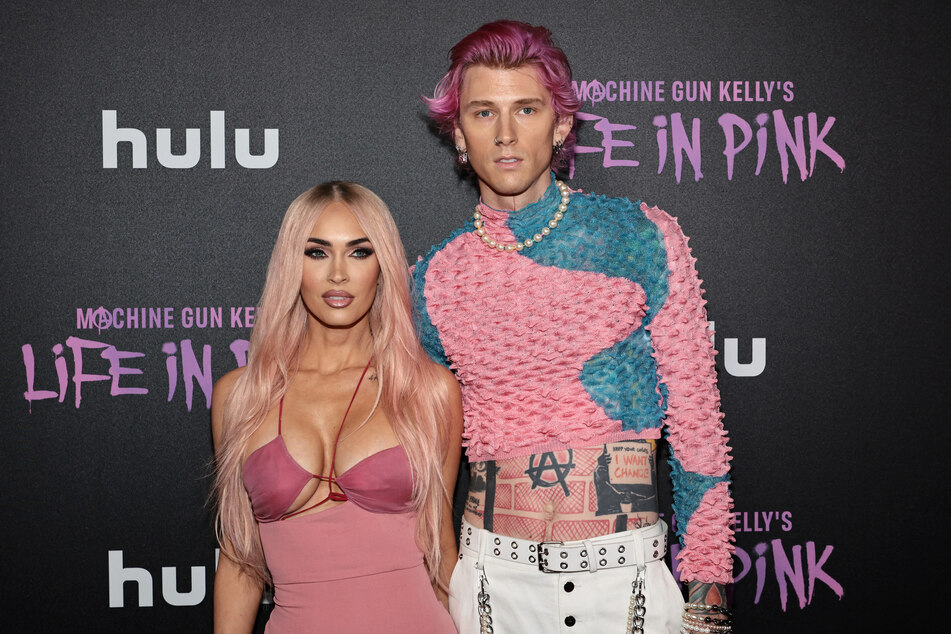 It's up for debate whether this small comment of love may be far from or surpasses the somewhat off-beat and bold actions the pair is known for.
After all, the two stars have indulged in drinking and wearing each other's blood, gotten cozy while tripping on drugs, and have been noticeably handsy at plenty of awards shows.
After their engagement in January, MGK shared that he gave Megan a unique emerald ring adorned with thorns inside the band, "so if she tries to take it off, it hurts."
"Love is pain!" he said, having apparently also stuck a knife in his hand for his sweetheart before.
As Megan has posted photos in recent weeks without wearing the infamous ring, rumors have swirled that the duo may have called it quits.
At least it seems Megan's latest comment proves otherwise.
Cover photo: Collage: Instagram/meganfox & JAMIE MCCARTHY / GETTY IMAGES NORTH AMERICA / GETTY IMAGES VIA AFP