Megan Thee Stallion celebrates signed Beyoncé record in adorable TikTok
Los Angeles, California - Megan Thee Stallion took to TikTok to share that she got a signed Beyoncé record with a special message from the Queen Bey herself.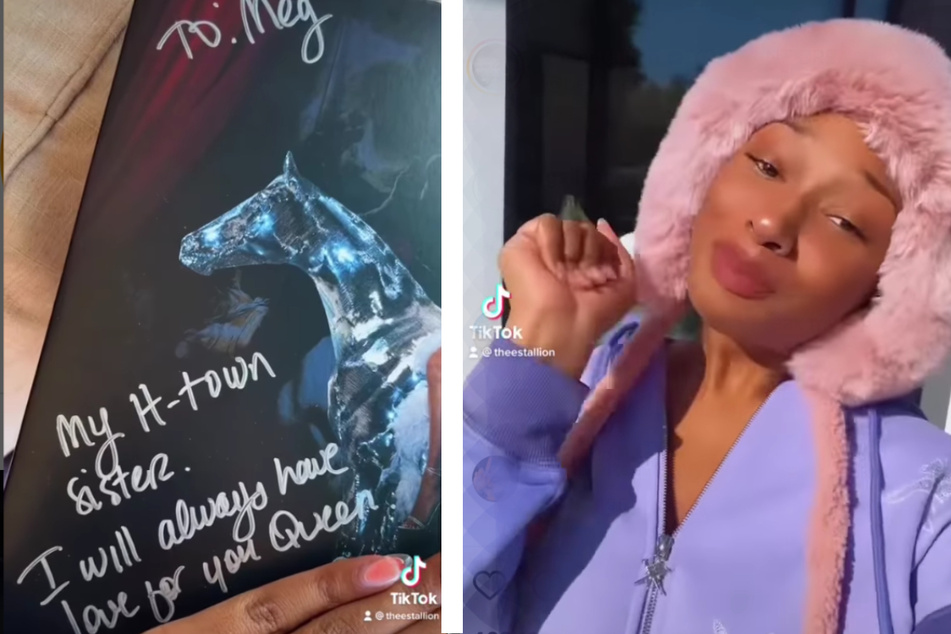 On Sunday night, the Traumatize rapper posted a TikTok to celebrate getting a signed copy of Beyoncé's latest album, Renaissance.

The 27-year-old star shared the news and the note in the latest edition of her Hot Girl Post, which is what she calls the short TikTok clips in which she spits out a recap of her adventures at a break-neck speed and style in a voice-over to videos and photos.
In the video, captioned "YEW WONT BREAK MY SOULLLL THANK YOU B," Megan announced that she and because Beyoncé are "related now" since the latter called her "My H-town sister" in the handwritten note.
Beyoncé's note added, "I will always have love for you Queen."
There's more to the message written in silver pen on the record cover, but Megan is keeping those words to herself, saying the rest is "between her and the Bey." The note is signed, "all my love and respect."
The clip has garnered over 715,000 views of TikTok and 488,000 on Instagram in less than 24 hours. It features the rapper in a fluffy pink hat with ears, posing with her new vinyl.
The most adorable thing about the TikTok isn't Megan's outfit. It's the rapper announcing she's going to have to "buy a motherf***ing record player" to listen to the special vinyl.
Beyoncé and Megan met at a New Year's Eve party hosted by Bey and Jay-Z in 2019. The two Houston, Texas, natives reportedly had an instant connection.
Cover photo: collage: screenshot/ TikTok theestallion