Beyoncé hints at Renaissance visuals with a dazzling teaser!
Los Angeles, California - Beyoncé teased fans with a new visual for one of her songs from her latest music project, Renaissance.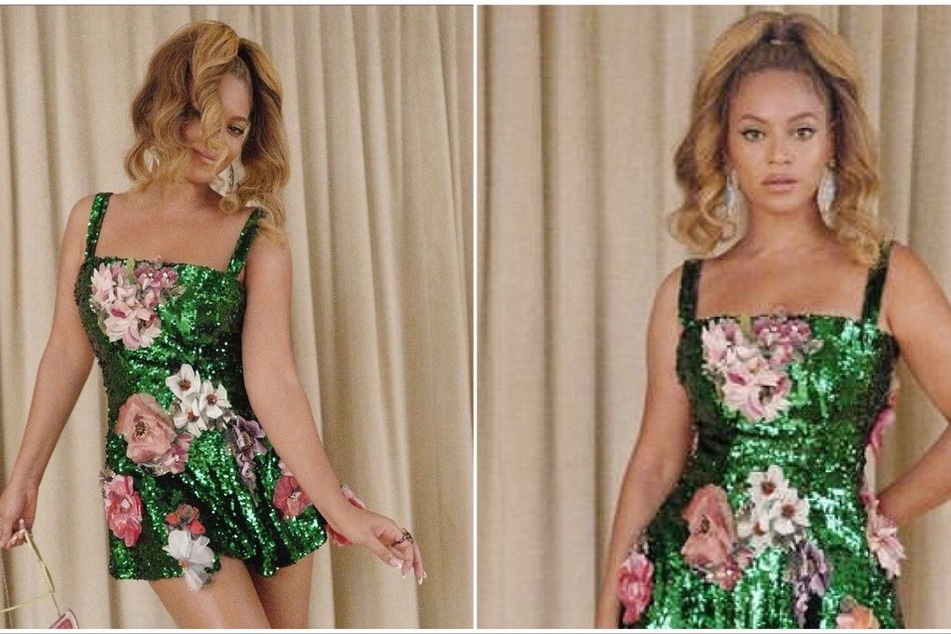 Will the world be blessed with a full visual album, or is Queen Bey just toying with us?
The 41-year-old star has fans on their toes after she released a dazzling teaser for the I'M THAT GIRL music video.
The preview first showcased Bey looking fabulous per usual while rocking a glossy black-and-chrome bodysuit, while holding a holstered microphone with a sky-high beehive hairdo.
The Heated artist is then seen sporting multiple outfits, with most carrying on the metallic vibe that blends well with the album's overall disco theme.
But what really got fans excited was a tweet shared by MTV that teased "all the looks" in a mirage-style clip.
Does this mean that Bey has more music videos or a visual album release on the horizon?
Unfortunately for the Beyhove, the Grammy winner has never been one to spill too much tea about her endeavors.
Therefore, the latest surprise from the longtime singer has everyone on heightened alert. After all, it was previously suggested that Renaissance would follow in the footsteps of her critically-acclaimed visual album, Lemonade.
Nevertheless, Renaissance – which was also stylized as "Act I: Renaissance" in the teaser clip – has continued to make waves on the music charts, debuting at No. 1 on the Billboard 200.
Bey hasn't clarified when the full video for I'M THAT GIRL will drop, leaving fans at the pop star's mercy. But in all honesty, there's not a single soul complaining about the wait.
Cover photo: Collage: screenshot/instagram/Beyoncé