Megan Thee Stallion launches mental health site to help hotties "bounce back"
Los Angeles, California - Megan thee Stallion has created a mental health website for all the hotties to "bounce back" like the baddies they are.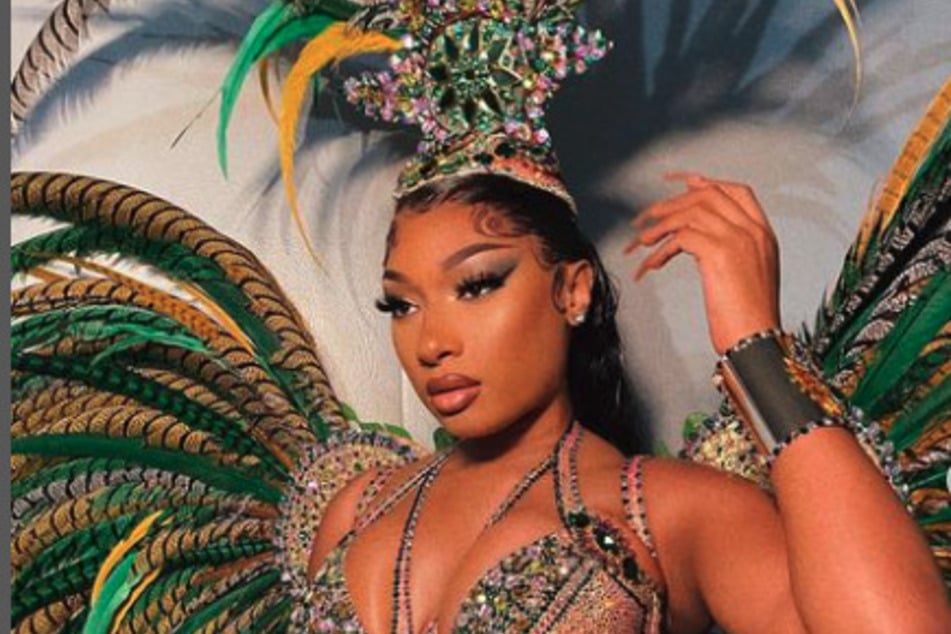 The 27-year-old hip hop star has created a safe space for hotties across the globe that need an extra love and care.
On Sunday, it was revealed that Megan launched a website called Bad B**ches Have Bad Days Too, where the rapper will provide her fans with free mental health resources.
The Houston native's latest creation comes one year after her interview on Peace of Mind with Taraji where she opened up about her mental health struggles and seeking therapy after both of her parents tragically passed away.
The news was first revealed by Twitter user Shea Jordan Smith who wrote, "Megan @theestallion created a website that compiles a list of diverse mental health resources and is sending it out to her fans and followers. Real hot girl sh*t."
He added what appeared to be a message from Meg that read,"Hotties! You know how much mental wellness means to me, so I created a hub with resources that can help when you might need a hand."
The tagline for the outlet reads, "Bounce back like bad b**ches always do," which is part of the chorus on the track Anxiety from her new album Traumazine.
The site's resource directory section highlights websites that include therapy for Black women and men, psychotherapists of color for LGBTQ+ members, and a number of Black mental wellness collectives, projects, and alliances.
Cover photo: Screenshot/Instagram/theestallion