Fans go wild for Miley Cyrus' break-up anthem dissing ex Liam Hemsworth
Los Angeles, California - As Miley Cyrus enters her new music era, it seems she's shutting the door on her past.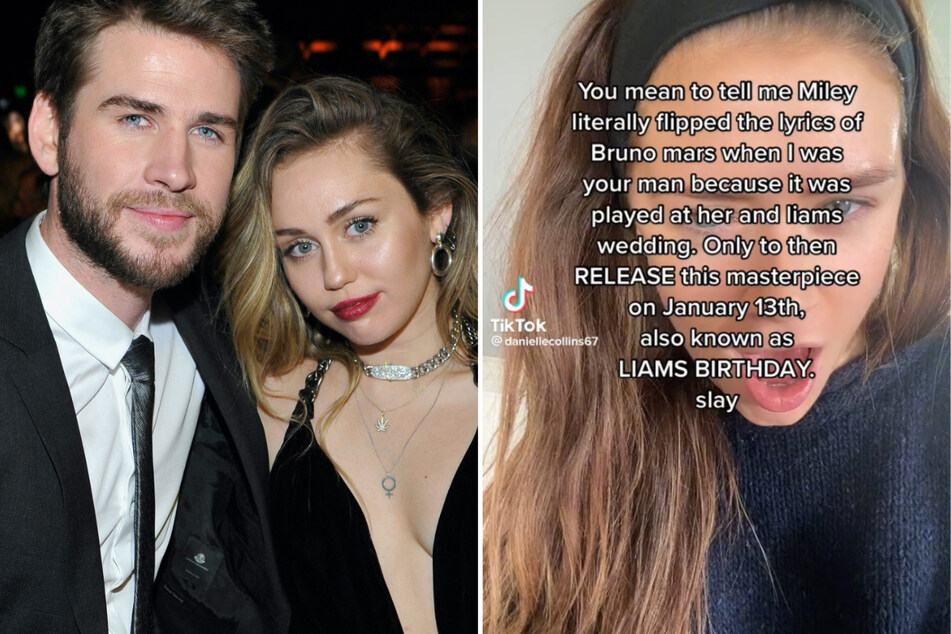 The 30-year-old singer released her latest single, Flowers, on Friday. Cyrus had previously previewed the track with snippets of the lyrics that led many fans to suspect the song was about her ex-husband, Liam Hemsworth.
They were right.
The Wrecking Ball artist holds nothing back in the epic break-up anthem, which she dropped on Hemsworth's 33rd birthday – probably not coincidentally.
Cyrus quickly dispels any doubt that the track is about her former flame, singing, "We were right 'til we weren't / Built a home and watched it burn."
The telling line holds both literal and symbolic meaning, referencing the home the couple shared that burnt down in 2018, as well as their divorce a year later.
But the shade doesn't end there, and fans speculate that the song contains some seriously calculated references to their ill-fated romance.
Miley Cyrus shades ex-husband Liam Hemsworth in Flowers
Fans are also spreading a theory online that the song's melody and lyrics intentionally match up with When I Was Your Man by Bruno Mars.
Though it's unclear where the rumors originate, fans believe Hemsworth once dedicated the song to Cyrus while they were together, with some saying it was played at the ex-couple's wedding.
The theory is pretty convincing, as several lines of the chorus line up perfectly with Mars' track.
Where Cyrus sings, "I can buy myself flowers / I can hold my own hand," Mars sings, "I should have bought you flowers / And held your hand."
The connection has social media buzzing over the new track.
"Miley Cyrus will never let Liam Hemsworth rest LMFAO," one fan tweeted.
"Liam dedicating Bruno's 'When I Was Your Man' to Miley & now Miley's single 'Flowers' dropping on Liam's bday & is a direct response to Bruno's song is such queen energy!!!!!!!! My life has been saved!!!" another fan wrote.
Sounds like Liam should brace himself for the full album release!
Cover photo: Collage: JOHN SCIULLI / GETTY IMAGES NORTH AMERICA / GETTY IMAGES VIA AFP & Screenshot/TikTok/@daniellecollins67