Moving on? Alex Rodriguez celebrates birthday with mysterious blonde in Saint-Tropez
Saint-Tropez, France - Spotted! Alex Rodriguez was seen living his best life with an unknown blonde woman for his birthday!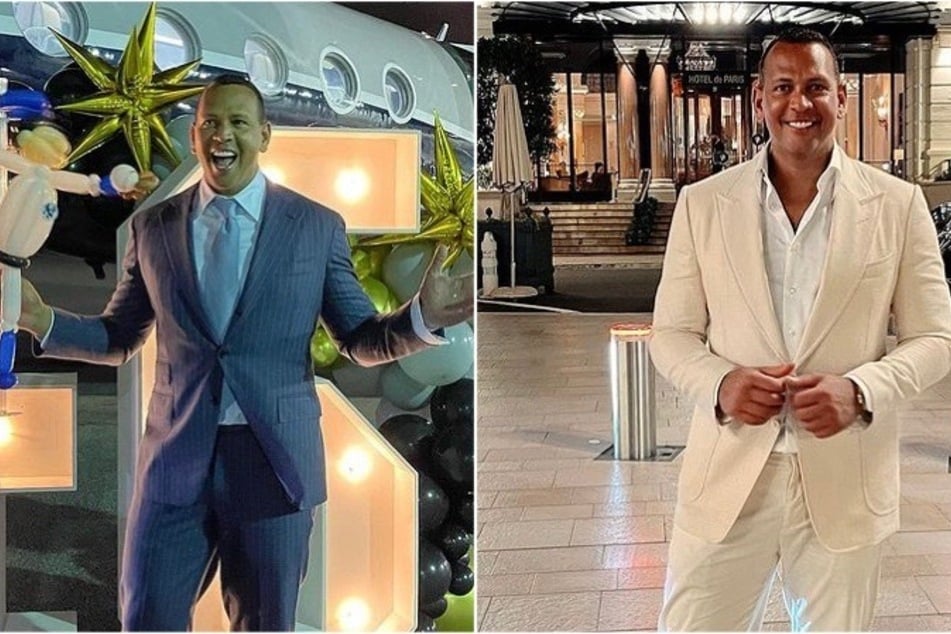 Is A.Rod finally moving on with his life?
His recent trip to the South of France is hinting that he could be!
On Sunday, the athlete was spotted coming on shore with NFL star Eric Decker, his wife Jessie James, and a mysterious blonde.
Sporting a low-cut black swimsuit and black wrap, the unknown beauty is seen sitting near A. Rod before he helps her off the motor boat.
What a gentleman!
The former Yankee player, who turned 46 on Tuesday, looked very relaxed himself in a white shirt and blue trousers.
Not much more is known about this unknown woman, but it's clear the host was enjoying his special day!
In honor of his birthday, Alex shared a photo dump of his European getaway.
Ironically, he wasn't celebrating too far away from his ex-fiancée, Jennifer Lopez.
The singer spent her 52nd bday with her rekindled love, Ben Affleck, on a fancy yacht in Saint-Tropez as well.
There's no signs indicating the former pair ran into each other.
According to E! News, the ex-couple did plan to travel to the French Rivera before their split in April.
Looks like both Alex and Jennifer went ahead with their plans, even though it wasn't together.
Still, it's refreshing to see the Back In The Game host in good spirits.
Especially after it was suggested that he didn't take his breakup from the Hustlers star and her romance with Ben too well.

Watch out Bennifer! A. Rod may have gotten knocked down, but he certainly isn't out of the game!
Cover photo: screenshot/instagram/arod