Olivia Dunne goes glam with "fav fit" in viral TikTok transformation
Denver, Colorado - Resident queen of TikTok Olivia Dunne revealed her favorite fit, and it's safe to say that the gymnastics world definitely approves!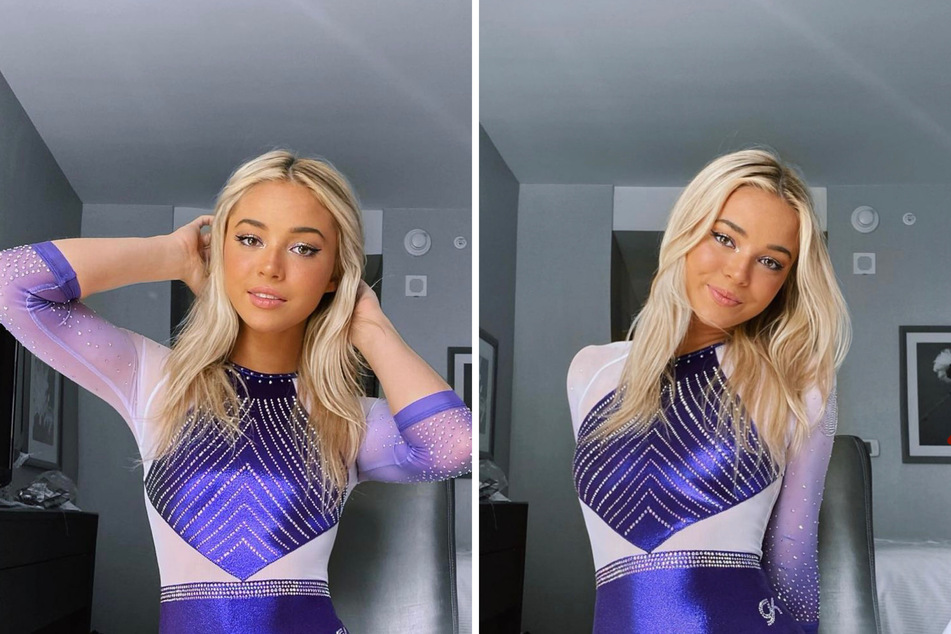 With over 10 million followers across her social media platforms, "Livvy" often serves up her fanbase, the Livvyators, with glamorous and funny posts.
In her latest viral TikTok, the LSU gymnast and influencer flaunted her glam side with a transformation video that dazzled fans once again.
In the clip, captioned "fav fit," Livvy began by wearing a black crop and her favorite clear framed glasses.
Then, the LSU Tiger quickly swiped her hand across the screen and transformed herself into her "fav fit" - one of her sparkly LSU competition leotards.
The high neck GK leo blinded fans with crystals that glittered all over the black uniform with blue accents.
The LSU leotard also had cute mesh moment from the shoulders down to the arms, highlighted by a cute cut out under the bedazzled neckline!
"This is my favorite uniform too Livvy," one fan wrote.
"Absolutely stunning," another fan commented.
"That transition tho," someone else noted.
Livvy is currently a part of the LSU gymnastics team making a run for glory at this year's NCAA Championships. The team is set to compete on April 13 in the NCAA semifinal round followed by the final championship on April 15.
Cover photo: Collage: Screenshot/Instagram/Livvydunne