Bold and beautiful: Rihanna reveals racy lingerie line
Internet - Rihanna shared some sexy snaps and a video to Instagram on Wednesday, and her fans went wild.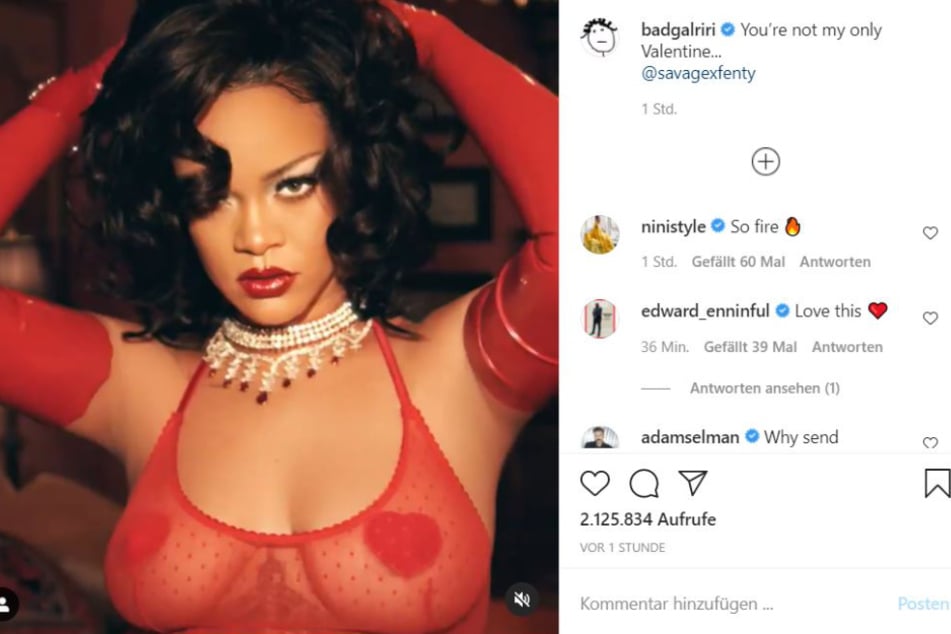 In her last sexy photo shared three weeks ago, Rihanna wore a tiny, cherry-printed bikini. Now, the celebrity posted fresh photos and a video to promote her new lingerie line: Savage X Fenty.
Why did she choose to post these pics now? Because Valentine's Day is just around the corner! February 14 is the perfect holiday to wear something red and skimpy.
The fashion designer showed off her new line with three college-style ad photos and a promotional video.
The pictures include provocative captions composed of individual words that look like they've been cut out of a newspaper and pasted onto the image. "You're not my only Valentine" one reads. Another teases the viewer with the phrase, "Crushin' on u." In all of the ad's images, Rihanna is rocking ruby red lingerie; long, shiny gloves; and pearls.
The promo video is a conglomeration of shots of Rihanna swaying sexily and blowing kisses to the camera interspersed between images of lingerie and other sparkly items.
Rihanna's video got 2.5 million views in the first two hours, and her fans filled the comments section with words of praise. With this kind of response, the lingerie line is sure to make the designer a pretty penny!

Cover photo: Instagram/Screenshots/badgalriri