Hailey Bieber breaks her silence amid Selena Gomez's call for peace
Los Angeles, California - Hailey Bieber has responded to Selena Gomez's plea for social media peace.
A few hours after Selena told her 403 million Instagram followers that the hate being thrown Hailey's way amid their alleged drama "isn't what I stand for," adding that "no one should have to experience hate or bullying," the model responded with a statement of her own.
She started by thanking Selena for "speaking out," noting that the two have "been discussing the last few weeks how to move past this ongoing narrative between her and I."
"The last few weeks have been very hard for everyone involved and millions of people are seeing so much hate around this which is extremely harmful," Hailey wrote on her Insta story.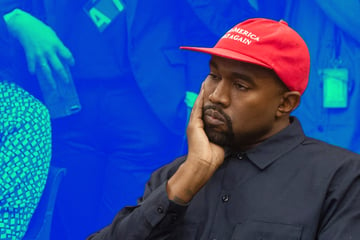 "While social media is an incredible way to connect and built community, moments like this only create extreme division instead of bringing people together." Hailey continued, "We all need to be more thoughtful about what we post and what we say, including myself."
"In the end, I believe love will always be bigger than hate and negativity, and there is always an opportunity to meet each other with more empathy and compassion," she concluded.
Will this finally mark the beginning of the end of the ongoing online drama surrounding Selena and Hailey?
Cover photo: Collage: Screenshot/instagram/Haileybieber & selenagomez