Singer Lana Del Rey took a tumble while shooting her latest music video
Los Angeles, California - Oh, no! Lana Del Rey took a nasty fall while shooting a video for her new studio album.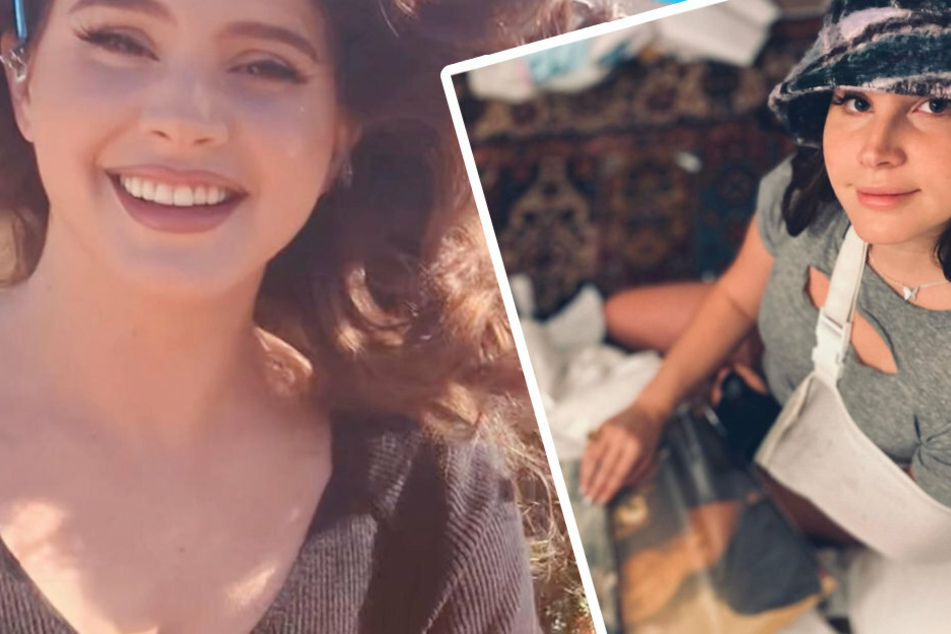 The singer known for her extraordinary voice took to Instagram to post a picture of herself with a cast on her left arm, smiling and wearing a bucket hat.
The 35-year-old explained she had broken her arm while shooting footage for her new album, Chemtrails Over The Country Club.

"When you see my second video for this album, don't think that the fact I'm wearing a cast is symbolic for anything other than thinking I was still a pro figure skater," she said in the caption.
"I wiped out on my beautiful skates before the video even began after a long day of figure eights and jumps in the twilight of the dezert," she continued.
But no need to worry: the Cinnamon Girl quickly added that her fracture "isn't that bad."
"Kind of goes with my new bucket hat," she joked.
Fans and celebrity friends sent their well wishes in the comment section. Some joked that she got her fracture from carrying the music industry.
"This is what happens when your the best lyricist in the music industry and your hand can't take it anymore from writing good a** songs!" one wrote, and over 700 users agreed.
No wonder her fans are sending her so much love, considering she recently hyped them up with the release of a brief teaser for her new album. Chemtrails Over The Country Club will come out in January 2021.
Lana Del Ray recently got engaged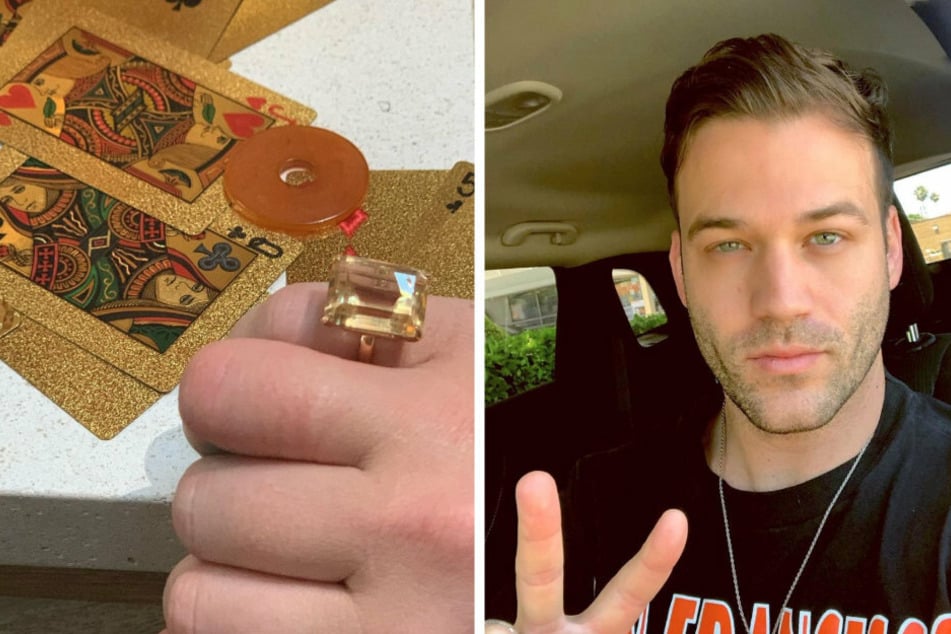 Alongside the fractured arm, she posted pictures of her family, her dog, and some friends. What stood out was a large diamond ring on her finger.
People first noticed the rock during a December 14 performance of "Love You Like a Woman" on The Tonight Show Starring Jimmy Fallon, sparking rumors that she was engaged to her boyfriend Clayton Johnson (31).
The engagement rumors came only eight months after her breakup with ex-boyfriend Sean Larkin (47). Soon after, several news outlets confirmed that the Summertime Sadness singer is engaged to singer Clayton Johnson. The two apparently met through a dating app.
Johnson is also a musician and has been a member of pop trio The Johnsons alongside his brothers. However, the family released their last song, Call Whenever, in 2017.
Johnson also previously performed with other bands and has opened for groups like Good Charlotte, Third Eye Blind, and Boys Like Girls.
Clayton Johnson is a fellow musician
Del Rey and Johnson had started following each other on Instagram in August after he left the comment "I wish i was that card (sic)" on a clip of her holding a playing card in her mouth on a game show. The two have been popping up on each others' feeds ever since.

Cover photo: Collage: Instagram/Screenshots/lanadelray