Stacey Dash gets trolled for clueless TikTok clip: "I'm ashamed"
Los Angeles, California - Clueless star Stacey Dash got roasted on social media for making a very concerning TikTok video.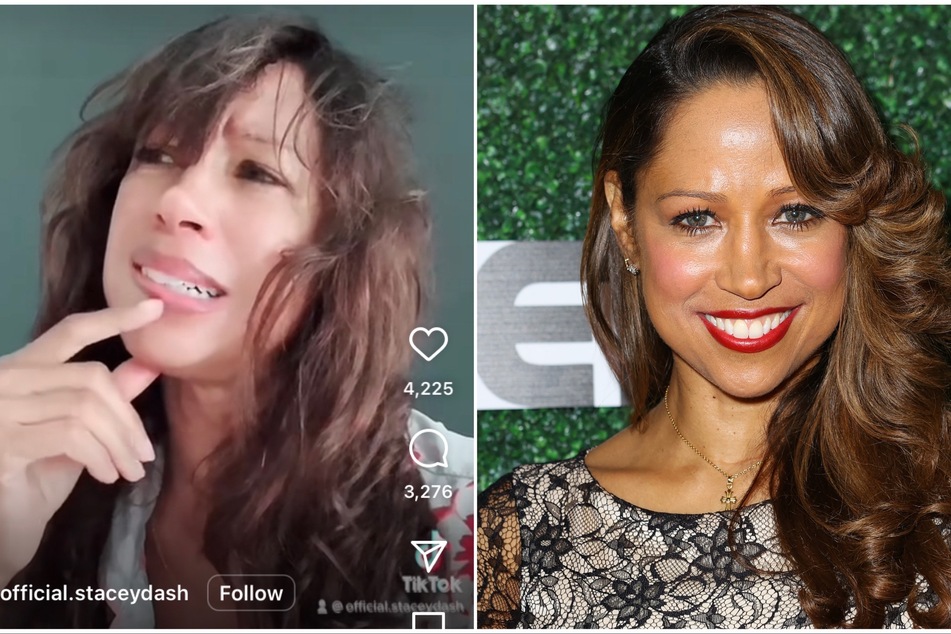 The controversial actor who rose to fame in the '90s dropped a downright confusing clip that had social media users furrowing their brows.
On Wednesday evening, Dash posted a video to the platform where she is seen mourning the late rapper DMX.
"I was strolling through #tiktok and found a #DMX song that has saved me many times. Suddenly it says #RIP i know I am late, i did not know he passed away, he #OD I am heartbroken - he was such a great guy. #devestated #staceydash #fyp #sober," the 55-year-old captioned the emotional reel.
In the video, the Mo' Money star tearfully touched on substance abuse, as she also revealed that she is sober following a years-long addiction to Vicodin.
"I'm ashamed," she said. "I didn't know DMX died. I didn't know from a cocaine overdose. I am, today, six years and one month clean, and it breaks my heart. It breaks my heart that he lost to it. He lost. He lost to that demon.... Please, please don't lose."
Music fans across the globe publicly mourned when the late rapper, born Earl Simmons, tragically died over a year ago. Although Dash didn't get the memo, Simmons passed away in April 2021 after being taken off life support following an overdose-induced heart attack.
Needless to say, the actor's grief – though seemingly sincere – received universal quips and jabs, as users didn't hold back their thoughts on the baffling clip.
Even R&B singer Tyrese, who's made some very questionable Instagram and Twitter posts recently, sounded off on the matter.
Check out fans' reactions below:
But in all honesty, Dash should probably check her social media more often to avoid this from happening again.
Cover photo: Collage: JC OLIVERA / GETTY IMAGES NORTH AMERICA / GETTY IMAGES VIA AFP & Screenshot/instagram/official.staceydash