Making bank: Kim Kardashian's net worth is up to a whole new level!
Calabasas, California – Kimmy K has officially made one billion big ones!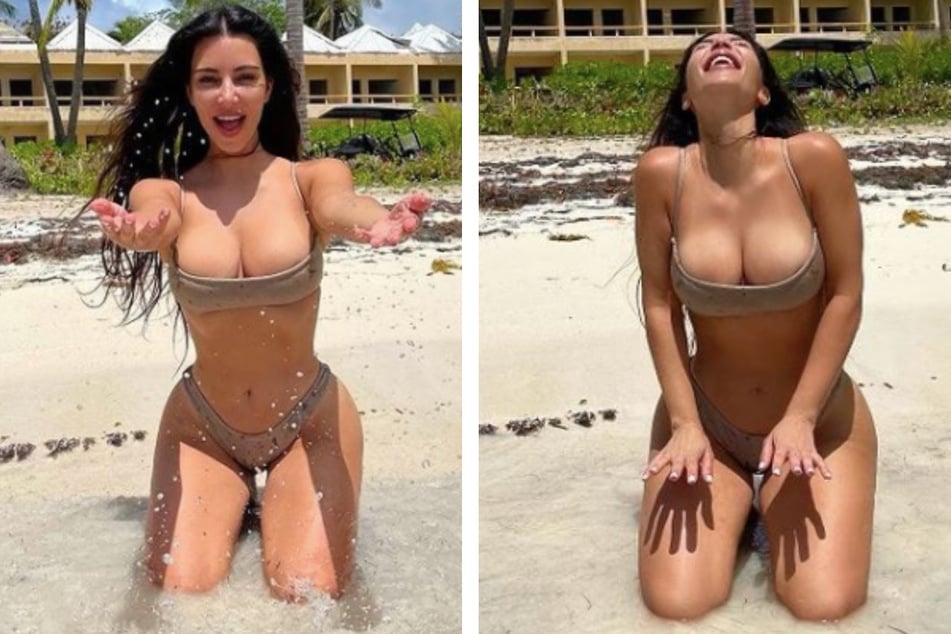 It's clear that Kim Kardashian West is rolling in dough, but it may be surprising that she had not joined the billionaire's club.
Until now, that is!
Forbes reported on Tuesday that Kim has reached an estimated net worth of $1 billion.
Her fortune is up from $780 million in October 2020 due to owning two successful businesses – KKW Beauty and Skims.
The 40-year-old also receives steady income from reality television, endorsement deals, real estate, and investments in other companies.
Getting even more rich during Covid-19 might be thanks to some quick pivoting during the pandemic. Skims – Kim's shapeware line which touts "solutions for every body" – changed its focus since its launch in 2019 from going-out to staying-in. Instead of only selling clothes for body sculpting, they upped sales of their comfy loungewear and silky sleep sets.
The star's majority stake in the company, which has not yet disclosed its full revenue, is estimated at $225 million alone.
Kim's cosmetic line KKW Beauty, which she introduced in 2017, followed the success of Kylie Jenner's makeup brand. Kylie Cosmetics has made Jenner the youngest self-made billionaire ever, according to Forbes.
Just like her half-sister, Kim has stuck with the family strategy of relying heavily on social media to self-promote their brands.
Kim's 213 million Instagram followers helped to sell-out her first makeup launch of 300,000 kits within two hours.
Kim regularly promotes her companies' products on Instagram
Kim and Kanye are now fellow billionaires
Kim appeared on the cover of Forbes magazine in 2016 – before either of her two businesses launched – touting a mere $51 million in comparison with her current wealth. At the time, she clapped back at criticism, tweeting: "Not bad for a girl with no talent."
The business mogul started out in Hollywood organizing closets for the rich and famous. Since her 20 season run as one of the highest-paid reality TV stars, she has launched an empire of mobile apps, product promotion, and business deals. She owns three homes in Los Angeles and is a shareholder in Disney, Amazon, Netflix, and Adidas.
The Kardashians have also signed an upcoming multiyear deal with Disney to create content for the streaming platform Hulu after their TV show ends this year.
Now a fellow billionaire, Kim's impeding divorce to Kanye West – who has $6.6 billion himself – may be one of the most expensive on ever.
Cover photo: Collage: Instagram/Screenshot/kimkardashian (2)