Travis Scott wants Astroworld victims to email him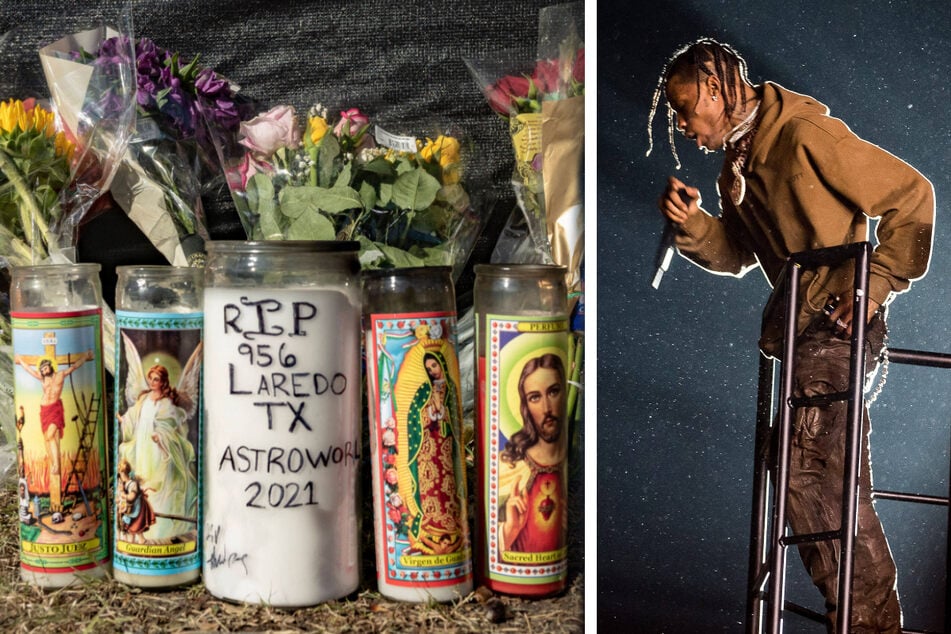 Representatives of the Sicko Mode rapper, who presided over the deadly Houston music festival that left nine people dead after a fatal crowd-crush incident, have issued a statement saying Scott wants to connect "with each and every family affected by the tragedy."
"Over the last week, Travis Scott and his team have been actively exploring routes of connection with each and every family affected by the tragedy through the appropriate liaisons," the statement began. "He is distraught by the situation and desperately wishes to share his condolences and provide aid to them as soon as possible, but wants to remain respectful of each family's wishes on how they'd best like to be connected."
"To those families who would like to reach out directly to his team, please send an email to the below address where we will have a team on hand to assist: [email protected]"
Scott, who organized and headlined the annual music festival, sent "prayers" to the families and previously announced that he will pay all funeral expenses for those who died during the November 5 event held at Houston's NRG Park.
Full refunds have also been promised to be issued to all attendees who purchased tickets to the event.
To date, nine people - ranging in age from 14 to 27 - have died and hundreds more were injured when the crowd of 50,000 were compressed towards the stage during Scott's performance. A 9-year-old boy also suffered brain damage.
More than 100 people have filed lawsuits accusing Scott and promoter Live Nation of negligence in operating the Astroworld festival, which also featured Drake, Master P, Lil Baby, Roddy Rich, and SZA.
Attorneys Ben Crump and Alex Hilliard held a news conference Friday morning announcing the filing of nearly 100 lawsuits for Astroworld Festival victims. Earlier in the week, San Antonio lawyer Thomas J. Henry told CNN he now has over 100 clients who are part of the legal action.
The investigation is still ongoing and criminal charges have yet to be filed.
The 30-year-old Houston native, whose given name is Jacques Bermon Webster II, is also reportedly providing free one-on-one online therapy for those in need through BetterHelp, which offers counseling sessions with a licensed therapist for those who sign up on its website.
Cover photo: Collage: Imago/ZUMA Wire