Why Jamie Foxx is to thank for Cameron Diaz's return
Los Angeles, California - Cameron Diaz has revealed she was convinced by her frequent costar and longtime friend Jamie Foxx to return to acting – with an assist from a special guest.
We could all do with some good news these days, and the decision of a beloved actor to return to the big screen definitely falls into that category.
Last week, Diaz announced that she was hitting pause on her retirement from acting to star in a new Netflix action-comedy, Back in Action.
Apparently, her Any Given Sunday costar Jamie Foxx was the mastermind behind getting her to say "yes" to acting again.
According to People, Foxx was instrumental in getting the Charlie's Angels star onboard for another movie.
"When this project came along and she was pursued by Jamie Foxx, who she has known and worked with for years, she decided to go for it," a source spilled to the outlet.
It seems only fitting that Foxx would be the one to convince Diaz to return to acting, since her last flick, the 2014 remake of Annie, also featured the Oscar-winning actor.
But Foxx wasn't the only huge name to help get Diaz to change her mind, as he enlisted another celebrity's assistance – then spilled the beans online.
Jamie Foxx and Tom Brady help Cameron Diaz get her groove back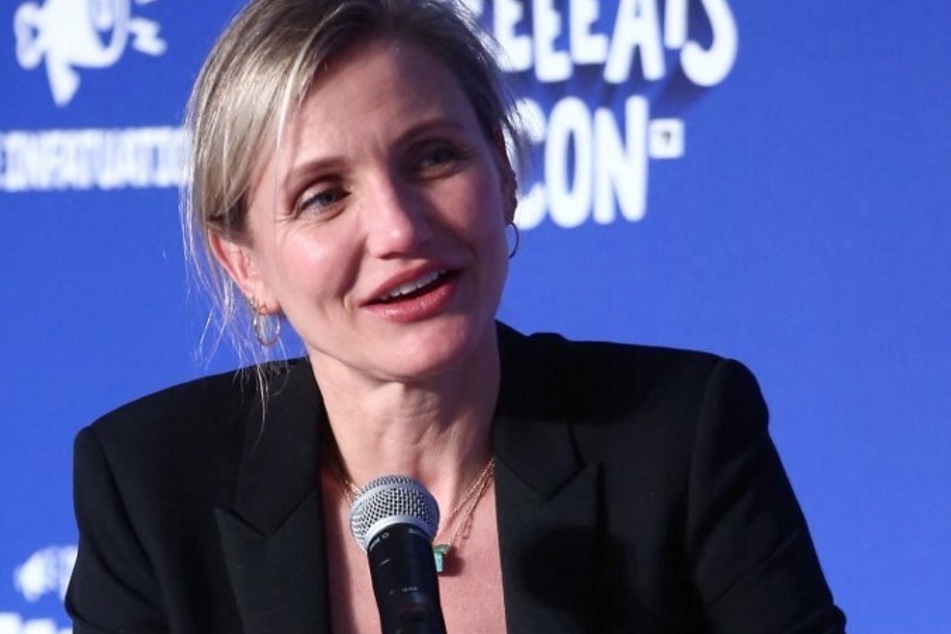 When Diaz confirmed that her eight-year-long hiatus was over, she uploaded an audio clip of herself talking to Foxx on her Instagram story. Foxx then also blew the lid off the star-studded convo on Twitter.
"I feel excited but I don't know how to do this, you know?" the Bad Teacher star is heard telling Foxx, before he says, "I got somebody on the other line that can help you with this."
Soon after, none other than Tom Brady, who famously returned to the NFL after retiring earlier this year, hops on the call, telling the 49-year-old that Foxx said she could use "a few tips on how to un-retire."
"I'm relatively successful at un-retiring," Brady joked.
Seems the tag team did the trick, and got Cameron to get back on the horse.
Cover photo: BEN STANSALL/AFP