WILLOW and Avril Lavigne team up for a video TikTok can "grow" into
Los Angeles, California – WILLOW has given fans just what they've been waiting for in the new music video for her single, G R O W.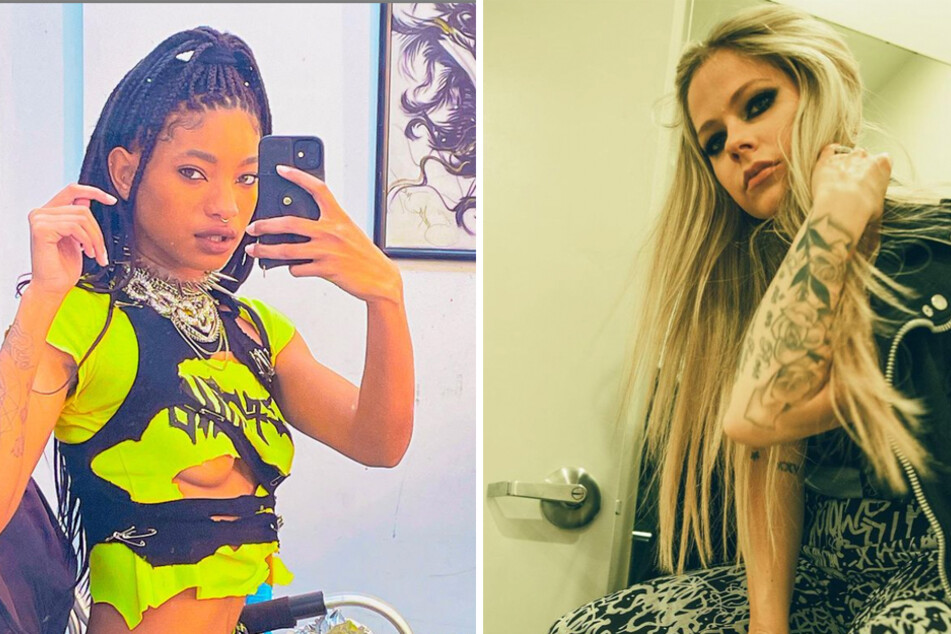 It's been four months since WILLOW released her fourth studio album, lately I feel EVERYTHING, on which G R O W first appeared.
Since it's release, fans gravitated towards the track, G R O W, wondering just when the artist might drop a music video for the hit that features the princess of early 2000s punk, Avril Lavigne, and legendary drumming by the one-and-only Travis Barker.

It seems that day has finally arrived, and without much warning. Last Friday, the 20-year-old shared a photo with Lavigne on Instagram that was cryptically captioned, "Keep your third eye peeled."

One fan asked most were wondering, "GROW [music video] coming soon?" followed by three heart-eye emojis.
Per usual, WILLOW played it cool and kept things low-key. That is, until Monday, when she posted a photo of herself, likely in the dressing room on set for the video, simply captioned, "GROW [music video] DROPS 2MORROW ON MTV!! STAY TUNED!!"
Flash forward to Tuesday, and the long-awaited music video has arrived.
Early 2000s pop-punk meets remix culture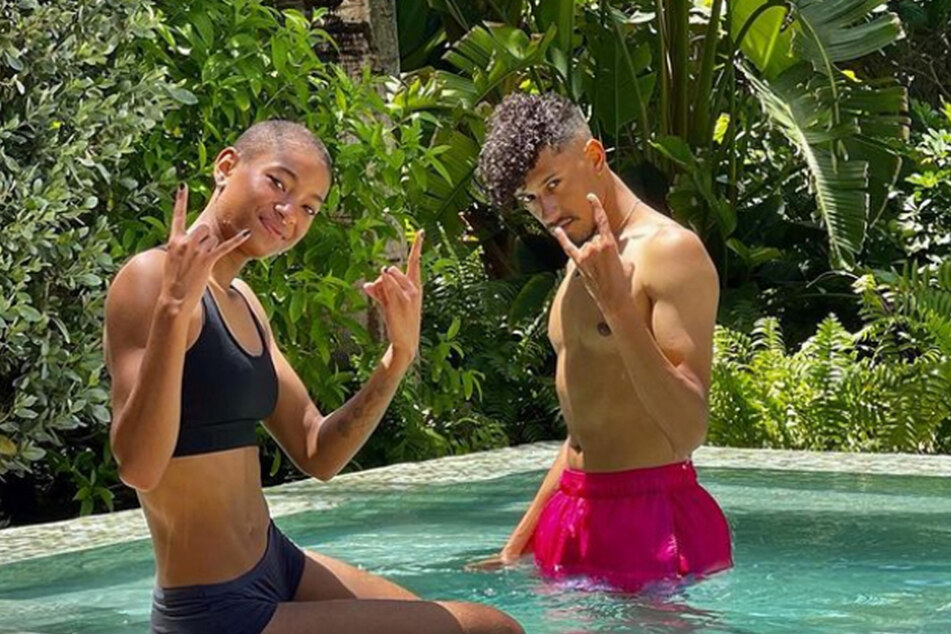 Despite the fact that the song has been in the world for several months, fans were thrilled about the music video, which showcased Lavigne and WILLOW becoming larger-than-life versions of themselves, trampling over buildings, cars, and anything else in their way.
In one scene, WILLOW is fashionably dressed in a blue plaid dress with matching lipstick, fishnet stockings and combat boots, while Lavigne tapped into her own punk-rock style with an oversized white button down, a pleated plaid skirt, and knee-high combat boots.
Though Barker isn't seen in the video, his iconic drumming is hard to miss from the second the song begins up until its bitter end.
WILLOW has undoubtedly been evolving as an artist since the second she stepped into the music scene in 2010.
Most recently, her song alongside fellow musician Tyler Cole titled Meet Me At Our Spot – which dropped in 2020 – has been having a major moment on TikTok.
Many TikTokers used the audio clip in different ways, ranging from the "main character" trend, which transforms your face into an animation, to another trend where TikTokers use the song clip to soundtrack their last four summers.
The fact that so many people "caught a vibe" – as the song says – speaks highly to TikTok's remix culture that Gen Z is quite fond of dabbling in, WILLOW included.
Given how obsessed TikTok continues to be with Meet Me At Our Spot, it's not a far-off assumption that content creators might have a field day with the single, G R O W, in the days, weeks, and months ahead.
Plus, what's there not to love about a track that unites two pop-punk princesses?
Cover photo: Collage: Screenshot/Instagram/willowsmith & avrillavigne