Ye whales on Pete Davidson in bizarre weekend Instagram rant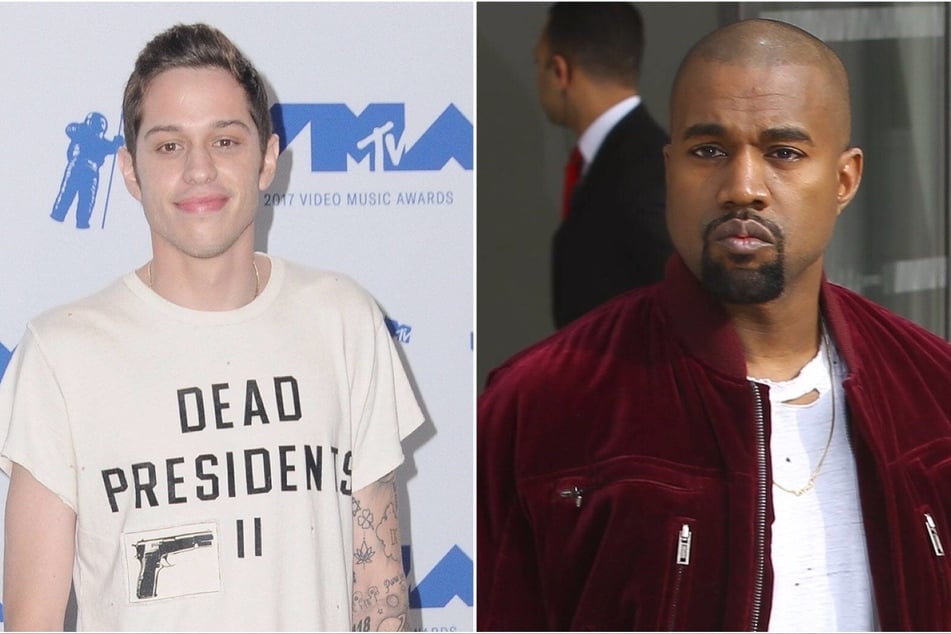 On Sunday, the rapper, again slammed Kim Kardashian's new beau in 11 down-right cruel posts that he since removed from his account.

From posting silly memes to leaking private messages, Ye displayed his immaturity and, in all honesty, made himself look like a complete fool.
In the vicious rant, the artist called the Saturday Night Live alum a d***head and also leaked private exchanges between the two.
In the text, the comedian seemingly offered to extend an olive branch to the 44-year-old by writing, "you as a man I'd never get in the way of your children. That's a promise. How you guys go about raising your kids is your business and not mine. I do hope some day I can meet them and we can all be friends."
Unfortunately, Ye wasn't looking to make amends.
The billionaire posted his response to the text which read, "No you will never meet my children," alongside a shot of Pete and Machine Gun Kelly's Calvin Kline campaign where the two were both on the couch, pants-less.
Ye then also poked fun at Pete's tattoo of former First Lady, Hilary Clinton, by writing in another post, "When I tag people I'm just putting together the web. There are a group of people who run media and the election. Thank god for free speech."
He then added, "Look at this d***head. I wonder if Instagram gonna shut down my page for dissing Hillary Clinton's ex boyfriend."
Ye declares Kimye is forever after Pete slander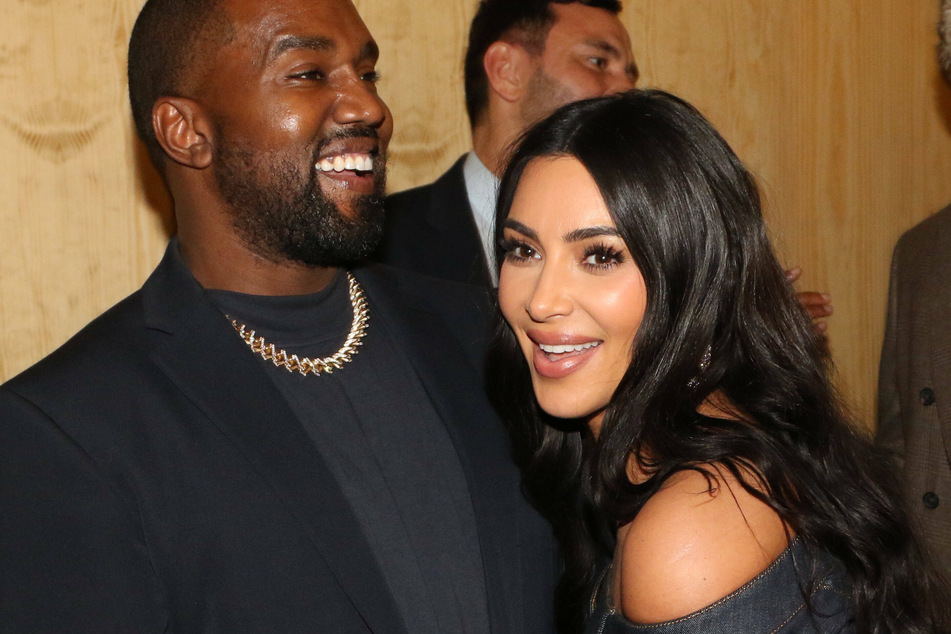 But Ye wasn't anywhere near done with the 28-year-old. He also dredged up an old rumor regarding Ariana Grande, and the late Mac Miller.
In the deleted post, Ye notes the unproven gossip that Pete allegedly sent intimate photos of himself and his ex-fiancée to Mac to end the rapper's hopes of rekindling a relationship with Ari.
The 44-year-old (yes, really) didn't just spend his time attacking Pete, as he also called out Taylor Swift, Billie Eilish, and Kid Cudi – who he removed from DONDA 2 due to his friendship with Pete.
However, on Monday, the All Falls Down artist sang a different tune with regard to Kim.
Ye shared a new post where Kim is pictured wearing a designer fur coat and captioned, "I LOVE MY FAMILY SO STOP THAT NARRATIVE IM NOT GIVING UP ON MY FAMILY," adding that he has "faith" the two will reunite.
That didn't last long, though, as he couldn't help but diss Pete again in a follow-up post.
While thanking his supporters, he also referred to the young comedian as "Skete" – maybe a reference to Screech from Saved By the Bell? – and added, "IF YOU SEE SKETE IN REAL LIFE SCREAM AT YHE LOOSER AT THE TOP OF YOUR LUNGS AND SAY KIMYE FOREVER."
Yet it appears that Pete still remains unbothered by Kim's ex-husband's ridiculous theatrics, which kind of makes the whole thing even sadder.
Cover photo: Collage: IMAGO/ZUMA Wire & PanoramiC