"Let the good times roll!" Revelers look back at a Mardi Gras to remember
New Orleans, Louisiana – As the dust settles on Mardi Gras 2022 and revelers are returning to a reality without regularly scheduled parades and costumes galore, TAG24 got the scoop on what made this year's celebrations unlike any other.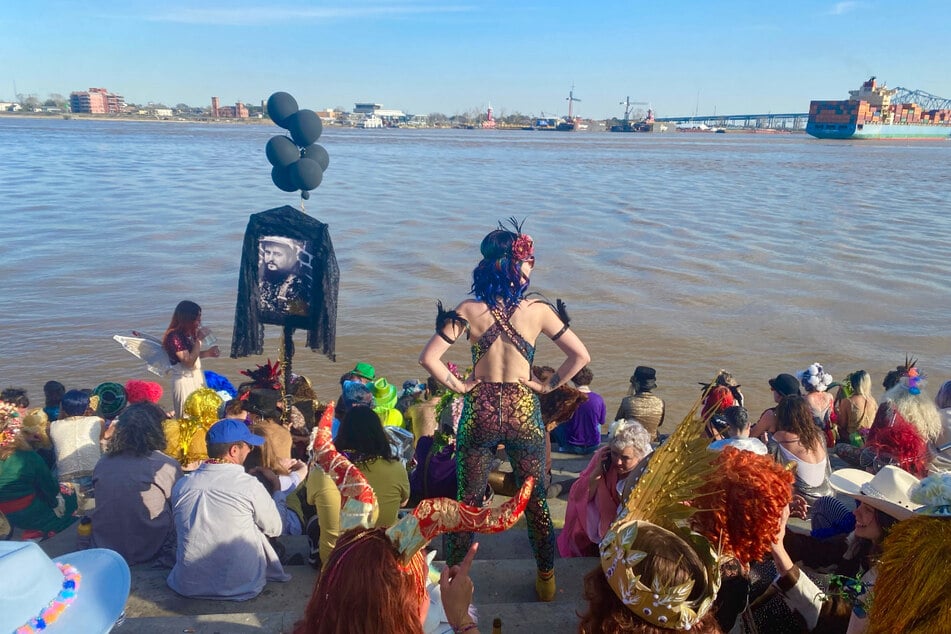 Mardi Gras returned in full-force this year, and so have the post-Mardi Gras blues.
In the wake of the colorful chaos that is Fat Tuesday, folks gathered on the banks of the Mississippi River to mark the end of the festivities, and – as one marcher put it – for a chance to "mourn, process, and reflect." Multiple action-packed weeks filled with brass bands, parade floats, beads, handcrafted-costumes, and plenty of glitter finished on Tuesday after drawing thousands to New Orleans, and its reverberations are still being felt.
In its first year back since a global pandemic halted the famous New Orleans parades, and amid a war raging on the other side of the world, there were mixed emotions at this year's jubilee.
Seasoned Mardi Gras attendee Sarah Zanolli said this year's events were a mashup of tragedy and triumph existing side by side.
"Parading is how we celebrate both life and death," Zanoli told TAG24, fittingly costumed as a phoenix. "They're two sides of the same coin. Revelry is how we protest. It's how we process."
This year, krewes – social groups that do the event staging and organizing – gave nods to larger issues, the pandemic, and the region's history. Some, like the Krewe of Red Beans, have transitioned into year-round charitable non-profits, creating jobs, initiatives, and giving aid and meals to the community.
In what may seem like a juxtaposition, the ongoing invasion of Ukraine was also on everyone's mind.
"In New Orleans, our resistance looks different," Erin Alexander wrote in a Facebook post that has since gone viral. "We mourn deeply for the people of Ukraine and there are tributes to them everywhere here right now ... Parades of mourning, parades that honor grief of lives lost these past two years, parades of resistance and compassion and community."
"It's more than just a drunken romp on Bourbon Street," Zanolli explained. "It's a microcosm for a lifelong marathon: revel, rinse, rally, repeat. And its cultural traditions run deep."
The sounds and traditions of a resilient NOLA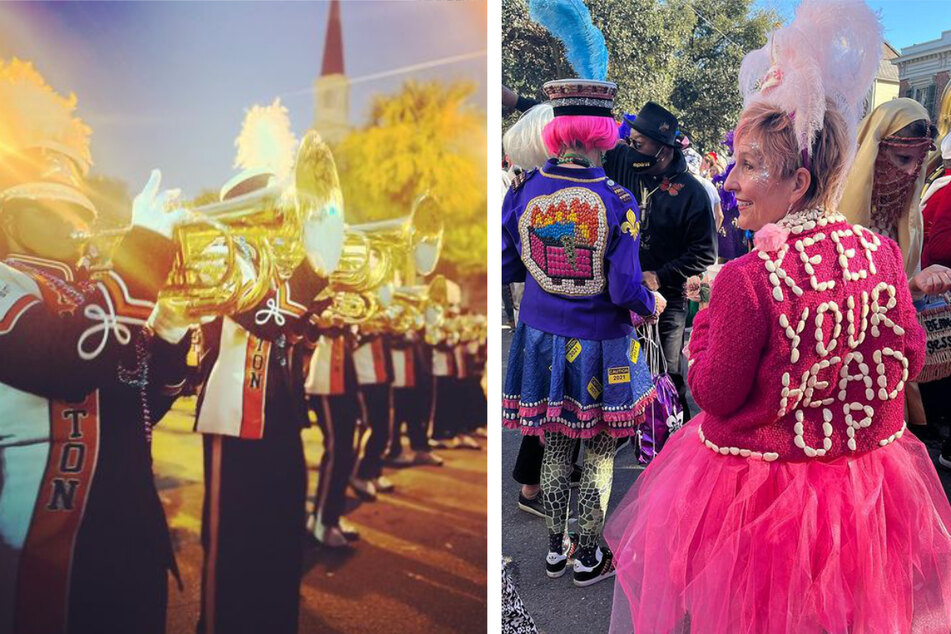 The traditions of Mardi Gras have been around for thousands of years, thought to have begun as a ritual heralding pagan fertility rites. It later marked the last day of indulgence before the Christian period of Lent, the 40 day-long stint from Ash Wednesday until Easter.
After French explorers first brought the traditions to US soil, the events have evolved into large parades, masquerade balls, and celebrations of a mix of the African-American, Caribbean, French, and Spanish-influenced local culture.
"There are so many stories within stories, traditions within traditions," Zanolli said, noting that the contributions of Black people specifically are what have created the events that so many have now come to know and love.
"From the North Side Skill and Bones Gang waking up the neighborhood on Mardi Gras Day to the brass bands whose notes are the real-time soundtrack of the carnival season and the marching bands they inspire ... you can do a lifetime of Mardi Gras here and embrace a different side of the city in each one."
"Let the good times roll"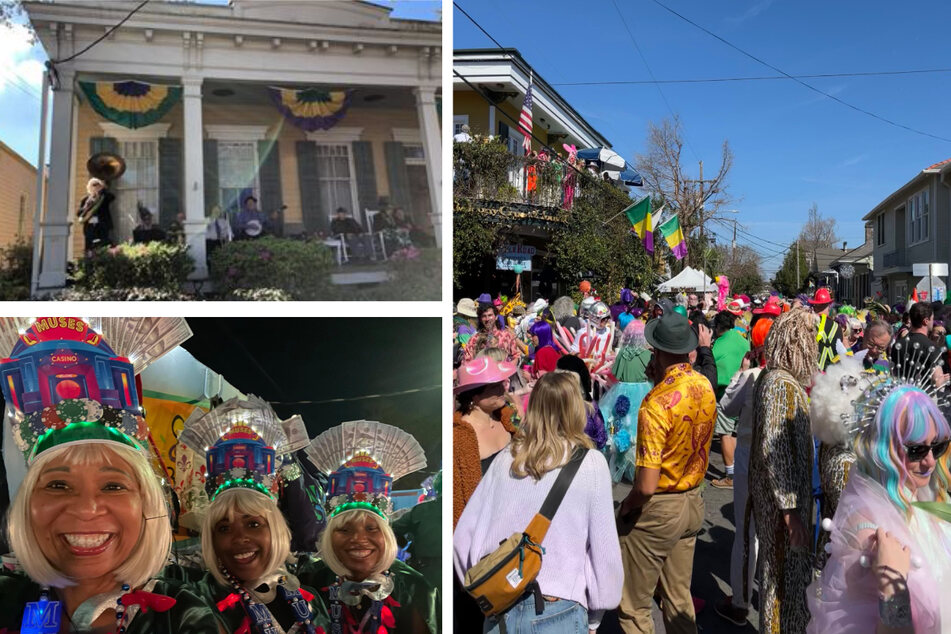 A city rising from the ashes was certainly a reoccurring theme this year.
NOLA resident Hannah Berryhill said after New Orleans had been so hard hit, the celebrations were a welcome relief and release: "After a hard couple of years with Covid and hurricanes, it feels like New Orleans is back."
"This year has had an extra sense of community, which is the best part of it all. There's a real lightness and happiness in the air. The weather has been perfect, in stark contrast with last year's parade-less, freezing cold Mardi Gras day."
Berryhill added that the comradery felt in the city during Mardi Gras season is unmatched, as many who live near the parade routes open up their houses as bathroom and water stops, or host concerts on their front porches.
Alexandra Elam, another NOLA resident, marked the occasion with her family, riding on top of a float in the Krewe of Muses parade with her mother and sister.
"It was a beautiful moment that I'll never forget," Elam said as she shared a video of her birds eye view with TAG24. "At the heart of Mardi Gras is a sense of hope in the beauty of life. It is the very backbone of New Orleans. We've faced hurricanes and pandemics, but have never once lost hope that this city will survive."
"It's even our motto," she added. "Laissez les bon temps rouler." Or in case your Cajun French is rusty: "'Let the good times roll!'"
Whether rolling on a parade float route or with the punches, rolling along is exactly what Mardi Gras – and the merrymakers it attracts – do best.
Cover photo: Collage: Hannah Berryhill, Sarah Zanolli, Alexandra Elam