Five racing games that are way ahead of the pack
New York, New York - Racing games are the secret stars of the gaming world, where spectacular production meets extensive gaming fun for all age groups. Whether you play on console or PC, there is something for everyone in these five racing hits.
Gran Turismo 7 (PS5, PS4)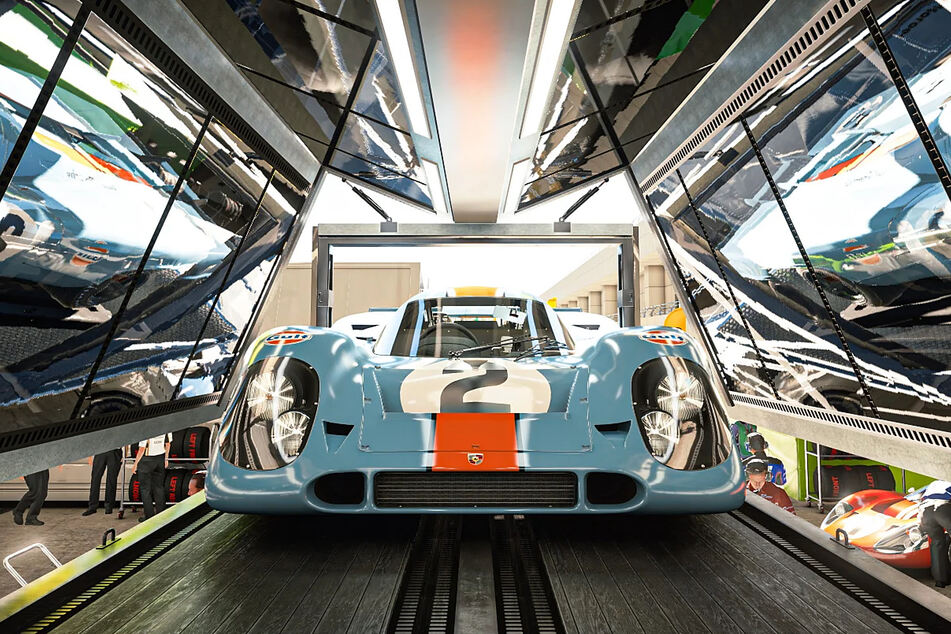 The game design philosophy of Gran Turismo can be summed up in a single word: details. Few series offer as many cars, greater scope, and such rich attention to detail than developer Polyphony Digital's ode to the automobile.
The racing game series, exclusive to Sony consoles, has been providing bags of gaming fun alongside impressive visuals since 1997, with a total of almost 90 million copies sold.
In Gran Turismo 7, Players start out with a few dollars to win small races against a few easy opponents. To get ahead, you have to buy licenses for access to a wider selection of racing series, cars and tuning parts.
By the end, dedicated players are able to choose from more than 400 vehicles, from the classic VW Bug to high-powered supercars, and you can press the pedal to the metal on more than 30 tracks.
The game is visually stunning, showing off glittering asphalt, a bunch of different weather conditions, and impressive backdrops to test out the new Sony console's hardware.
Meanwhile, the difficulty level is welcoming to all skill levels. Driving assists let beginners and pros tweak their settings so that anyone can give the game a spin.
And just like in a role-playing game, drivers can slowly improve the car to keep up with the competition. All that adds up to a comprehensive racing experience that provides hours of fun.
What makes it worth playing: You just get behind the wheel and enjoy the ride. With Gran Turismo 7, Polyphony Digital and Sony give us the old strengths of the series matched with a full-throttle modern racing experience.
Forza Horizon 5 (PC, Xbox Series, Xbox One)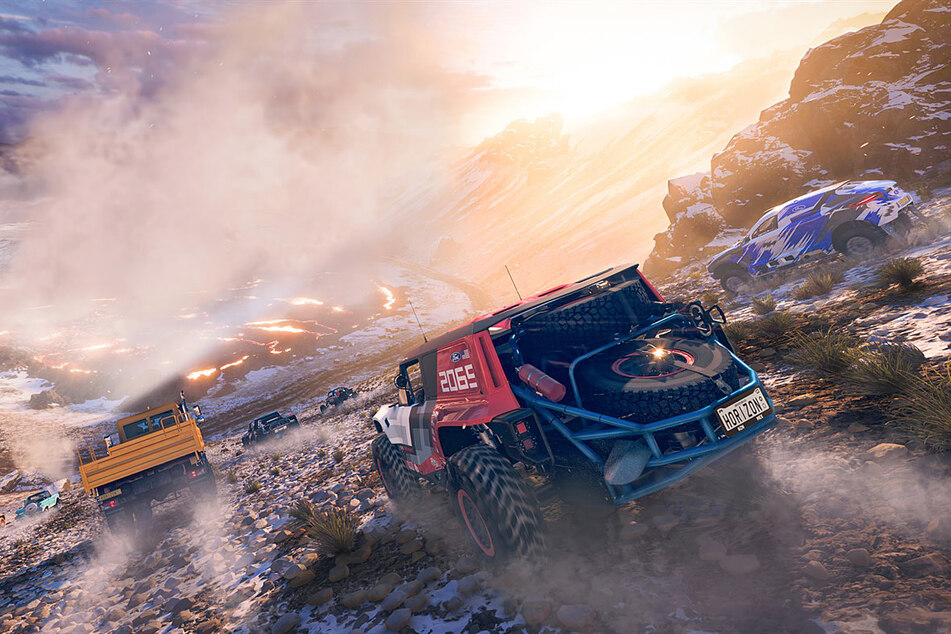 Developer Playground Games' Forza Horizon 5 is an open-world racing extravaganza, with players chasing through breathtaking Mexican landscapes on the hunt for money and fame.
Forza Horizon 5 goes full throttle right from the moment you sit down. You can charge through narrow streets in a Mustang GT, plow through a swamp in a pick-up, or cross the beach in a dune buggy. Or mix it up and try your luck with a supercar in the mud.
You can drive freely in each area, and constantly take on new racing challenges, just like in any standard open-world adventure.
That might mean a regular road race, or a test of your skill at speeding off jump ramps to reach record distances. And should you falter, there's always the rewind button.
Each successful challenge that you master allows you to rise through the ranks and unlock new tracks, or use your winnings to buy new cars and tuning parts.
That's where the game's key feature comes through: variety. Whether you're up against the clock or racing other people online, Forza Horizon 5 offers countless playing modes.
You win experience points for almost everything you do, from drifting to brutally crushing traffic signs.
To top it off, the game looks and sounds great, with super smooth animation, impressive weather effects, and a catchy soundtrack.
What makes it worth playing: Forza Horizon 5 is a must for every racing fan. What's not to love about a huge, spectacular adventure playground?
Mario Kart 8 Deluxe (Nintendo Switch)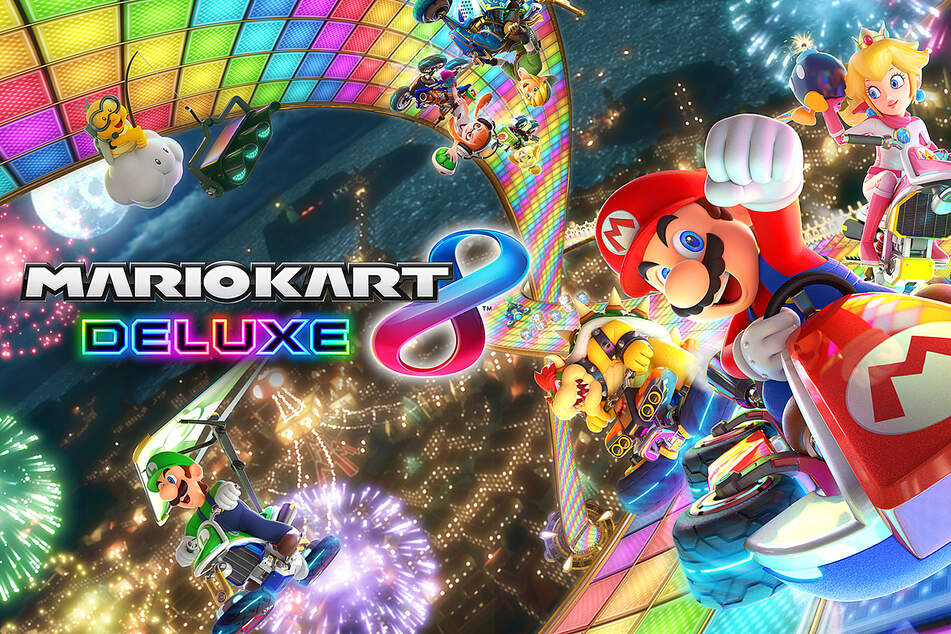 The Mario Kart racing game series, exclusive to Nintendo, has been around for 30 years and has shaped whole generations ever since it came out on the Super Nintendo. The eighth title in the franchise combines all the strengths of its predecessors for maximum fun.
Even though Mario Kart 8 Deluxe is basically just a new paint job on the Nintendo Wii game Mario Kart 8, the crazy races with all the familiar heroes and villains from the Nintendo games are still a blast.
The game also definitely benefits from the Switch's hardware and the technical tweaks and playful details from the developer team.
You can select different vehicle types and lightly tune them, and then race against computer opponents or up to seven other people. You'll drift along colorful tracks like Sweet Sweet Canyon, Haunted Mansion, or the different versions of Rainbow Road.
Alongside perfect drifting, you can score style points with items like perfectly placed banana peels or boomerangs. But beware, countless friendships have crumbled because of the infamous blue shell...
Besides racing, you can also hop into arena modes and pop balloons or chase coins. No matter what mode and track, Mario Kart 8 Deluxe offers great fun for friends, family, and even professional gamers. And 30 years later, you can still get a huge kick out of dominating your competition after blasting them off the track with a well-aimed turtle shell.
The game should stay fresh, even for players who know all 48 tracks by heart, because Nintendo will add another 48 tracks by the end of 2023 in a paid booster pack.
What makes it worth playing: It's chaotic, funny, and has a high skill ceiling. Mario Kart 8 Deluxe offers highly varied and funny races with a unique comic look.
GRID Legends (PC, PS5, PS4, Xbox Series, Xbox One)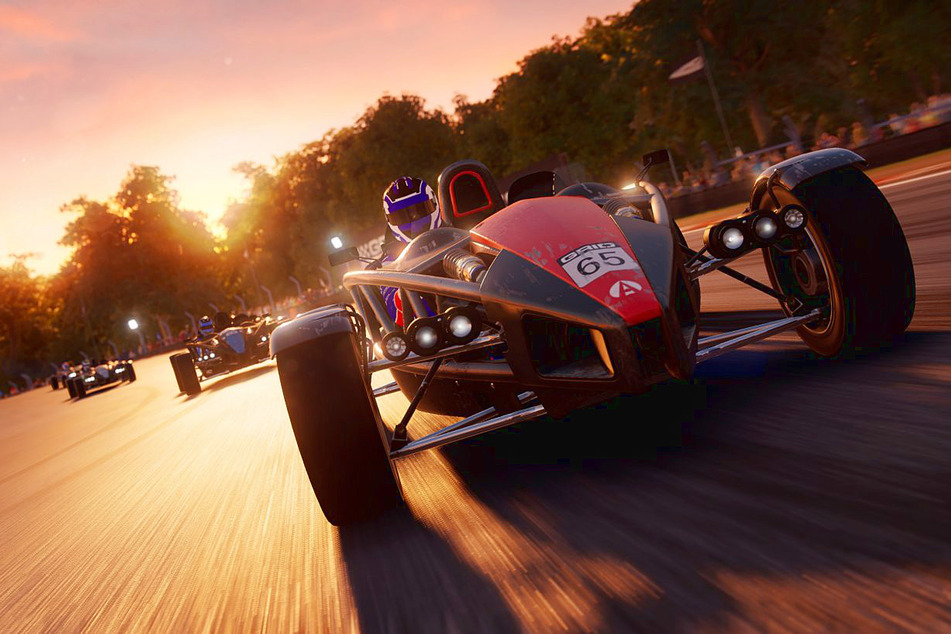 If all that seems a bit too bright, wild and hectic, then check out GRID Legends, the latest in UK development studio Codemasters' long-lived series. You'll enjoy a solid driving experience with plenty of eye candy.
GRID Legends is made up of two parts. There's the classic racing game mode where players gradually work their way up the career ladder, gathering points and cash through wins worldwide in order to unlock new tracks and cars.
But Codemasters also added a story mode with an up-and-coming driver saving a small racing team from ruin. The story sequences star well-known actors like Ncuti Gatwa from the Netflix series Sex Education.
Whether you're in it for the classic racing simulation or the storyline, you won't have anything to complain about when it comes to driving the different cars - they are every bit as good as rivals like Gran Turismo 7.
GRID Legends may not be as glitzy and not quite as extensive, but purists can enjoy weeks of driving fun.
What makes it worth playing: Codemasters' GRID Legends is a comprehensive racing simulation which delivers a great driving experience alongside spectacular scenery, and even a dramatic storyline if that's what you're into.
Hotshot Racing (PC, Nintendo Switch, PS4, Xbox One)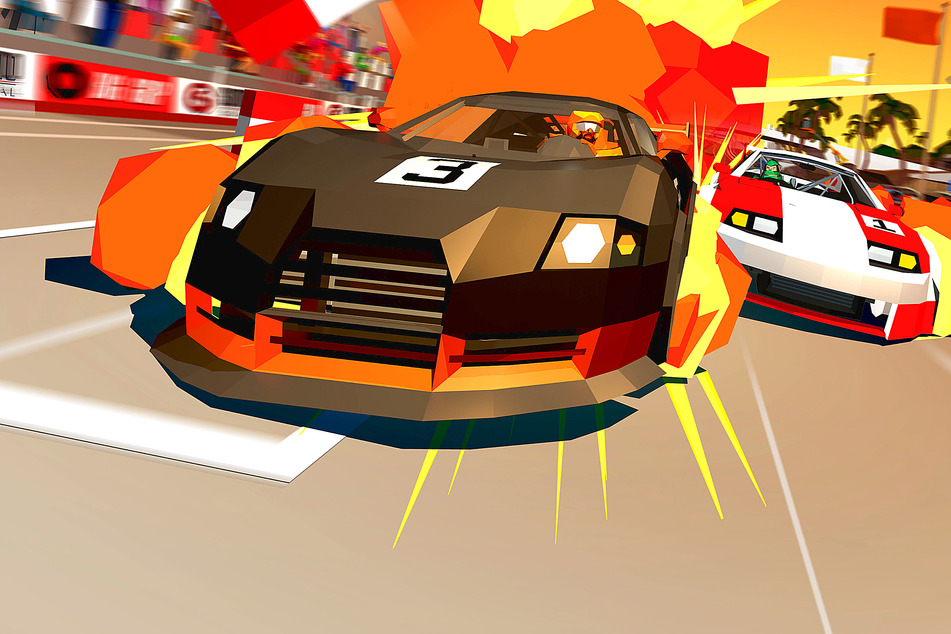 Hotshot Racing, from Lucky Mountain Games and Sumo Digital, is a lovingly crafted throwback to arcade racers, with modern coding. It offers a handful of cars and tracks, and bags of driving fun as you drift along winding mountain roads and past sunny beaches in retro graphics.

Plus, there's no need for the ordeal of collecting experience points and tuning your car. The only thing that matters is the exact moment you start to drift in a turn. If you do it right, you'll fill up a boost meter, and destroy the competition in early portions of the game.
You can choose from eight quirky drivers who differ mainly in their pithy sayings. When it comes to the car selections, maximum speed, acceleration, and drift handling are what to look out for.
This game is deceptively simple. In the higher difficulty levels, you need to know the tracks like the back of your hand to hold your own. You'll only come out on top if you time your drifts perfectly, use boost often, and master tricky slingshot moves.
What makes it worth playing: It's old, but good. Hotshot Racing revives old racing classics with an uncompromising focus on uncomplicated fun in online and offline play.
No matter what platform you play on, or how competitive you want to be, there are plenty of excellent racing games that let you put your driving skills to the test.
Cover photo: Collage: Sony/Polyphony Digital, Xbox Game Studios/Playground Games, Nintendo, Codemasters, Curve Games/Sumo Digital, Lucky Mountain