New Scorsese movie on Indigenous murders opens in New York
New York, New York - Martin Scorsese is best known for his action-packed thrillers and gangster epics. He now depicts an investigation into the murders of Indigenous Peoples in his latest film, Killers of the Flower Moon, which previewed in New York on Wednesday.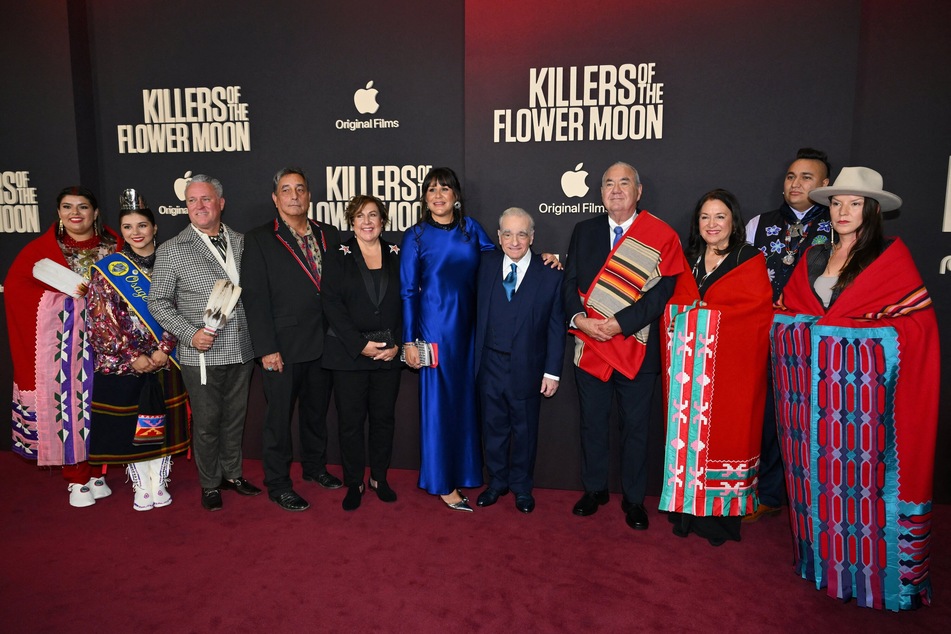 Adapted from a nonfiction book of the same name, Killers of the Flower Moon tells the true story of the 1920s murders and disappearances of members of the Osage Nation on oil-rich lands in the state of Oklahoma.
At a red carpet event at Manhattan's Lincoln Center, Scorsese told AFP his film about the 100-year-old crimes touched on broad themes.
"It's about a clash of cultures, misunderstanding each other, the sense of entitlement – and it could be [about] not only Americans," Scorsese told AFP about the film, which he shot on Oklahoma's prairies with around 40 Osage tribe members included in the cast.
The $200-million film stars Leonardo DiCaprio as Ernest Burkhart, a man in love with a Native American woman (played by Lily Gladstone) who finds himself embroiled in a plot hatched by oil-hungry cattle magnate William Hale, played by Robert De Niro. An FBI agent, Jesse Plemons, is assigned to solve the murders.
Killers of the Flower Moon will be released in theaters on October 20 before being made available on Apple TV+.
Martin Scorsese's Killer of the Flower Moon brings light to America's dark past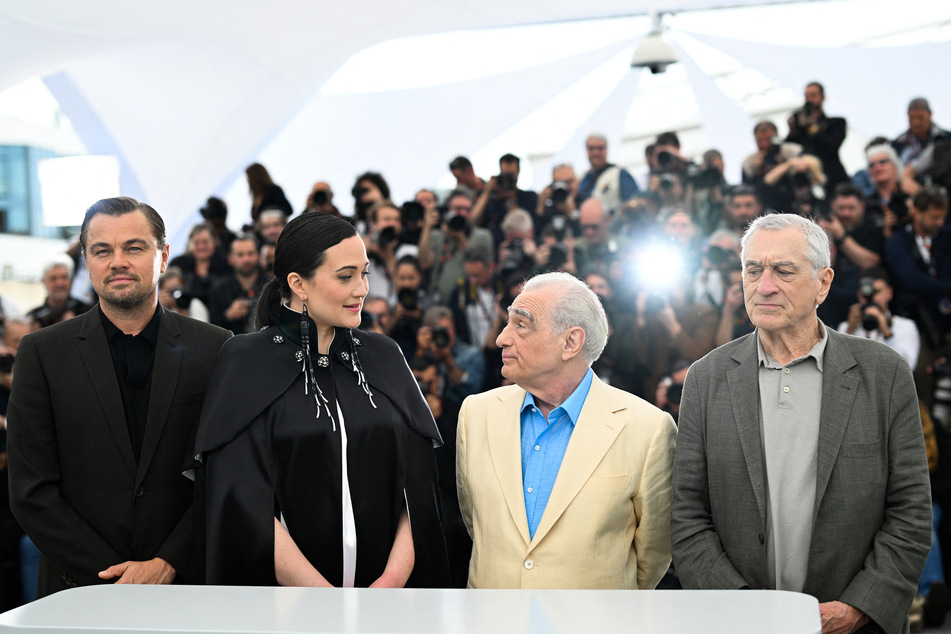 The violence and crimes depicted in the film "could be in any part of the world," Scorsese said. "It just so happens to be a story that actually reflects through the millennia."
"It's good to tell this kind of story now because people are trying to shy away from this stuff. Show it, talk about it," the Gangs of New York and Taxi Driver director added.
American writer David Grann, whose book the film was based on, told AFP that the story covers "one of the most monstrous crimes and racial injustices committed by white settlers against Native Americans for their oil money."
"What it is fundamentally about is what happens when greed is fused together with the dehumanization of other people," the New Yorker journalist said. "And what that led to were these genocidal crimes."
Grann believes that the history of the Osage Tribe, and of many Native Americans across the United States, has been "largely erased from our conscious."
"It was not taught in any of my schoolbooks. I never learned about it," he said.
In 2021, President Joe Biden became the first US president to issue a proclamation for Indigenous Peoples' Day, which coincides with the increasingly controversial national holiday celebrating explorer Christopher Columbus.
Principal Chief of the Osage Nation Geoffrey Standing Bear also appeared at the red carpet event.
"It's not just the Osage people – all of the Native peoples have had their hard times for 500 years," the North American leader said. "And this movie shows us it still goes on."
"It wasn't that long ago. It was my grandparents' generation when this movie, the facts in it, occurred," Standing Bear said.
Cover photo: ANGELA WEISS/AFP