Drake marries 23 women in wedding-themed video for Falling Back
Toronto, Canada – Drake released the music video for the track Falling Back, which featured 23 brides and an odd pick for best man.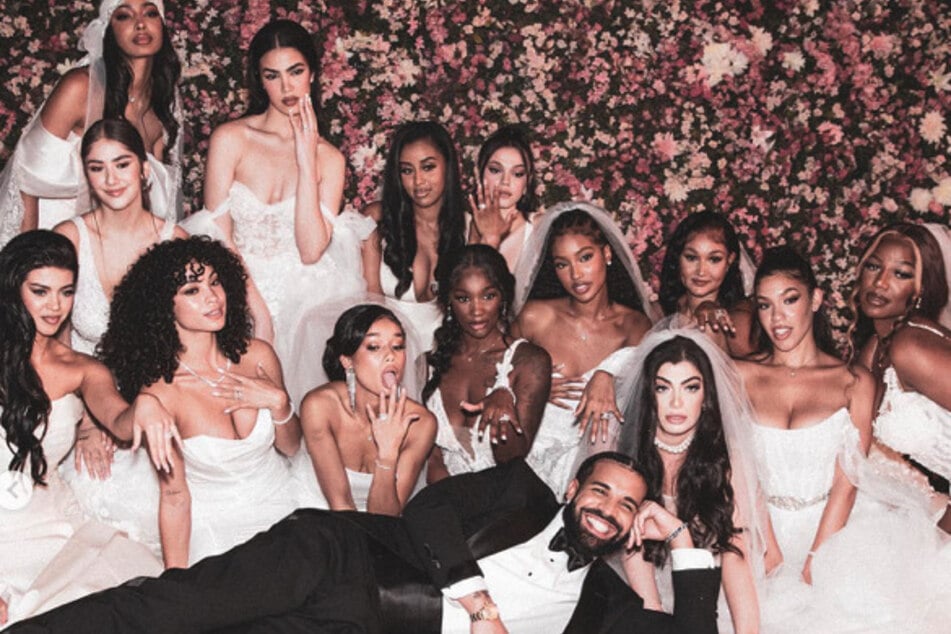 Here comes the many, many brides.
Not long after Drizzy surprised fans with a new album, he dropped the video for Falling Back, the second song on the 14-track album.
The music video features the 35-year-old rapper prepping for his wedding day alongside Tristan Thompson, who plays the role of his best man.
"You only get married once," the athlete tells Drake while straightening out his bow tie.
In reality, the NBA star would probably the last person to have as best man, but c'est la vie.
Drake's mom, Tristan Thompson and more appear in the wedding-themed video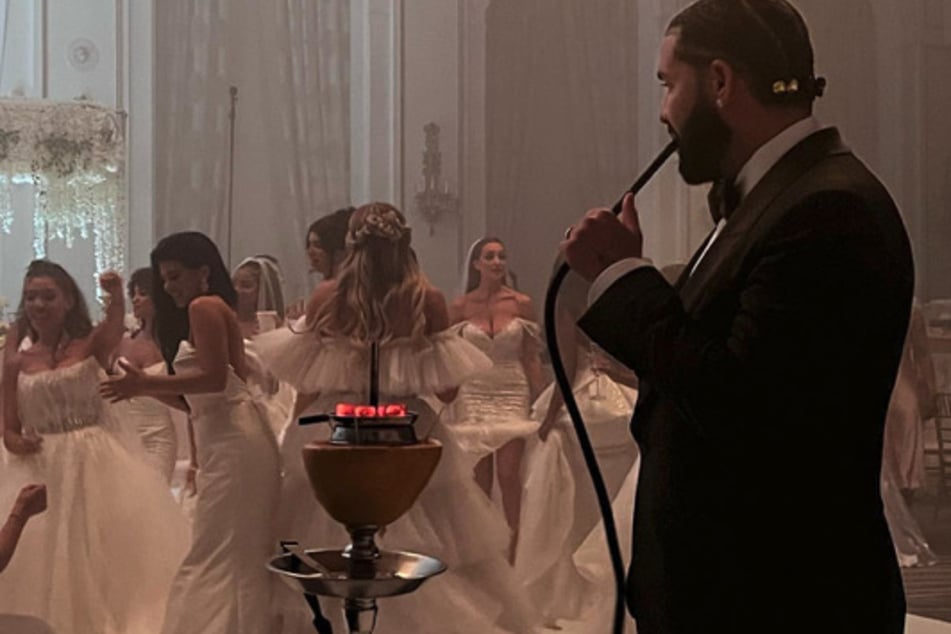 At the ceremony, the Degrassi star is seen gazing at his many brides as a rabbi officiates.
"Do you commit yourself to being a good wife, according to our values and traditions?" the rabbi asks before the women say "I do" in unison.
Drake then marries each woman, sealing the deal with individual secret handshakes.
"I think he's really taking these ones seriously," Drizzy's mom Sandi Graham cheekily whispers to a guest.
The nine-and-a-half-minute video proceeds to usher viewers through the epic after-party, with a wedding singer performing a slowed-down version of Drake's hit song Best I Ever Had.
The Toronto native also shouts out Gunna and Young Thug in the video by flashing the words "Free YSL" across the screen. The two rappers are currently imprisoned on racketeering charges.
The video has rubbed many Kardashian fans the wrong way, as one Twitter user called out the irony of it all: "Did Drake really put trifling Tristan Thompson in a music video……[with] multiple wives?!?! @khloekardashian WE RIDE AT DAWN!"
Given the fact that Thursday's finale of The Kardashians was heavily focused on Tristan's paternity scandal, it seems like poor timing on the rapper's part.
The jury is out on whether Drake's casting choices were ill-intentioned, but he's clearly not afraid to make statement.
Cover photo: Screenshot/Instagram/ChampagnePapi