Music release radar: Albums dropping the week of September 12
Welcome to the second week of September, when the music drops are only ramping up. This week, there are 12 notable albums to watch out for from artists like BLACKPINK, Noah Cyrus, Tai Verdes, Mura Masa, FLETCHER, Steve Aoki, Marcus Mumford, and more! Check out the drops on TAG24's radar this week.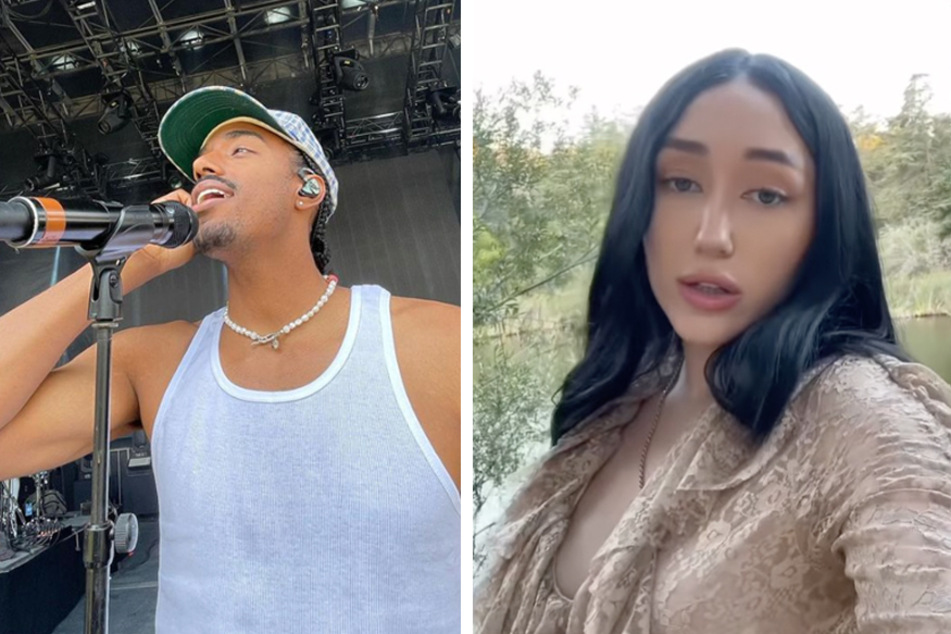 No matter what your taste in music is, you're bound to vibe with a music drop heading your way this week!
With albums coming out in a slew of genres like K-pop, EDM, indie rock, alternative pop and more, there's likely a release with your name on it!
This week, BLACKPINK is blessing its devoted fans with a new album, while artists like Noah Cyrus, Maggie Lindemann, and FLETCHER are putting out their respective debut albums.
There's also new records on the way from icons in the music world like Marcus Mumford, Michelle Branch, Death Cab for Cutie, and Steve Aoki.
With so many albums heading your way, it can be easy to lose sight of what drops when. Here are all the release dates from the music drops on TAG24's radar for the week of September 12.
Albums: BLACKPINK, Noah Cyrus, Maggie Lindemann, FLETCHER, Death Cab for Cutie, and Steve Aoki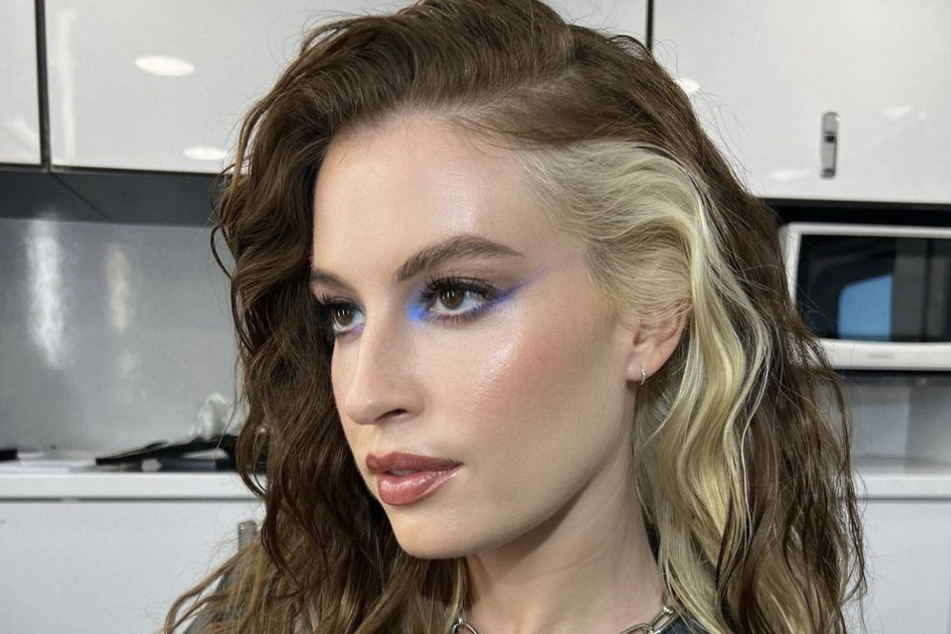 The moment BLACKPINK fans have been waiting for is finally here! On Friday, the K-pop group will drop their sophomore studio album, BORN PINK, which features the previously released track Pink Venom.
Noah Cyrus - The Hardest Part
Let's hear it for Noah Cyrus, who is releasing her debut album on Friday titled The Hardest Part. While the younger sister of Miley Cyrus has released several EPs and many
songs
in the past, this will be Noah's first full-length record.
Maggie Lindemann - SUCKERPUNCH
Maggie Lindemann is about to sucker punch fans with a debut record of her own, aptly titled SUCKERPUNCH. The 14-track album will feature the previously released songs you're not special and she knows it.
FLETCHER - Girl Of My Dreams

For her debut album Girl Of My Dreams, which is due Friday, FLETCHER
reportedly
said, "It felt right to do a deeper dive into self-exploration, and all the different facets that make up who I am. I wanted it to be the most honest, raw, and complete representation of the complex and sensitive-ass Pisces that I've always been."
Death Cab for Cutie - Asphalt Meadows
Death Cab for Cutie's follow up to the 2018 album Thank You for Today is due on Friday. The record, titled Asphalt Meadows, boasts different a sound for the band who have been together for 25 years, and features previously released songs Roman Candles and and Here to Forever.
Steve Aoiki is giving his loving fans a new album to bump when they need to let loose the most on Friday.
Speaking of making the record, titled HiROQUEST, Aoki told American Songwriter: "At the end of the day, you have to be consistent and have to provide the culture with new, fresh quality."
Albums: Tai Verdes, Marcus Mumford, Michelle Branch, Mura Masa, The Driver Era, and Daya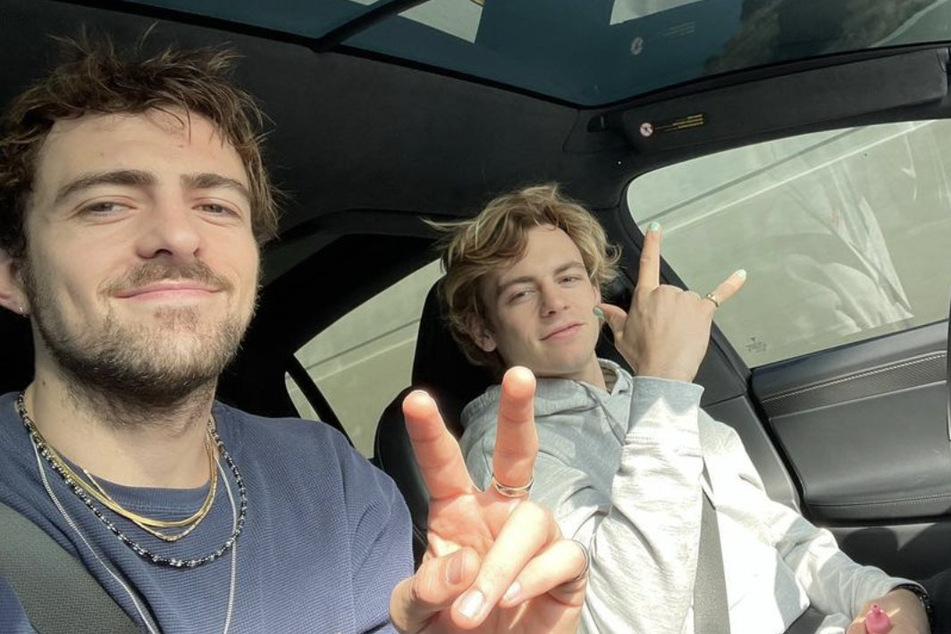 Marcus Mumford - (self-titled)

Marcus Mumford's self-titled debut album as a solo artist drops on Friday. The musician, who is set to play at Austin City Limits in October, announced the record in July via Instagram with a handwritten note that read: "In January 2021, facing demons I danced with for a long time in isolation, I wrote a song called Cannibal. I took it to my friend Blake Mills, and we began the process of making the album, dear to my heart, called (self-titled)."
The Mumford & Sons frontman also shared that the album will include features from Brandi Carlile and Phoebe Bridgers, among others.


The TikToker turned chart-topper Tai Verdes is back with his fourth Studio album titled HDTV dropping on Friday. The album will include the previously released songs how deep? and LAst dAy oN EaRTh.


Michelle Branch - The Trouble With Fever

Multi-platinum selling music artist Michelle Branch is dropping her fourth solo album, The Trouble With Fever, on Friday. The record, which features previously released songs like I'm A Man, was created by Branch during the Covid-19 lockdown.


On Friday, Mura Masa is dropping his third album, demon time. The record serves as the followup to 2020's R.Y.C., and will feature the previously released songs bbcakes, 2gether, and blessing me.


The Driver Era - Summer Mixtape

The Driver Era first announced their new album on August 4 and dropped its lead single called Malibu the same day. The record, called Summer Mixtape, is due on Friday.
Daya - In Between Dreams (EP)

Daya is making her triumphant return to the music scene with a 4-track EP, In Between Dreams, which is set to be released on Friday. The EP will include the song Her, which the 23-year-old dropped on August 17.
What drop are you looking forward to most? Let us know on Insta!
Cover photo: Collage: Screenshot/Instagram/taiverdes & noahcyrus