*NSYNC gets spicy and sweaty in fire Hot Ones stint
Los Angeles, California - Pop stars Justin Timberlake, Chris Kirkpatrick, JC Chasez, Lance Bass and Joey Fatone, aka *NSYNC, reunited on an episode of Hot Ones for some nostalgia and spicy wings!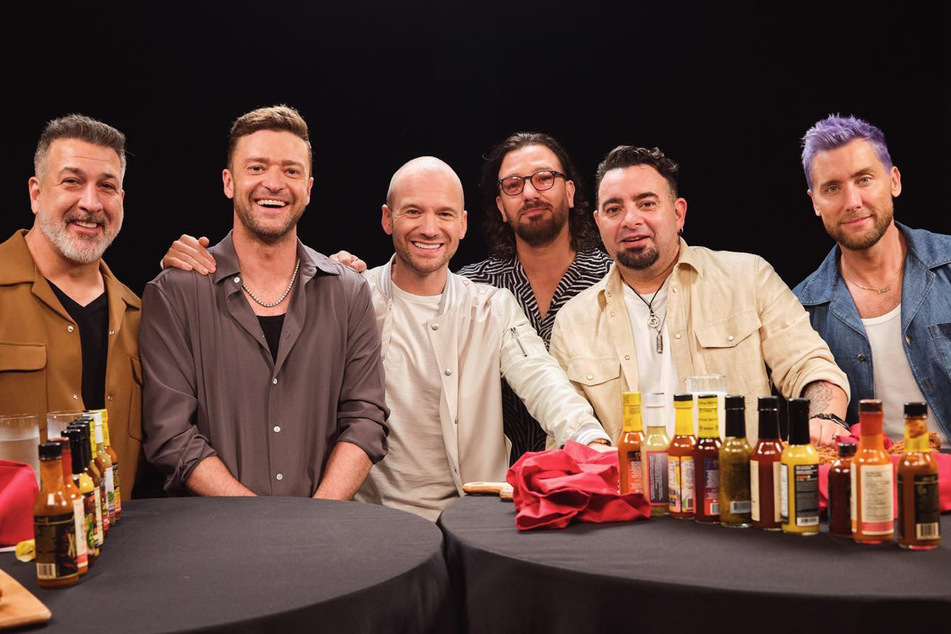 The boyband were tearin' up their throats instead of their hearts while chatting with host Sean Evans on the YouTube series, where they chowed down on spicy sauces and dished about their most fond pop culture moments and new music to come.
The Can't Stop the Feeling singer, who recently dragged himself via TikTok for pronouncing the word "me" as "may" in their hit It's Gonna Be Me, explained the origin of the infamous phonation.

"I sang, 'It's gonna be me,'" Justin shared, "and the producer was like, 'No, no, no, no, no.' He was like, 'Its may, MAY.'"
The group also looked back on their Star Wars: Episode II Attack of the Clones cameo, where Justin and Lance lamented that they were hurt they weren't included, especially since the others got to do some exciting lightsaber choreography.
Unfortunately, the *NSYNC boys' cameo was scrapped in the end, and both Justin and Lance teased their fellow bandmates about being cut out of the film.
The look back has millennials everywhere itching for a tour after their recent reunion at the MTV VMAs – and their new tunes on the way.
NSYNC dishes on their first new song in 20 years!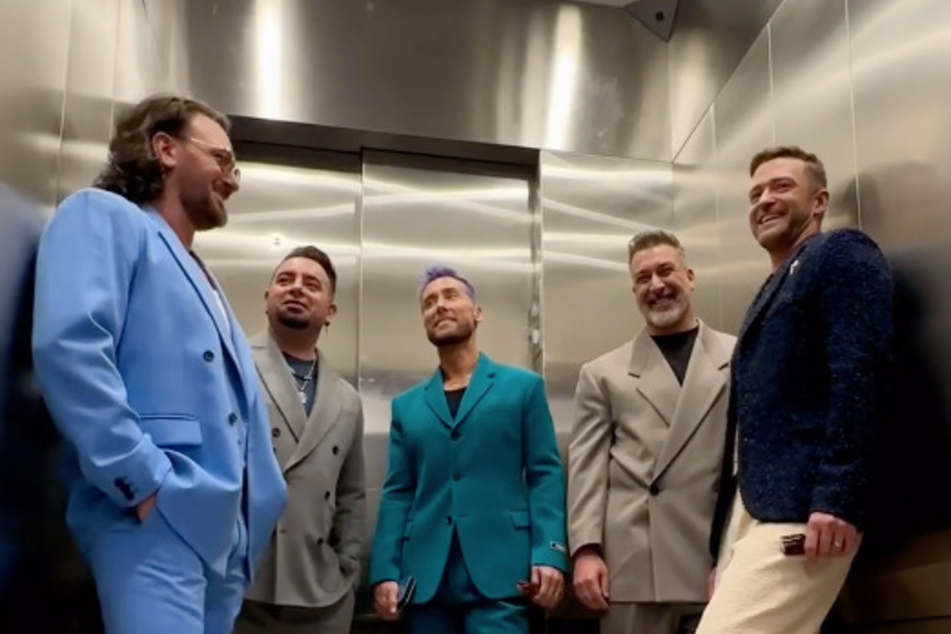 Evans then asked the group to build a Mount Rushmore of their biggest hits, though the band were slowly dropping like flies after eating the spiciest wings on their plates.
After a sweaty debate, Lance declared their list as: I Thought She Knew, Bye Bye Bye, Tearin' Up My Heart, It's Gonna Be Me, Drive Myself Crazy, and in an honorable mention, This I Promise You.
Finally, *NSYNC talked about their new song Better Place, which will appear in the upcoming movie Trolls Band Together, and what it was like reuniting after nearly 20 years!
The Bye, Bye, Bye artists explained their upcoming song evokes most of their old sound but still feels "modern," with Justin adding, "For our fans that have been with us for so long, you know to give them something that felt not necessarily nostalgic but familiar."
Cover photo: Screenshot/Instagram/seansevans