*NSYNC drops first new music in two decades and millennials are freaking out
Los Angeles, California - The boy band *NSYNC has officially released their first music in more than 20 years, a song titled Better Place for the soundtrack of the upcoming Trolls movie. But fans are still wondering: will they go on tour?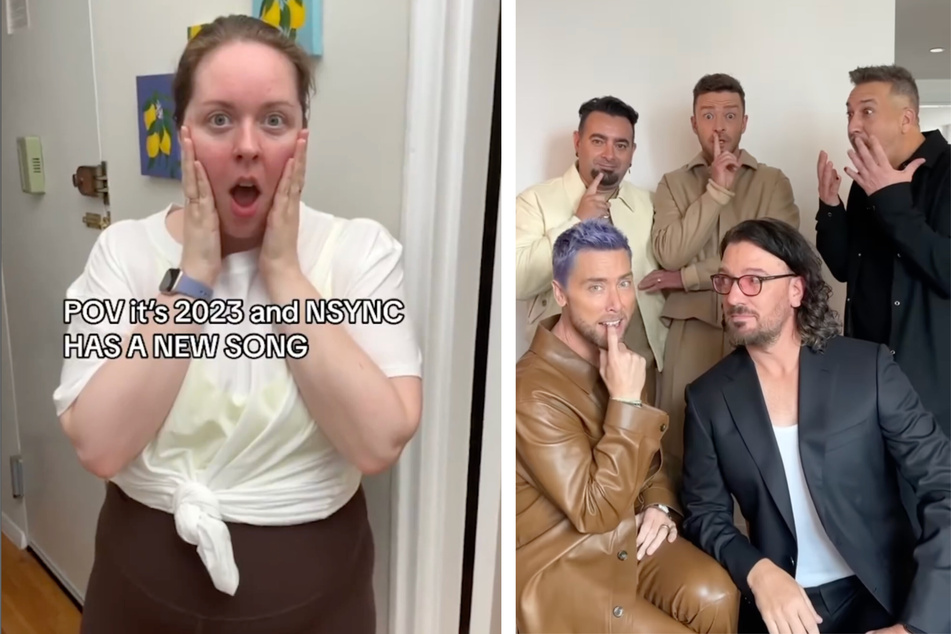 The teen idols had teased getting the band back together starting last month, before appearing as a unit at the MTV Video Music Awards, where they presented a prize to Taylor Swift to her millennial heart's delight and that of fans worldwide.
The new track dropped Friday and recalls the late '90s and early 2000s danceable bubblegum pop that saw *NSYNC soar to fame. Millennials are definitely onboard.
"It's a banger man," one fan commented on the group's Instagram. "Welcome back!" another wrote.
The group behind smash songs including Tearin' Up My Heart and Bye Bye Bye have appeared together in the past, but this was the first new music drop since their 2001 album"Celebrity.
In 2002 Justin Timberlake announced he was going solo, and member Lance Bass said in 2007 the group – which also includes members JC Chasez, Joey Fatone and Chris Kirkpatrick – had officially disbanded.
"It started as a fun snowball fight that was becoming an avalanche. And, also, I was growing out of it," Timberlake later said of his decision. "I felt like I cared more about the music than some of the other people in the group. And I felt like I had other music I wanted to make and that I needed to follow my heart."
Timberlake, now 42, has been involved with the Trolls franchise since 2016, and the soundtrack for the first film included his hit single Can't Stop the Feeling!, for which he nabbed an Oscar nomination.
Better Place gives all five members a moment in the sun, while Timberlake helms the chorus.
"When the stars align... got my brothers back together in the studio to work on something fun and the energy was special," Timberlake posted on Instagram recently, teasing the new track.
Is *NSYNC doing a reunion tour?
As millennials and fans around the world have been speculating: Will *NSYNC go on tour once again?
Bass dispelled the chatter in a recent interview.
"I've been telling the fans, like, we don't have solid plans right now. Because, you know, we're waiting for the [actors] strike to end we've got things to do," he said. "But [the fans are] definitely shaping our future."
Fans want more: "We will be in a BETTER PLACE. When y'all announce this tour," one commented on IG.
Cover photo: Collage: Screenshot/Instagram/nsync