Rapper's Delight as New York celebrates 50 years of hip-hop
New York, New York - From a display of Jay-Z lyrics on the facade of the Brooklyn Library to a concert of rap pioneers at Yankee Stadium, New York is celebrating 50 years of hip-hop, a genre born in its inner-city communities and now dominant around the world.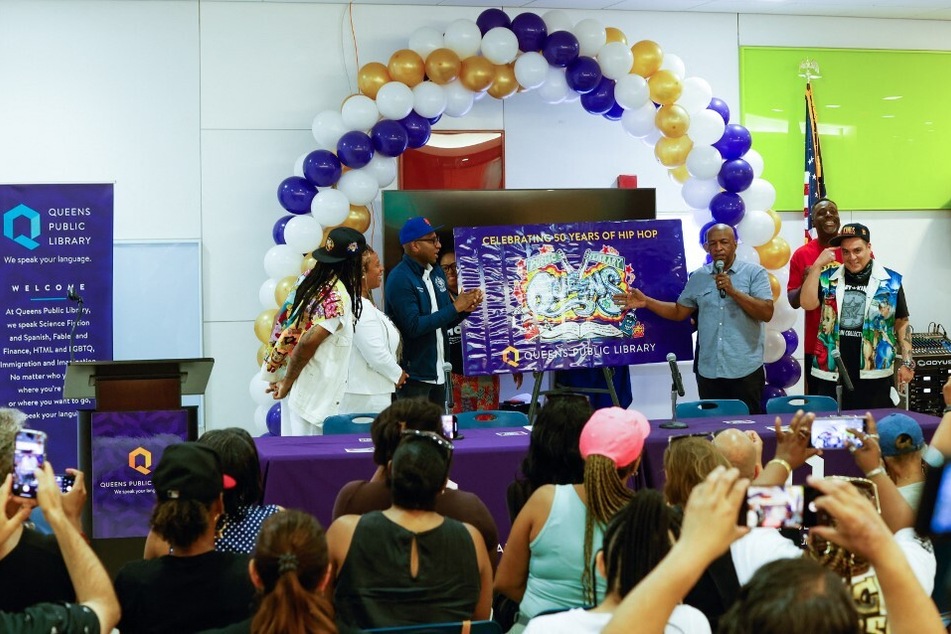 Inside the library, a vast exhibition retraces the career of one of Brooklyn's most famous sons, charting his rise from "a street-smart hustler to a global revered music mogul."

The artist, born Shawn Carter, has written about dealing drugs in the Marcy Houses housing project where he grew up, before becoming a billionaire rapper whose marriage to Beyoncé created one of the most glamorous couples in pop culture.
"I've never really been to a lot of exhibitions," said 31-year-old warehouse worker Jamarly Thomas, joking that he goes by "Jay-T."
"So to witness something like this from my favorite rapper is pretty mind-blowing. For a lot of African American kids coming up here, he can set an example for them that they can be bigger," Thomas added.
The free exhibition, which opened Friday and was conceived by Jay-Z's entertainment empire Roc Nation, is entitled The Book of HOV, a reference to one of the 53-year-old's nicknames.
Jay-Z's string of hits include 1998's Hard Knock Life (Ghetto Anthem) and Izzo (H.O.V.A.) from 2001.
He also crossed rap's boundaries, including with his megahit Empire State of Mind, and holds the record for the most number-one albums of any solo artist on the Billboard 200 with 14. Only the Beatles have more, with 19.
Long queues formed over the weekend as fans rushed to visit the exhibition or register for one of thirteen Brooklyn Library cards stamped with the artist's album covers.
The tribute precedes the opening of another immersive retrospective about the history of hip-hop at the Hall des Lumieres on August 2 as the Big Apple marks half a century of the genre with a series of events.
Hip-hop veterans celebrate anniversary 50 years later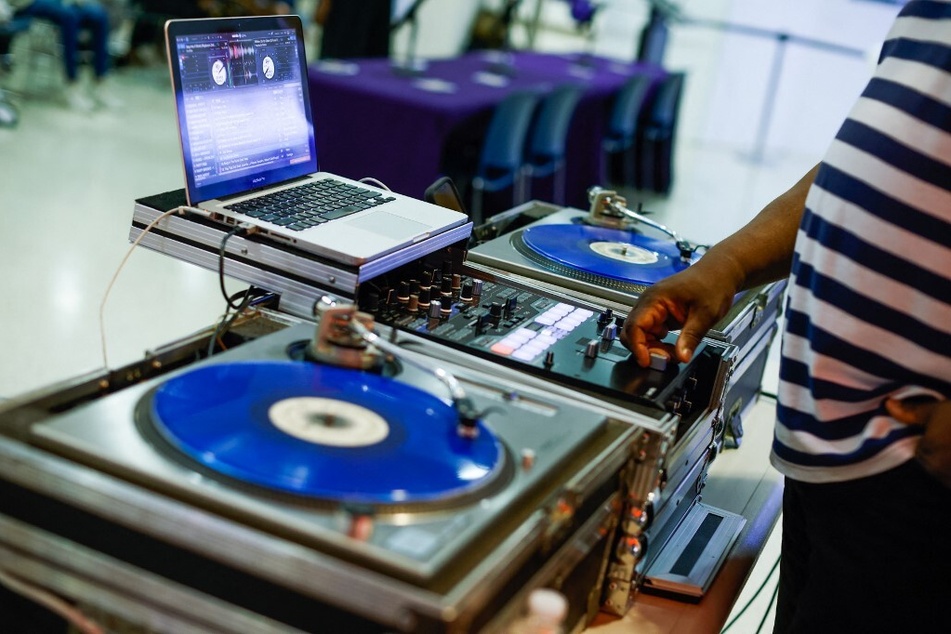 Although early forms of hip-hop expression were bubbling years earlier, musicologists cite August 11, 1973, as the date of its birth.
On that day, on the ground floor of a low-income building at 1520 Sedgwick Avenue in the Bronx, Jamaican-born DJ Clive Campbell, aka DJ Kool Herc, broke new ground.
He spun the same record on two turntables, isolating the sequences of rhythms and percussion to extend the beat, an essential component of hip-hop music.
Fifty years later, on August 11, 2023, DJ Kool Herc will perform at Yankee Stadium in the Bronx alongside other hip-hop veterans including Grandmaster Caz, Kurtis Blow, and Roxanne Shante.
Lil Kim, Ice Cube, Snoop Dogg, Run DMC, and The Sugarhill Gang, whose song Rapper's Delight is known as the first commercially successful hip-hop single, are also due to take the stage.
"When we first started, nobody was interested in hiring a hip-hop DJ, or getting an emcee or getting some breakdancers," said Ralph McDaniels, hip-hop coordinator for the Queens Public Library.
"To be celebrating 50 years is amazing because there was no value on this," he told AFP.
Other concerts, block parties, and graffiti and breakdance sessions are scheduled to take place across the Big Apple.
Cover photo: KENA BETANCUR / AFP