Rolling Loud Miami: Kid Cudi gets hit with "f**king thing" and leaves as Kanye West makes surprise cameo
Miami, Florida - Rolling Loud Miami music festival saw some mayhem Friday night as Kid Cudi walked offstage mid-set after getting hit in the face, and Kayne West made an unexpected appearance post-dropping out of the show.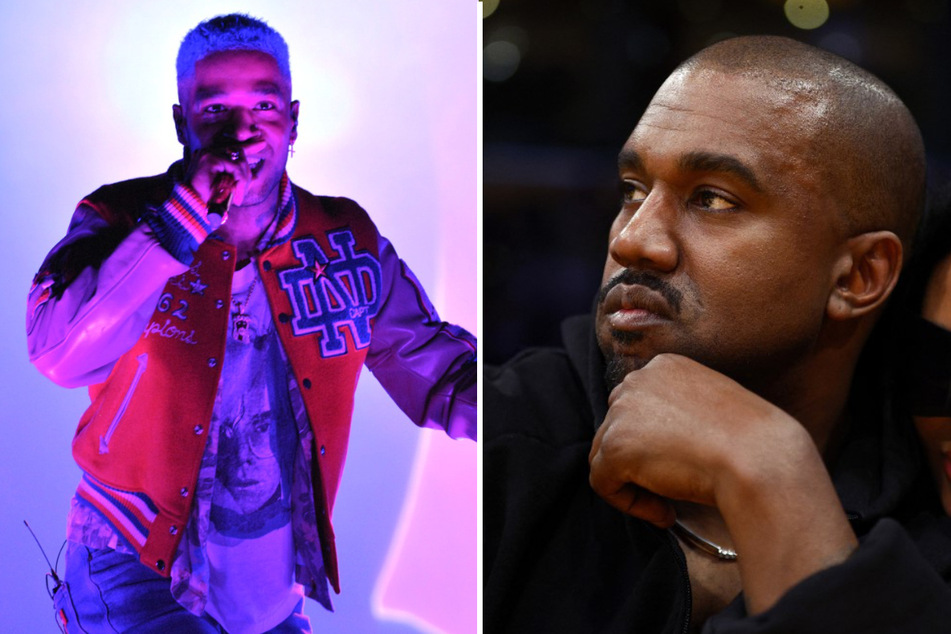 It looks like some people just can't behave.
Kid Cudi took the stage as a headliner at Rolling Loud fest in Miami on Friday night and was pelted with water bottles thrown at him by the crowd as he performed.
The rapper began his track REVOFEV, the fourth song of the set, when another bottle thrown from a fan hit him in the face.
Then, he erupted.
"Yo, I will walk off this stage if y'all throw one more f***ing thing up here. I will leave. I will leave right now," he warned the crowd.
"Throw one more f***ing thing on this stage and I'll walk off. I'm not f***ing playing. I'm not f***ing playing. You will ruin it for everybody.
"I will f***ing leave If I get hit with one more f***ing thing. If I see one more f***ing thing on this f***ing stage, I'm leaving. Don't f**k with me."
Immediately, another water bottle was thrown, and he promptly stormed off, cutting the music and ending his performance.
Kanye West shows up after dropping out of the festival amid beef with Kid Cudi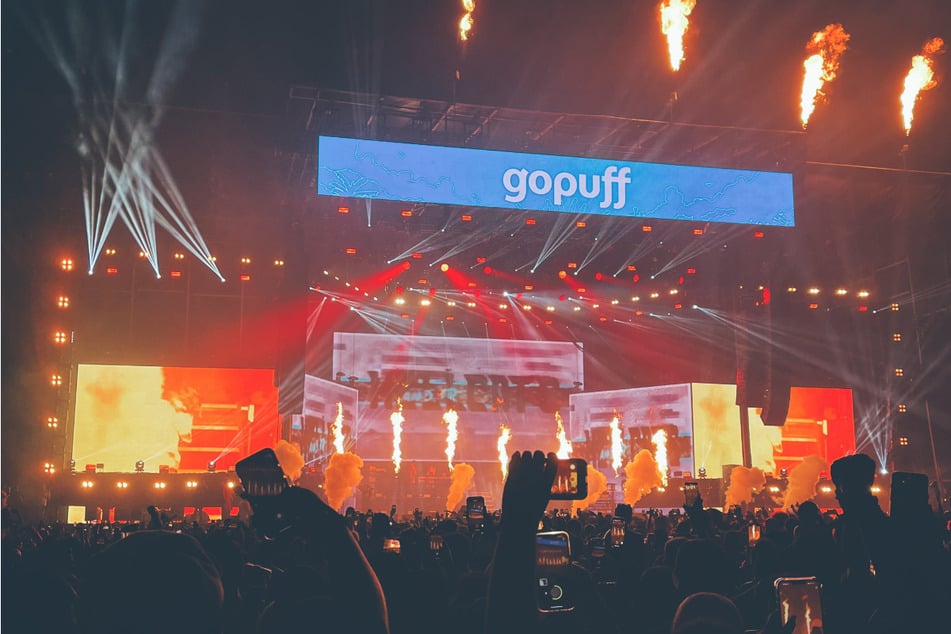 Cudi replaced Kanye West as a headliner at the event when Ye unexpectedly pulled out earlier this week after being announced to lead the lineup and months of preparation.
Yet, in a huge surprise, Ye still made a cameo at the fest on Friday during Lil Durk's set.
As seen in videos from the show, Dirk performed Hot Sh*t, Cardi B's new track, and brought out Kanye mid-song as the crowd went wild.
The rapper was announced as "Kanye West" rather than his moniker "Ye" and appeared with his face mostly covered by a hood and shield-like dark sunglasses.
The pair also performed West's Father Stretch My Hands Pt. 1, which, coincidentally, also features vocals from Cudi.
The headliner didn't join them, as Cudi's lingering beef with Ye continues, due – in part – to his friendship with Pete Davidson, who is now dating Kanye's ex-wife Kim Kardashian.
Theories and crowd videos have circulated claiming Kanye fans threw the bottles at Cudi onstage due to the rappers' feud and Ye's replacement. Yet the truth about the unruly fans' motive remains unclear.
As Rolling Loud rolls on into the weekend, festivalgoers can't wait to see what drama might unfold next.
Cover photo: Collage: TAG24/Taylor Kamnetz & RONALD MARTINEZ / GETTY IMAGES NORTH AMERICA / GETTY IMAGES VIA AFP