Super Bowl LVI halftime show: The best and most controversial moments
Los Angeles, California - The halftime show was arguably Super Bowl LVI's biggest attraction, and one of the most memorable live music events in years.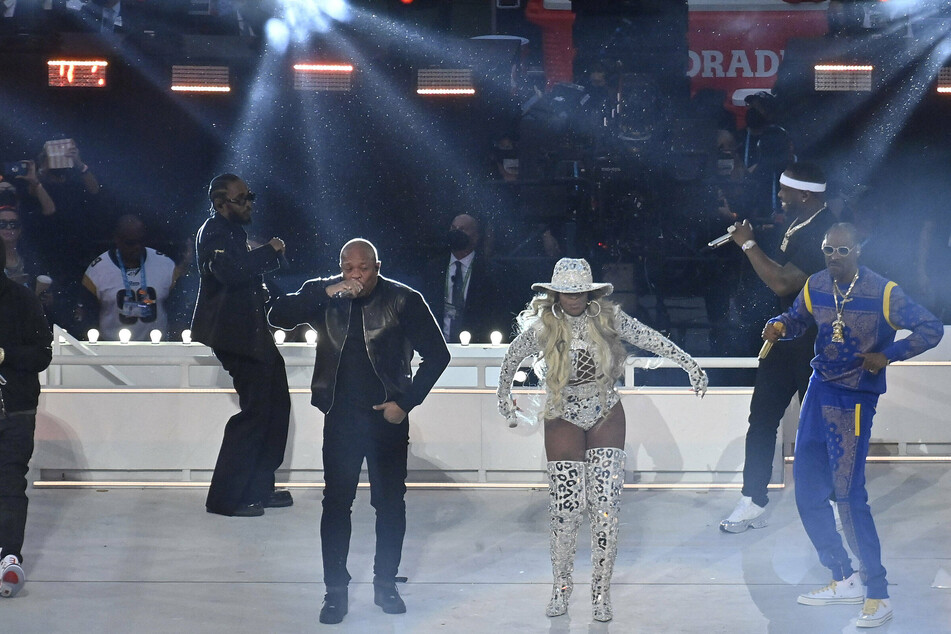 If you were fortunate enough to catch Dr. Dre, Snoop Dogg, Mary J. Blige, Eminem, and Kendrick Lamar tear up SoFi Stadium in Los Angeles Sunday night, then you were witness to a historic event.
No matter what your political affiliations or views are, or even if you aren't a fan of these particular artists, the 2022 halftime show will be something music fans and hip-hop enthusiasts talk about for years to come.
Despite being what Dr. Dre calls, "the biggest genre of music on the planet right now," this is the first time hip-hop was chosen to play one of the biggest live music events of all time.
The artists said they would put on the greatest show ever, and they absolutely did, without any big hiccups or unforgettable wardrobe malfunctions.
But even with what was arguably a flawless execution, the set is still the subject of ridicule, criticism, and controversies.
A lot of people didn't want or think that hip-hop deserved to be on that stage, but if last night was any indication of the future of the genre, then hip-hop is still very much king and won't be dethroned anytime soon.
Snoop Dogg and Dr. Dre: crip walking through censorship and controversy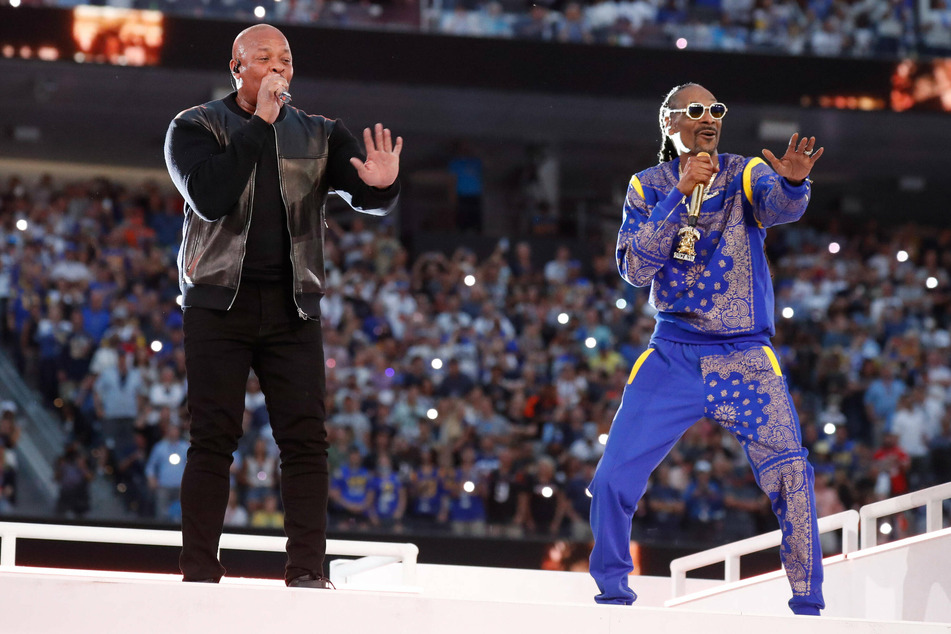 Some would consider Dr. Dre as the godfather of gangster rap.
As a founding member of N.W.A., a group whose biggest hit was F**ck Tha Police back in 1988, a lot of viewers found it hard to digest that he would be headlining the show... including the NFL.
In his 1999 single Still Dre, which he performed at the show, Dre lets us know clearly that his views haven't changed much when he says, "still not loving police."
The NFL reportedly had a major problem with these lyrics, or anything that could be seen as pushing an anti-police sentiment, and demanded that Dre substitute the lyrics with something more... family friendly. It was an ugly back and forth that the rapper described left him feeling, "disgustingly censored."
But when the big day came, Dre proceeded to rap the lyrics anyway, emphasizing the line about police.
Snoop Dogg, who also came out of the early days of gangster rap and was one of the first rappers Dre discovered, has also met a bit of controversy.
Just days before the show, an unidentified woman filed a lawsuit claiming Snoop sexually assaulted her back in 2013.
There was also a boycott by Suffolk County Police Benevolent Association, a police group from Long Island who penned legal letters to the NFL to have Snoop removed from the show. Their reason was that the song Police contains anti-police lyrics, even though they are sung by J5 Slap, who appeared on the track with Snoop.
The NFL also apparently took issue with Snoop's blue and yellow outfit, which showed his affiliation with the Rolling 20s Crips and his dance, the crip walk.
Mary J., special guests and celebrity reactions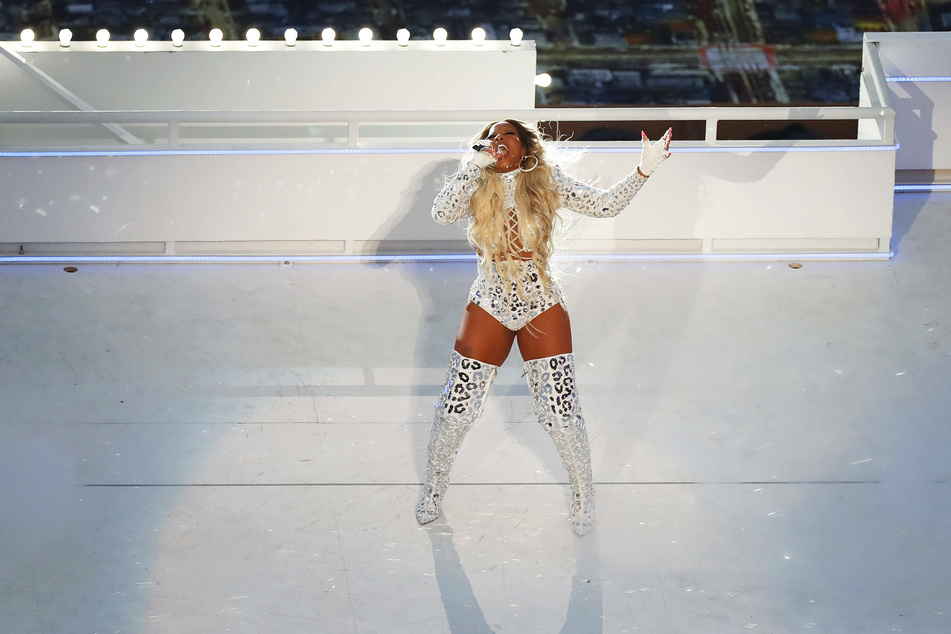 Mary J. Blige undeniably stole the show. Her outfit was something out of this world, the choreography of her set was beyond impressive, and her voice shined like never before.
As the only female and non-rapper on the stage, she proved, along with her new album that recently released, that she is the original queen of R&B.
The show even had a few surprise guests – 50 Cent, who was discovered by Eminem, came from out of nowhere, hanging upside down while rapping his hit In Da Club.
Anderson .Paak, Dr. Dre's most recent discovered talent, was seen playing drums during Eminem's performance of Lose Yourself.
There was also no shortage of celebrity faces in the crowd, and they all seemed to swoon over the show.
Justin Beiber was seen rapping joyfully along to Eminem's Lose yourself, and the video of LeBron James bugging out when 50 came appeared is priceless. James later tweeted it was, "THE GREATEST HALFTIME SHOW IVE EVER SEEN!!!"
Ben Aflack and J.Lo also attended, with the singer seen vibing to Kendrick's set.
And it wouldn't be an event without Kanye, who took time from his Instagram to attend, and was seen rocking out the moment Dre hit the stage. Guess you could say game recognizes game.
Lamar takes a stand, Eminem takes a knee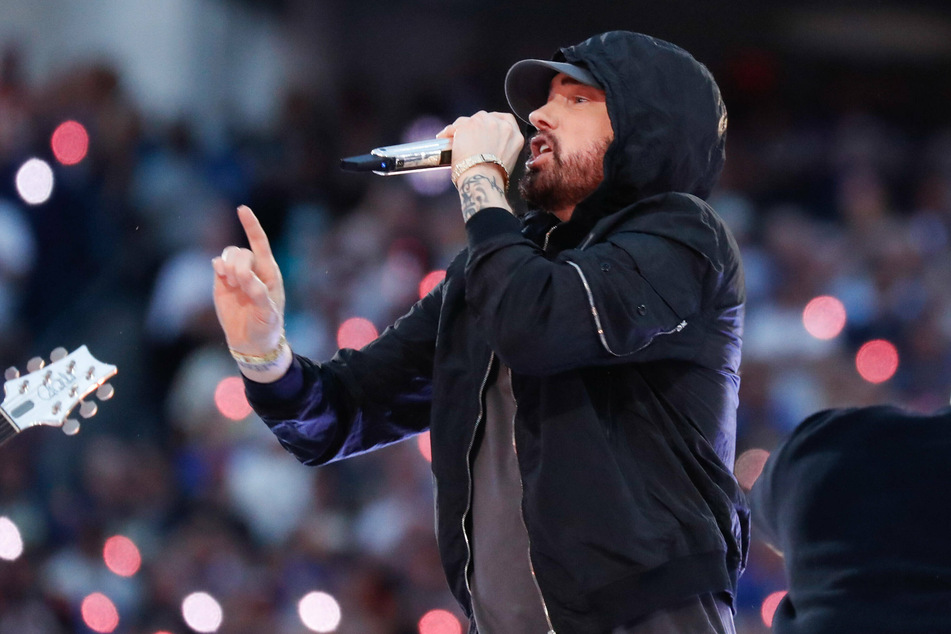 Kendrick Lamar, who has been known to rap about tough subjects such as racial issues in America and police brutality, played his song Alright from his 2015 record To Pimp A Butterfly.
Similar to Dre's lyric issues, the line, "we hate po-po / wanna kill us dead in the street for sure," was met with scrutiny by the NFL. Unlike Dre though, Lamar didn't sing the lyric, but still managed to give one hell of a performance.
Eminem, on the other hand, whose name over the years has become synonymous with words like controversy, took a knee at the end of his epic performance of Lose Yourself.
The move was a tribute to Colin Kaepernick, who did the same thing back in 2016 as a protest against police brutality. That incident with Kaepernick led to the downfall of his football career and started something of a culture war among NFL fans and viewers.
The NFL has since said that it knew all about what Eminem was planning – although whether it was OK with it is another matter. Either way, it was the closest thing to a Slim Shady moment we've seen in quite a long time.
Overall, each artist delivered such memorable performances that it's hard not to argue this was one of the greatest Super Bowl halftime show of all time.
Cover photo: IMAGO / UPI Photo