Pipes, parties, and partaking: How the NYC St. Patrick's Day Parade made its big comeback
New York, New York - The New York City St. Patrick's Day Parade is finally back, and TAG24 hit the streets in search of green beer, a pot of gold, and some of that Irish good luck.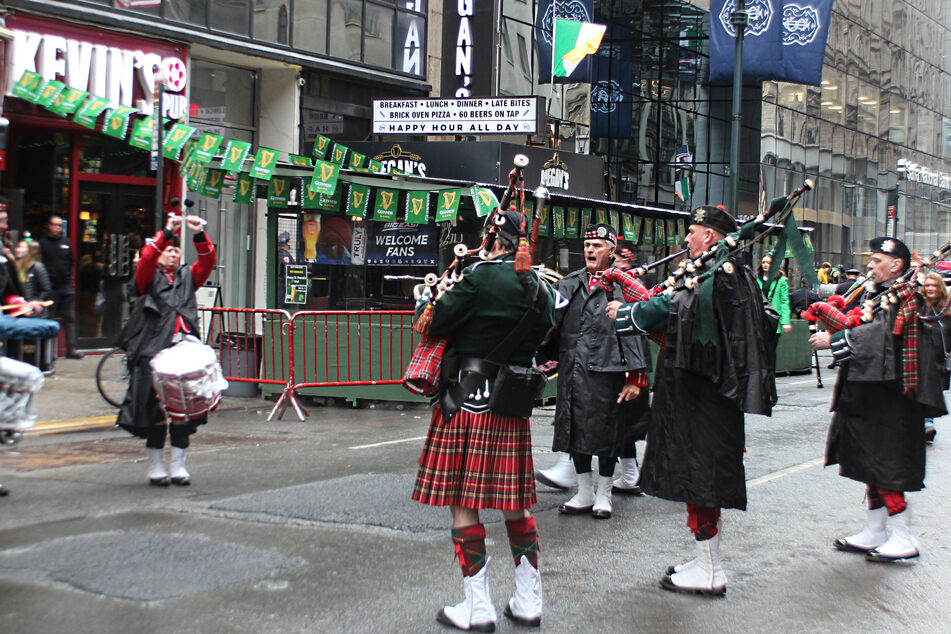 It was a rainy, gloomy day as I trekked from dirty Jersey to New York City on Thursday. The rain was just light enough to only be annoying if you were out in it for too long, but enough to leave the city draped in a dense fog that kept you from seeing the tops of tall buildings.
On any other day the weather would have kept most people at home, but a bit of rain has never stopped the Irish. And after a two-year hiatus due to the pandemic, the city was clearly ready to get its green on.
New Yorkers came out in their droves, excited to party in the streets again, à la pre-Covid days. People donned white and green face paint and clothes, carrying cups of liquid that would usually be illegal to sip on in public, singing and dancing like there was no tomorrow.
St. Patrick's Day celebrates the life of Saint Patrick, who lived in the fifth century and is credited for bringing Christianity to Ireland. The Irish have observed the holiday religiously for over 1,000 years, but its popularity has spread worldwide.
New York City's first official St. Patrick's Day Parade took place in 1848, and is the world's oldest civilian parade. So when March 17 comes around, you can always expect it to be a big deal in NYC. With such a thriving Irish population, finding a bit of culture or a good pub only takes a bit of exploring.
For me, the adventure started at 44th Street, watching the American Highland Pipe Band play bagpipes and a thundering bass drum that led me towards the parade like a siren song.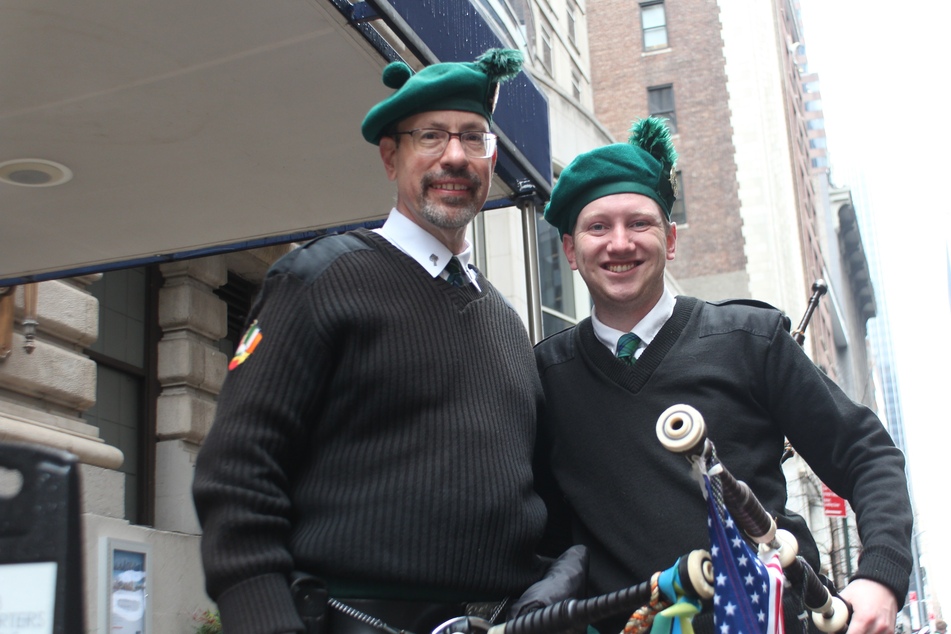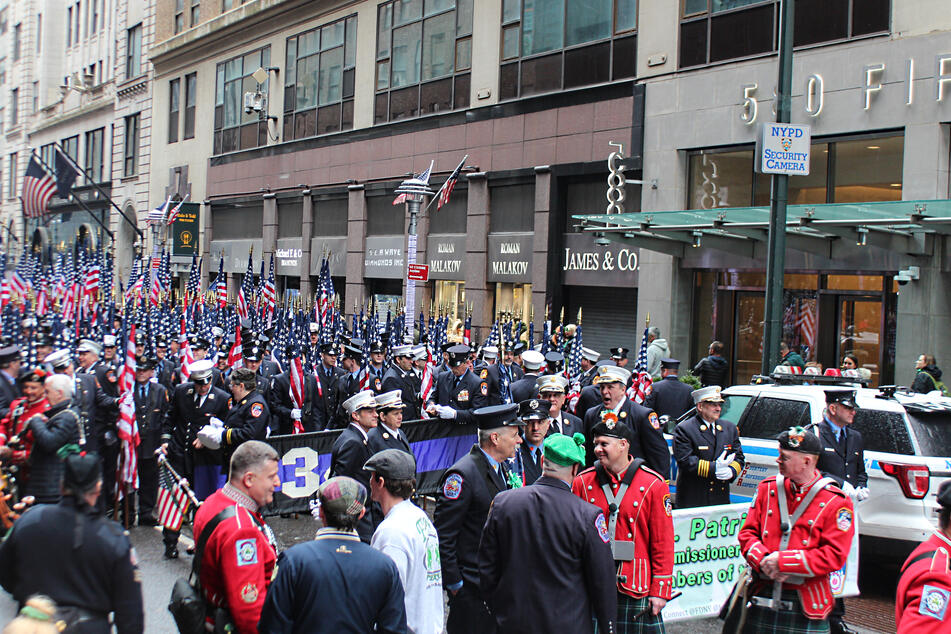 Everyone is Irish on St. Paddy's Day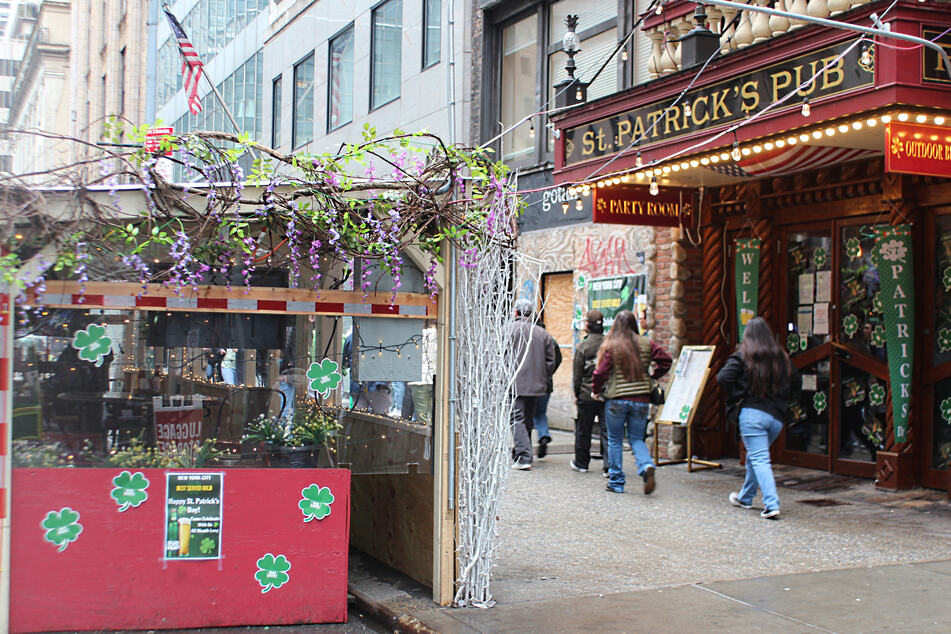 Above everything, March 17 is seen as a day to eat, drink, and be merry, no matter who you are, or where you come from.
It feels as though everyone is nicer because you would have to be crazy to be sad on St. Patrick's Day.
I stumbled upon St. Pat's Bar & Grill on 46th Street, which had an Irish breakfast roll that was unforgettable.
I met Donny, who sat at the bar decked in green from head to toe. Clearly blissful and tipsy before noon, he told me all about how his parents emigrated to NYC from Ireland shortly before he was born, and how the parade was everything to him.
"This is the closest thing to visiting my family in Ireland," he said, with a subtle but distinct accent. "After two years of staying home and masks, not being able to travel, I feel like I need this. I feel like New York needs it, too."
He eventually pointed out that I wasn't wearing any green. It was like the adult version of getting pinched for it in grade school, though mercifully he kept his hands to himself.
"It's all good, friend. Like they say, everyone is Irish on St. Paddy's day!" he quipped with a laugh.
It was clear that I needed to lift my Irish Spirit, so I swung by one of those lame tourist shops and bought a "I Shamrock NYC!" shirt.
Looking dorky, but feeling lucky, I headed over to Fifth Ave., which was blocked off from 42nd to 80th Street. The parade began as marching bands, local Irish associations, and various other groups headed out on the mile and a half hike.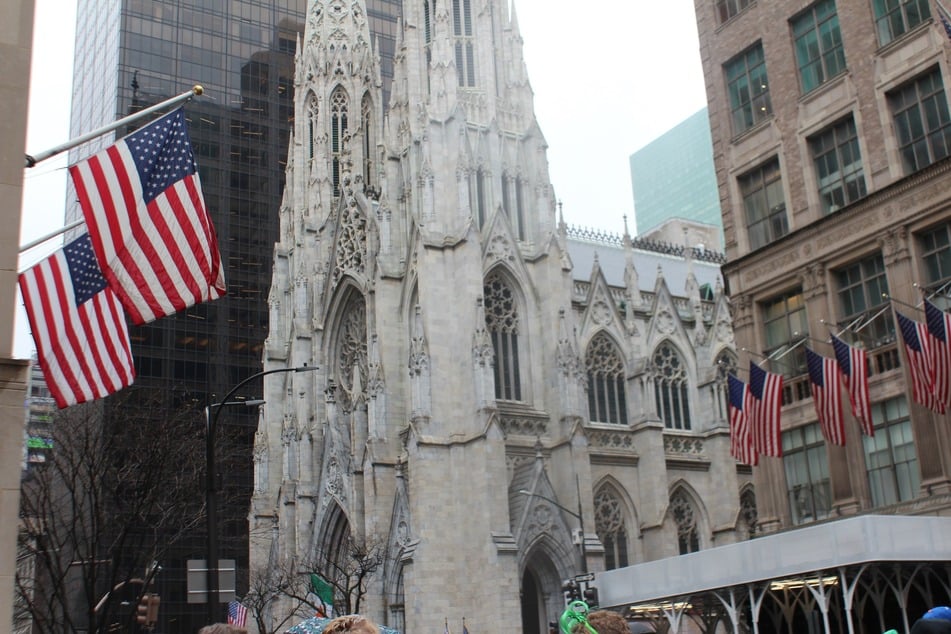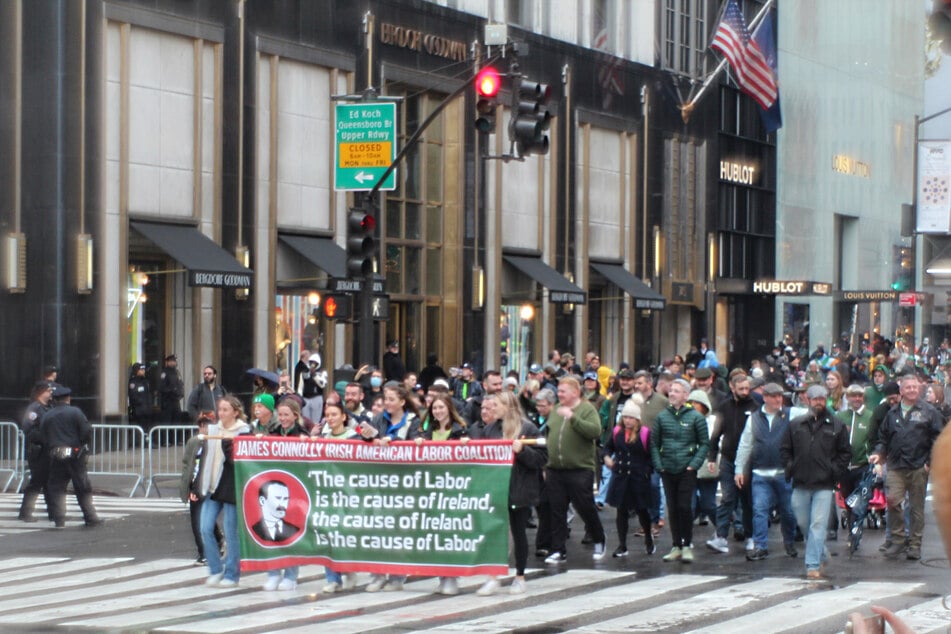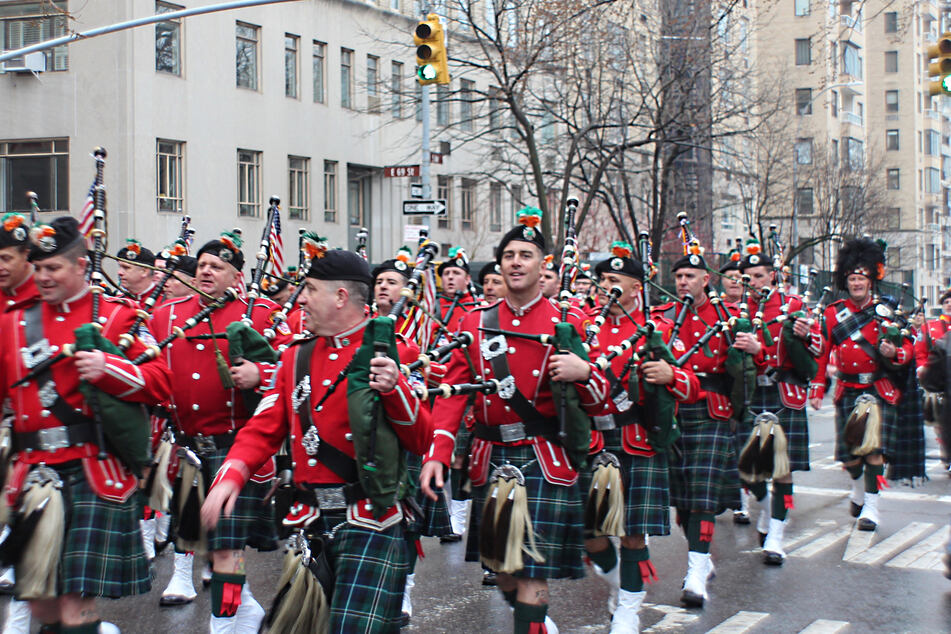 New York feels one step closer to normalcy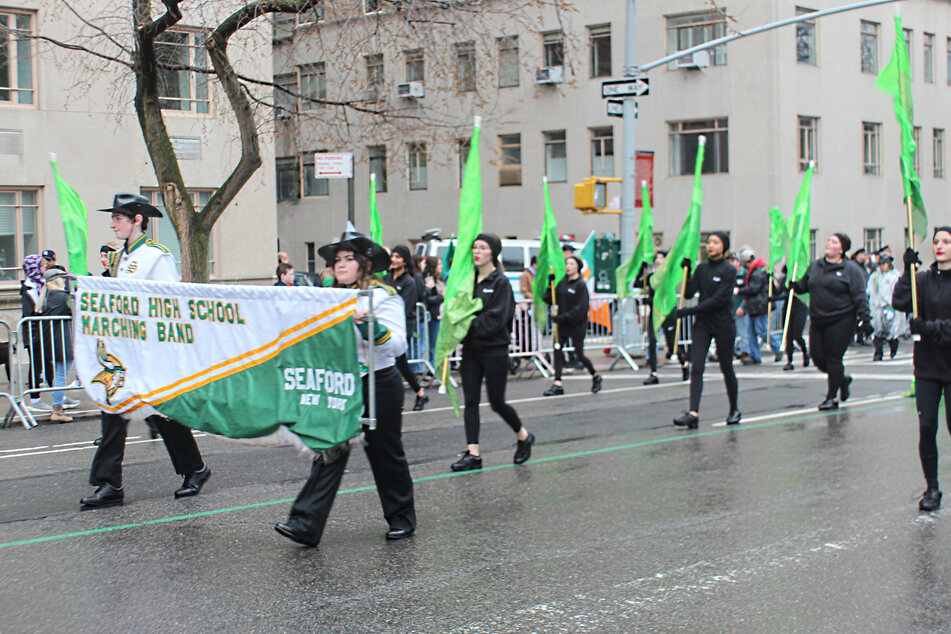 The music was loud and the energy high, as thousands of people lined the street, cheering on the participants.
There were tons of groups adorning large banners to identify who they were and what they were about. Local police, fire department, and military personnel also marched, garnering support from the masses.
I followed the parade from beginning to end, and back again, admiring all the fun and camaraderie that I forgot New Yorkers possessed.
While the pandemic is far from over, it was nice to see less masks and more interactions. Local businesses appeared to be thriving, especially those Irish owned, and people seemed like they were genuinely having fun for the first time in what feels like forever.
"The city feels like it's actually normal again, ya know?" Stacy L. of Staten Island told me. "I've been coming out here with my family every year since I was younger. And now that I have children of my own, it's become a thing of ours. So, the last two years were hard."
This year's parade seems to represent something more than just celebrating an Irish holiday, it's also bringing New York one step closer to where it once was.
"It represents a return to normalcy following the Covid-19 pandemic," Lt. Col. Shawn Tabankin told NBC New York. "Many of the soldiers marching have been on the front lines of the Covid response mission and this parade will mark the point where we transition from our state mission back to our federal one as we prepare to deploy."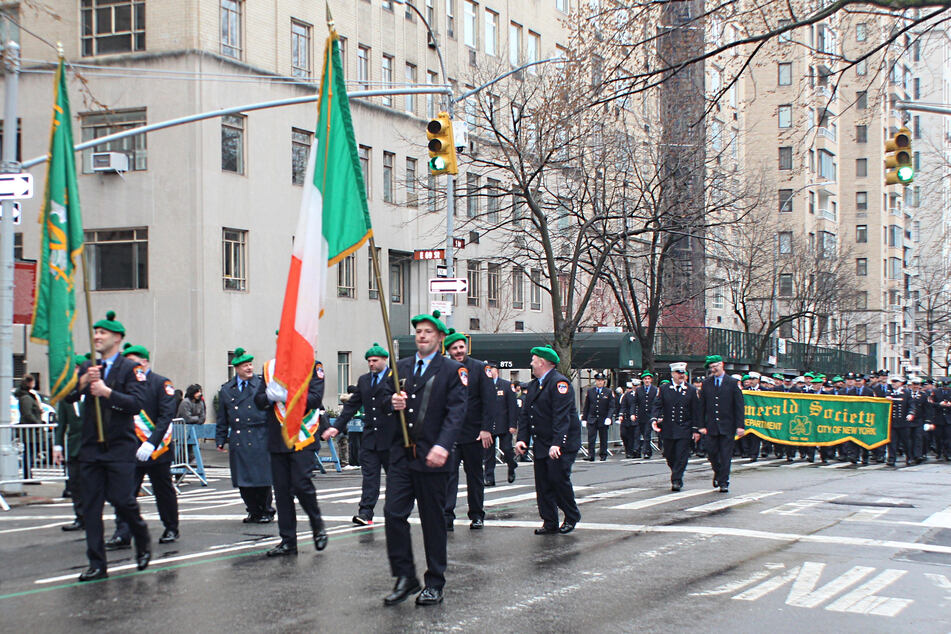 Hopefully, the pandemic will continue to phase out, and next year's parade can be the biggest yet.
Cover photo: Rey Harris