Queen Elizabeth gets a special call from Meghan... and Archie!
London, UK - Meghan Markle couldn't attend Prince Phillip's funeral, but she and son Archie were able to privately call the Queen and offer their condolences from California.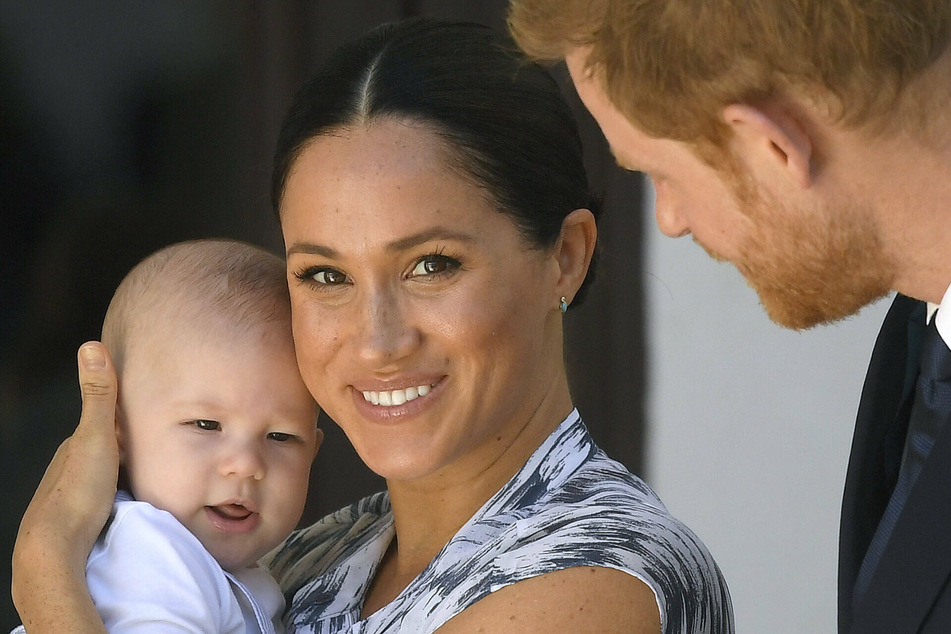 According to People magazine, even though Meghan Markle wasn't medically cleared to travel to the funeral of Prince Phillip last week due to late pregnancy, she and son Archie were able to have a video call with the Queen to offer their condolences prior to the funeral.
It's not likely Archie contributed much to the conversation, as he is just 23 months old, but a wreath from the couple along with a handwritten note from Meghan were present at the funeral service.
In a hilarious YouTube video last month, Prince Harry told talkshow host James Corden that his royal grandparents were comfortable doing Zoom calls. However, the late Prince Phillip was used to hanging up a corded phone, and simply slammed the laptop shut when the call was over.
During his time with Corden, Prince Harry showed off his trained physique in a military-grade obstacle course, blowing away fans by using just his arms to climb a thirty-foot rope.
Harry also shared during the interview that the Queen sent her great-grandson Archie a waffle maker for Christmas because the toddler wakes up every morning and asks for a "Waffo".
Harry has since flown home to California to be with his heavily pregnant wife. He likely won't meet up with his family in the U.K. again until July, when he and his brother, Prince William, will attend a special ceremony to honor their late mother, Princess Diana.
Cover photo: IMAGO / i Images