Prince Harry and Meghan Markle kick off their podcast with special episode
Los Angeles, California - Prince Harry and Meghan Markle have released their first podcast through their multi-year deal with Spotify, kicking it off with a first episode featuring reflections on the 2020 pandemic.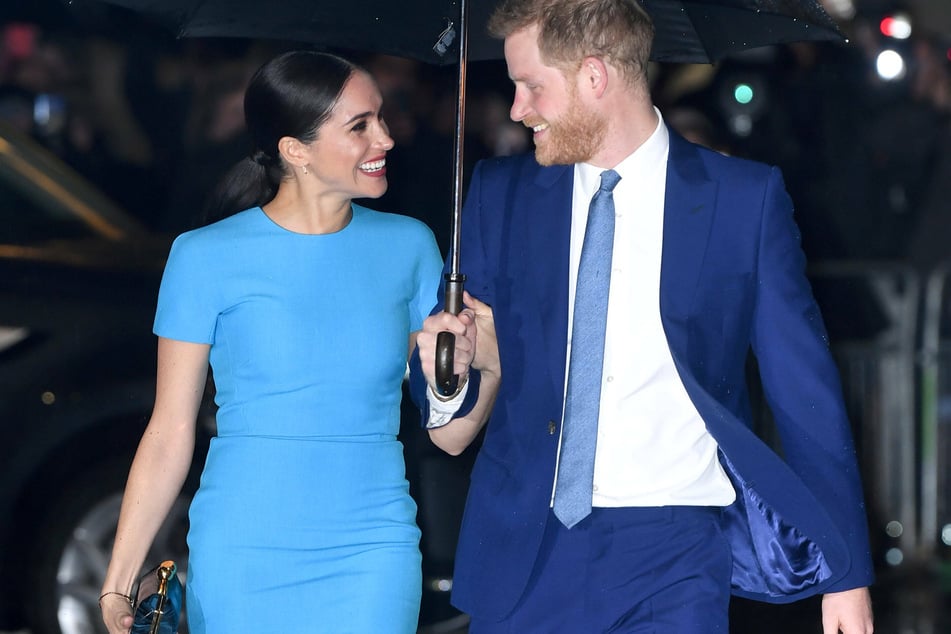 "It's been a year, and we really we want to honor the compassion and kindness that has helped so many people get through it," Harry said at the start of the 34-minute episode.
"And, at the same time, to honor those who've experienced uncertainty and unthinkable loss," Meghan added.

Various celebrities and artists appeared on the podcast debut to reflect on the events of this year, including the 73-year-old singer Elton John, tennis player Naomi Osaka, who won this year's US Open, and actor James Corden.
The couple's 1-year-old baby boy Archie Harrison ended up stealing the show with an unexpected appearance at the end. When his mother asked him, "Archie, is it fun?" Archie responded by repeating the word "fun" and adding a heartwarming "Happy New Year!"
Complete season will be available on Spotify
After stepping down from their royal duties in March and purchasing their $14 million mansion in California, the two had signed a lucrative deal with Spotify to produce a podcast for the streaming platform, as they revealed earlier in December in a brief teaser.
The entire season will be made available in 2021.
Harry also emphasized the lessons of the past 12 months, saying, "As we come to the end of this year and look to the future, let's hold onto the lessons we've learned about how important it is to take care of one another, and how meaningful our connections are, even when they're physically impossible."

Cover photo: imago images / PA Images