Queen Elizabeth II laid to rest as Britain says its final farewell
London, UK - Britain said thank you and goodbye to its Queen as she was laid to rest after a 70-year reign that helped define the nation.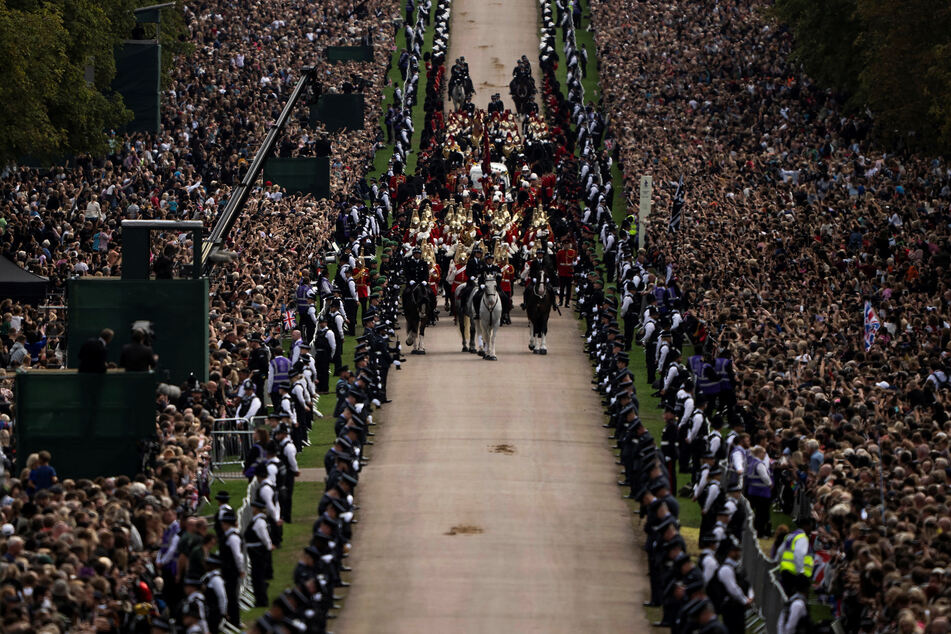 During a day full of ritual and ceremony, the royal family's grief was palpable at times, with King Charles III looking emotional and close to tears at the state funeral.
Meghan Markle, the Duchess of Sussex, was also seen crying on her return to Britain with Prince Harry.

The royal family have been consoled by the support and love they have received from a good portion of the public, including the tens of thousands who turned out to watch the late monarch's funeral procession make its slow journey through the capital and on to Windsor Castle for the committal service.
The state hearse arrived strewn with flowers and with the cheers and applause of mourners ringing in the air, and waiting were three companions who knew the Queen well but would never speak of their friendship.
Her beloved corgis Muick and Sandy were taken to watch the procession on its way to St George's Chapel for the committal, and nearby her fell pony Emma was walked from the royal mews to see its owner pass.
The Queen was finally laid to rest with her husband the Duke of Edinburgh in the King George VI Memorial Chapel at St George's during a private evening burial service attended just by close family.
Queen commended for touching "multitude of lives"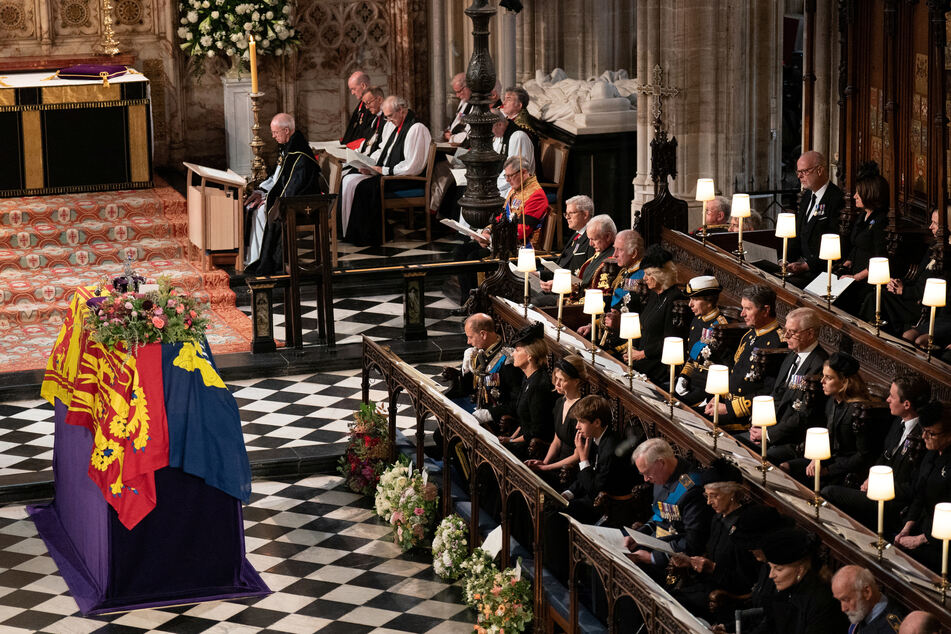 The simple committal service at St George's Chapel contrasted with the earlier state funeral, attended by dignitaries including hundreds of heads of state, while a London full of mourners called for the largest policing operation undertaken by the Metropolitan Police.
Among the 2,000-strong congregation at the abbey were world leaders including US President Joe Biden, foreign royalty, and leading figures from UK life.
During his sermon, Justin Welby, the Archbishop of Canterbury, told the congregation the outpouring of emotion for the Queen "arises from her abundant life and loving service, now gone from us".
Welby described the Queen as having touched "a multitude of lives" and being a "joyful" figure for many.
He told mourners: "People of loving service are rare in any walk of life. Leaders of loving service are still rarer. "But in all cases those who serve will be loved and remembered when those who cling to power and privileges are forgotten.
"The grief of this day, felt not only by the late Queen's family, but all round the nation, Commonwealth, and world, arises from her abundant life and loving service, now gone from us.
"She was joyful, present to so many, touching a multitude of lives."
Welby, standing in the church where kings and queens have been crowned since 1066, also said that the Queen had declared on her 21st birthday "that her whole life would be dedicated to serving the nation and Commonwealth".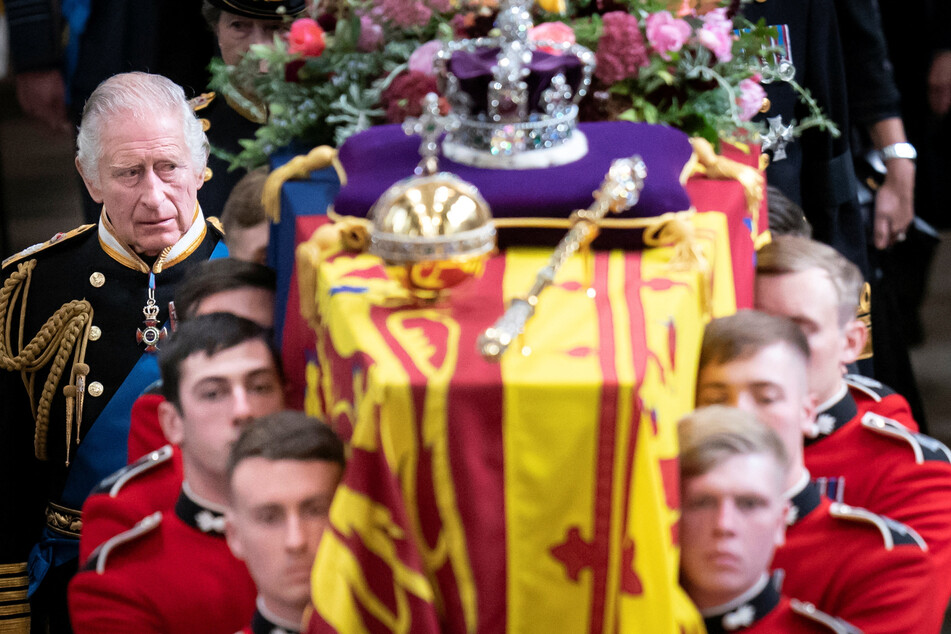 He added: "Rarely has such a promise been so well kept. Few leaders receive the outpouring of love we have seen."
Cover photo: via REUTERS