The Bachelorette: Katie Thurston has her eye on a fine feline in the season premiere
Santa Ana Pueblo, New Mexico – Things are off to a hot start on The Bachelorette as the men aimed to make memorable first impressions by applauding her sex-positive ways and showing off their senses of humor one cat pun at a time.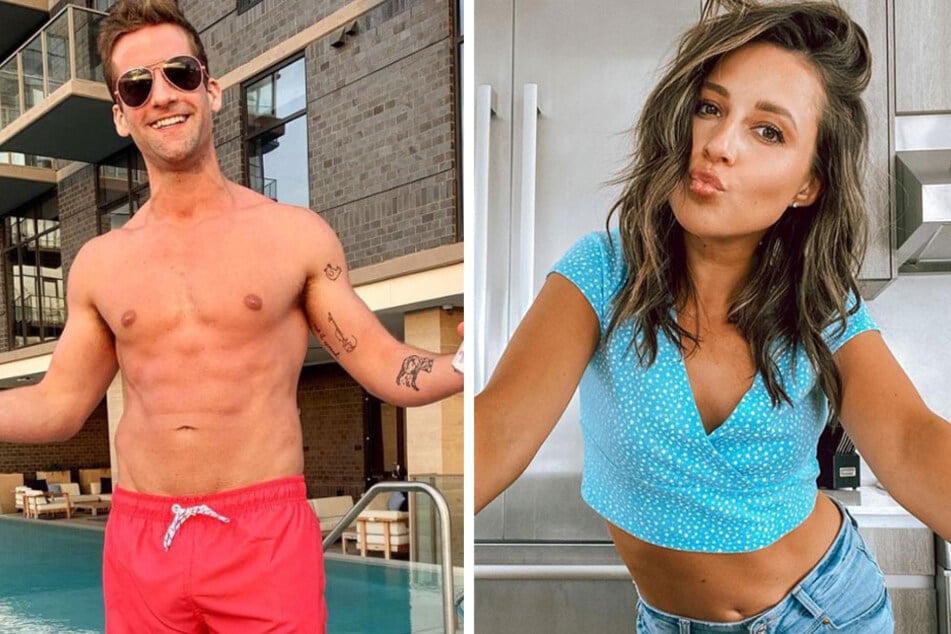 Those who did the research on the newest Bachelorette Katie Thurston (30) before meeting her became the early front-runners of the season premiere, with one man pawing his way to the head of the pack from the jump.
It's hard to believe that someone who was wearing a cat costume for the majority of the episode made one of the strongest first impressions on Katie, but that's exactly what happened.
From the second he arrived at the Hyatt Regency Tamaya Resort and Spa, Connor Brennan (29) was decked out in a cat costume with whiskers painted on his face and furry paw-like gloves to tie It all together.
This cringeworthy moment was actually really effective, and Katie was swooning over his immense efforts.
As it turns out, the new Bachelorette is a self-proclaimed crazy cat lady who loves an outgoing man who has jokes, and that's exactly what Connor brought to the table.
A little laughter goes a long way
During his initial introduction, the eighth grade math teacher from Nashville, Tennessee had Katie in a fit of laughter after using a clever and adorable cat pun, telling Katie he'd love to ask her "meow-t".
As he walked away, Katie fanned her blushing face and admitted to the camera that she was all about it in every way possible.
Although it seemed like a no-brainer that her first impression rose would go to Connor, Katie provided the first plot twist of the season and instead gave it to Gregg Grippo, a 28-year-old from Edison, New Jersey.
The two spent some one-on-one time together prior to her handing out the coveted first impression rose, where Gregg was visibly nervous, which Katie pointed out.
Despite his nerves, Gregg came off as a charming, handsome, and sensitive man, and he gave her a gift that showcased his sentimental nature: a noodle necklace made by his three-year-old niece.
Forever starts and ends here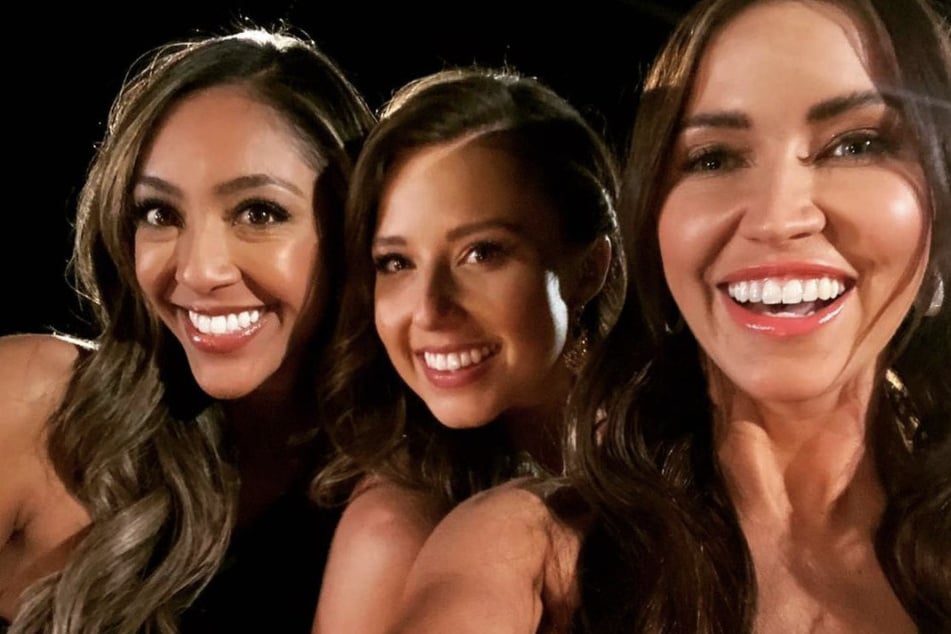 After Katie pulled Gregg aside to give him the rose, she told him, "I do feel there's something there, and once we can get past those nerves, I think there's a great guy under there."
She hoped the rose would give him some validation and help him feel more settled and secure with his place amongst the other men.
Even though he didn't get the first impression rose, Connor did get one at the ceremony, where Katie told him even though he looked "ridiculous" in his cat costume, she still thought he was cute and admitted her keen interest in him.
Season 17 of the Bachelorette is the first season in the franchise's history that isn't hosted by Chris Harrison due to his controversial defense of a former contestant's racially insensitive past.
This season, two former Bachelor contestants and leads, Kaitlyn Bristowe (35) and Tayshia Adams (30) are filling Harrison's role as co-hosts.

The two female hosts know exactly what Katie is feeling because they've walked in her shoes. Because of that, they'll be able to give her the advice and support that hardly anyone else could.
Eight men were sent home by the conclusion of the ceremony, with 22 moving forward to the next step of the journey to winning Katie's heart.
Cover photo: Collage: Screenshot/Instagram/connorfalcon/thekatiethurston