Bachelor in Paradise: failed engagements and cringe flings come to light in part two of the season 8 finale
Sayulita, Mexico - Part two of Bachelor in Paradise's season 8 finale saw emotional proposals take place, former flames reunite, and a tea-spilling session from two of the franchise's most despised contestants yet.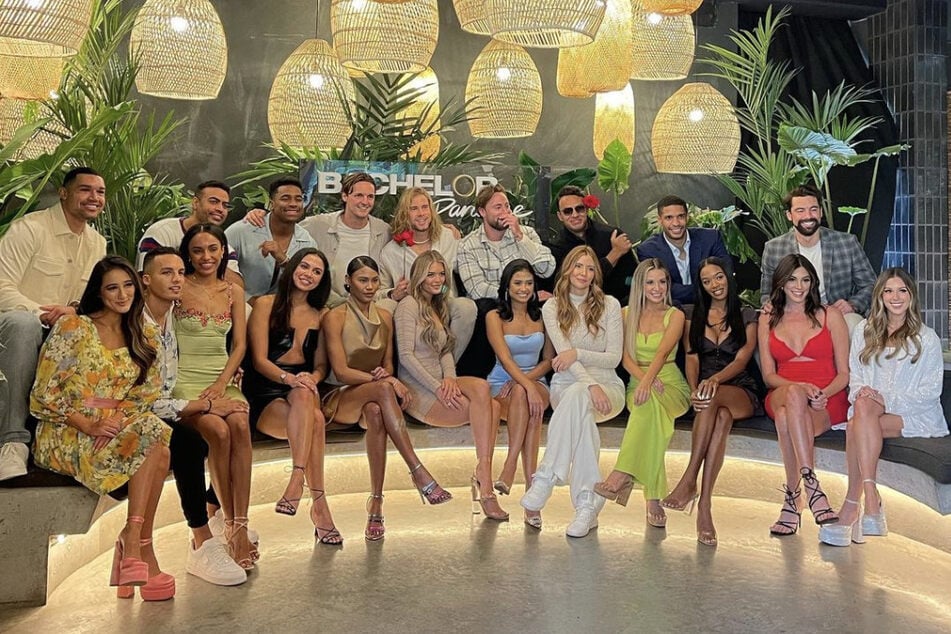 Warning: spoilers ahead!
As Taylor Swift once nobly said, "baby, let the games begin," and did that they did on Tuesday night's "live" finale, where the cast of BIP's eighth season joined host Jesse Palmer to recap all the drama, and to address the Greg Grippo-sized elephant in the room.
But before Bachelor Nation found out what happened with the final two couples – Victoria Fuller and Johnny DePhillipo, and Serene Russell and Brandon Jones – viewers got up to speed with Paradise's previously departed ones.
The oddball pair of former Paradise flames Jill Chin and Jacob Rapini reunited at the previously taped finale event before season 8's most dramatic couple AKA Genevieve Parisi and Aaron Clancy showed off their individual growth since parting ways on part one of the finale.
Tyler Norris dropped a major bomb on everyone by revealing that he and Brittany Galvin, who left Paradise together to see what life in the real world would be like as BF and GF, were no longer together.
Why? Because apparently, Brittany decided the best way to breakup with Tyler was to leave the country, and FaceTime him to end things on the same day he was broken up with by Rachel Recchia on season 19 of The Bachelorette.
Since Eliza Isichei and Rodney Mathews didn't end up rekindling their romance after the show, we must ask once again: why is Rodney not The Bachelor?
Then, it was time to check in on Victoria and Johnny's last day in Paradise, AKA one of the hardest proposals to watch for one glaringly obvious reason.
Bachelor in Paradise checks in with Johnny DePhillipo, Victoria Fuller, and Greg Grippo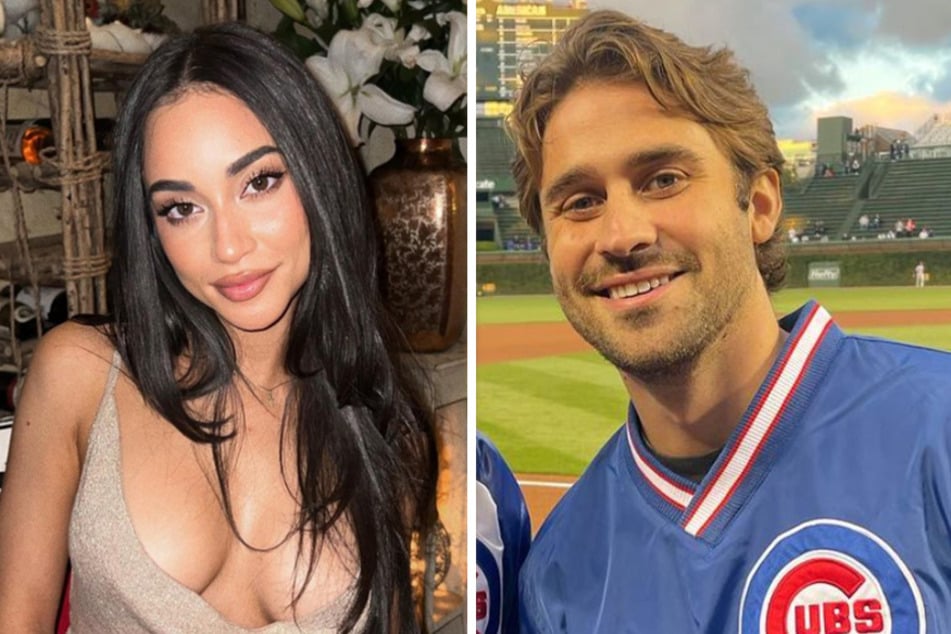 As anyone who has tuned into the Bachelor in Paradise rumor mill knows, Johnny and Victoria are no longer together. On part two of the finale, Jesse brought Johnny out on stage to address the Greg Grippo tea.
According to Johnny, one month after leaving Paradise engaged, he started feeling as if he wasn't "good enough for her." Though he wanted to trust her, he struggled to, and it led to them going their separate ways.
To no surprise, Victoria had a far different version of events that included throwing shade on Johnny's name by accusing him of calling her words unknown due to ABC's excessive bleeping.
Clearly, Johnny disagreed with her side of the story, the one he believes she conceived to fit the narrative she'd like to be true. Despite the confusion over the timeline of when Victoria and Johnny really called it quits, she swore she didn't cheat on Johnny with Greg. If we're being honest, it's extremely difficult to believe that's true.
Especially considering she and Greg – who are officially dating, by the way – went to Rome after filming wrapped for a bougie, boozy beverage and even got matching "ciao" tattoos while there, which they both showed off once Greg joined his gaslighting girl on stage at the finale event.
With that noise moderately wrapped up, it was time to see just how beautifully emotional Brandon and Serene's proposal went, and whether they're still together – and potentially married – in the now.
Bachelor in Paradise's cutest couple stuns at the finale
In a move that was shocking to no one, Brandon and Serene got engaged on the beaches of Paradise, where host Jesse Palmer surprised them with the opportunity to get married right then and there.
However, they wisely chose to skip the last-minute ceremony for many reasons, such as Brandon's mom having strong opinions against the matter when he called to ask her thoughts.
But the cutest couple in Paradise history seems to be going strong to this day, and Brandon's just as emotional as ever. But honestly, it's a look more men should try on for size.
Just like that, season 8 of Bachelor in Paradise is a wrap! We'll see you when Zach Shallcross' season of The Bachelor airs on January 23 on ABC.
Cover photo: Collage: Screenshot/Instagram/vlfuller & greggrippo