Squid Game set to become Netflix's most popular show ever
Los Gatos, California - Straddling the line between twisted and fascinating, Squid Game falls just enough on the right side to become a viral sensation.
The Korean drama, which has taken Netflix by storm, follows 456 debt-riddled contestants competing in a series of children's games with the equivalent of about $38 million on the line as a grand prize.
The twist, though, is the brutality, starting with the first game, Red Light Green Light, during which losers are mercilessly gunned down where they stand.
Among the contestants, who are promised death if they refuse to play along, are a North Korean defector, a corrupt financial investor facing embezzlement charges, a terminally ill old man, and an illegal immigrant. Each is referred to almost exclusively by their number.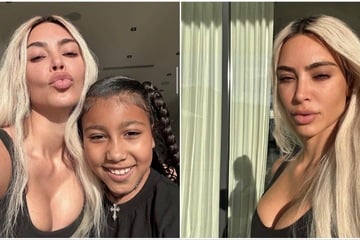 It's not the first project to turn games lethal, certainly — Jennifer Lawrence and Josh Hutcherson fought for their lives, literally, in The Hunger Games less than 10 years ago — but the nine-episode series, which premiered on September 17, has drawn praise for its character development in the middle of the bloodshed, plus a dark humor only befitting of present circumstances.
So many people have tuned in, in fact, that Netflix CEO Ted Sarandos thinks the streaming service will be the real winner at the end of the competition, with Squid Game as its most popular series ever.
"We did not see that coming, in terms of its global popularity," Sarandos said at last week's Vox Media's Code Conference.
Sarandos declined to give any specific metrics on viewership, as is the Netflix way, but said Squid Game is expected to overtake Bridgerton, Shonda Rhimes' smutty regal drama that premiered last year.
According to Netflix, which, again, does not regularly release viewership metrics, 82 million accounts have watched at least two minutes of Bridgerton.
It's unclear how many actually finished.
Now, it may be a new show's turn to overtake the spotlight!
Cover photo: IMAGO/ZUMA Wire