The Bachelorette: Michelle Young shuts down a traitor on the Men Tell All special
Los Angeles, California – No drama was too petty to rehash during The Bachelorette's Men Tell All special.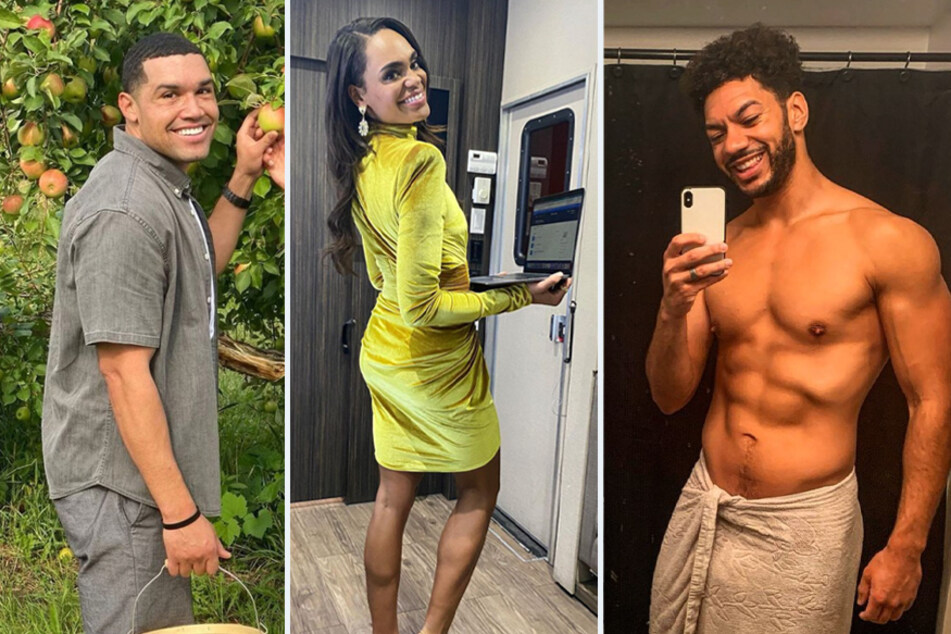 Things got quite out of control during Michelle Young's first reunion with the men from her season ever since she so gracefully walked each of them out, ending their shot at a Bachelorette love story.
Some of the most controversial characters from season 18 made appearances during the special, such as Chris Sutton, Peter Izzo, Martin Gelbspan, Will Urena, and the man Bachelor Nation loves to hate – Jamie Skaar.
Before Jamie had his five extra minutes of fame, Peter and Will were given the floor to address their beef and the whole jacket-in-the-pool thing.
In a defense that seemed to be void of any logic, Peter argued that his actions were justified because he felt misunderstood, and rather than walking away agreeing to disagree, he opted to take action.
This is where things began to emulate the sights and sounds of an episode of The Jerry Springer Show, with Will and Peter competing for who could shout the loudest or scare Rick Leach – who was unluckily seated between the two – the most.
Just when the order was restored to the set and the men regained their composure, it was time to bring The Bachelorette out herself to stir things up yet again.
When the men were asked if any of them had anything they wanted to say to Michelle, Martin took It upon himself to offer up an insincere apology that seemed to be more about his shocking news than an apology at all.
After he was previously accused of having a girlfriend while he was on the show, Martin admits to Michelle that their constant misunderstandings on the show led him into the arms of his "soulmate."
Rehashing the past no matter how cringeworthy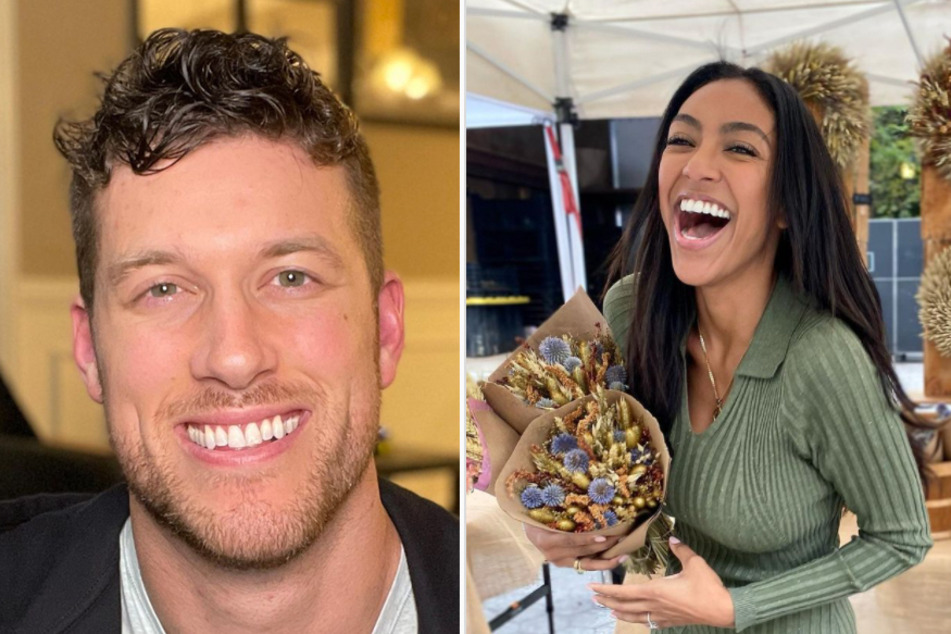 But there was no apology quite as cringe as Jamie's, which didn't even come until he was hounded by several of the guys and Michelle alike, who all collectively called him out for his two-faced ways.
However, the guys seemed genuinely more upset that they were two-timed by Jamie than they were that he threw shade on Michelle's name behind her back.
Despite his best efforts to talk his way out of the hole he dug himself in, the 28-year-old kindly reminded him that "words do matter", to which she rightfully received a standing ovation from the audience.
As rumors have been swirling about co-host and former Bachelorette Tayshia Adams' newly-single relationship status, her hosting counterpart Kaitlyn Bristowe decided to hit her with a bomb of a question right in the middle of the episode.
After she was given the floor to directly address her break-up with Zac Clark, Tayshia said, "I'm heartbroken. We tried really hard, and I still love him very much."
Rather than giving her a moment to collect herself after speaking on a very touchy and emotional subject, producers kept the camera's running and brought up Rodney Mathews for a one-on-one interview.
This was clearly too much for Tayshia to take on directly after just discussing her newly called-off engagement, as she ended up walking off-stage in the middle of their chat with Rodney.
Bachelor Nation was also treated to a sneak peek at Clayton Echard's upcoming season of The Bachelor, showing the former football player telling numerous women he loves them, while also admitting that he got intimate with more than one woman.
Though many have been scratching their heads as to why Clayton landed the lead role over some of this season's favorite's like Olu Inajide or Rodney, the drama-filled season preview might've answered many people's burning casting questions.
The Bachelorette returns with Fantasy Suites on Tuesday, December 14, with the three-hour season finale taking place on December 22.
Cover photo: Collage: Screenshot/Instagram/rodneymathews02 & michelleyoung & jamieskaar24