The Kardashians series premiere boasts déjà vu
Los Angeles, California – The Kardashians are officially back, and the first episode of their new Hulu series was a whirlwind of déjà vu.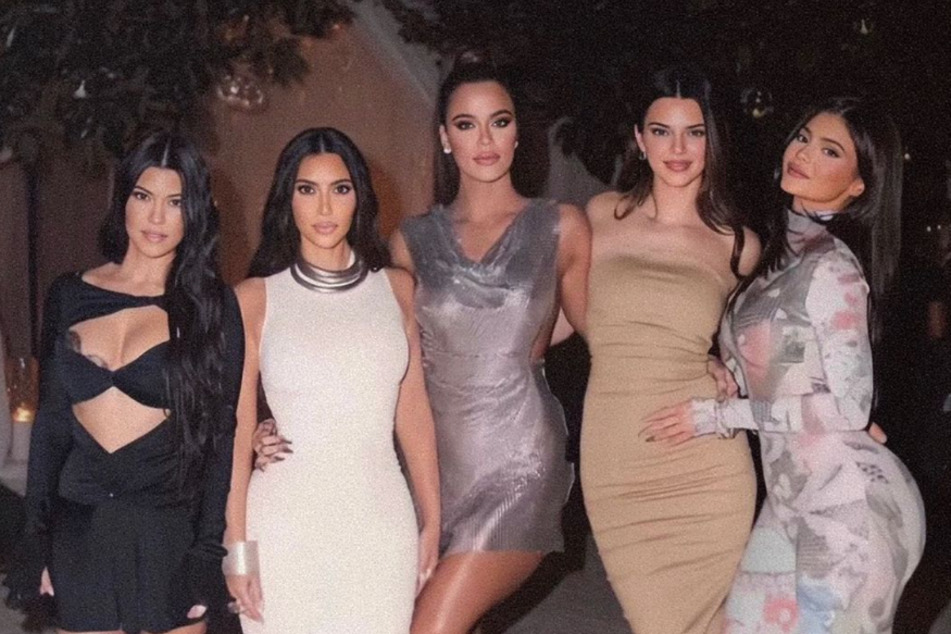 Love, jealousy, rage, and denial are all in the air.
The strangest part about watching the first episode of The Kardashians is partially knowing how matters in their personal lives have imploded before they even occur on the show.
After the premiere, we still don't know the granular details of how Kim Kardashian really linked up with Pete Davidson, what Khloé Kardashian and Tristan Thompson's relationship was like at the time she found out about his baby-making affair, or who was in on Travis Barker's proposal to Kourtney Kardashian.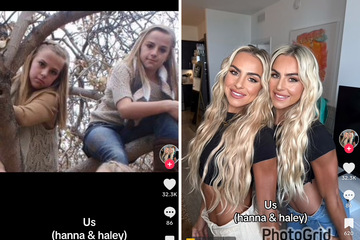 Of course, it wouldn't make sense for producers to give us all the tea in the show's first episode.
But that didn't keep them from dropping bread crumbs and planting Easter eggs, hinting at what's to come.
From Kourt spilling the beans about being the one to make the first move on her now-fiancé, Kim leaning on her estranged ex Kanye "Ye" West amid the possibility of another sex tape, and Tristan trying to convince Khloé that he was a changed man – the foreshadowing was real.
And that's just the tip of the iceberg.
Kim catches wind of a second sex tape in a shocking way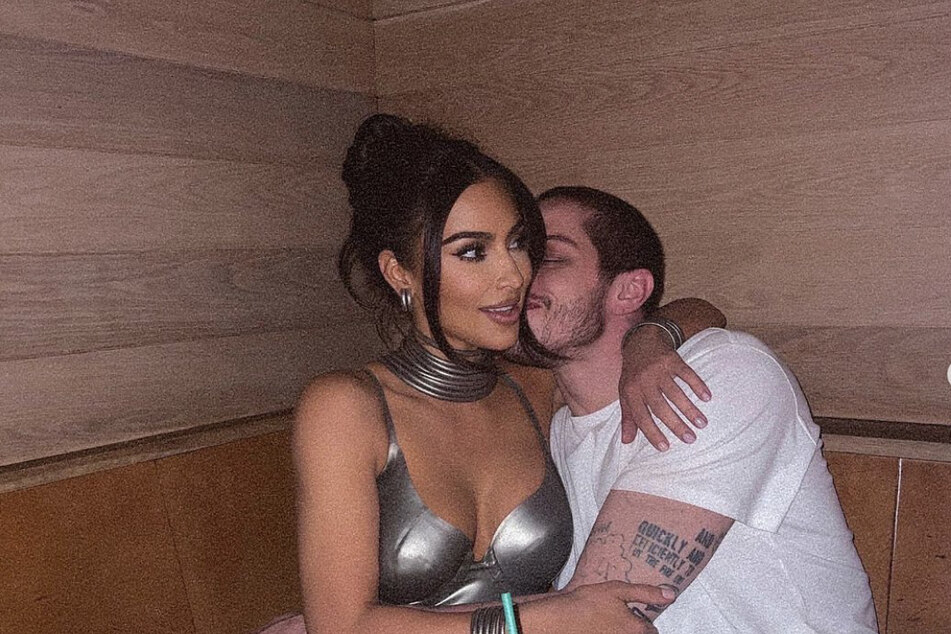 Would it really be a Kardashians premiere without drama from the jump? Of course not!
Within the first few minutes, viewers saw just how Kimmy Cakes found out about an alleged "second act" of her 2003 sex tape with ex-boyfriend Ray J, and it was both cringy and heartbreaking all at once.
Technically, it was her son, Saint, who first found out about the alleged tape while playing Roblox on an iPad. Apparently, the tape had been disguised as a Roblox game, and featured Kim's infamous "cry face".
Thankfully, Saint didn't know how to read at that time, or he'd undoubtedly be traumatized, which Kim clearly – and understandably – was.
But the 41-year-old had other matters that demanded her attention, like the fact she was about to host Saturday Night Live for the first time ever.
Enter Pete Davidson.
OK, the comedian didn't make his grand reality TV debut on The Kardashians premiere, but Kimmy did name-drop her new boo, detailing some SNL advice he dished her way when they first crossed paths at the Met Gala.
The advice? According to Kim, Pete said, "Can you read cue cards? You're good."
Aside from this, it was perplexing to see that of all the people in Kim's life, it was her estranged husband Ye, who she's been declared legally single from, who calmed her nerves the most.
Of course, we have the hindsight to know that Ye's calming nature was short-lived, particularly following Kim's hosting experience at SNL – but that's to be aired out on a later episode.
Kourtney and Khloé get real about romance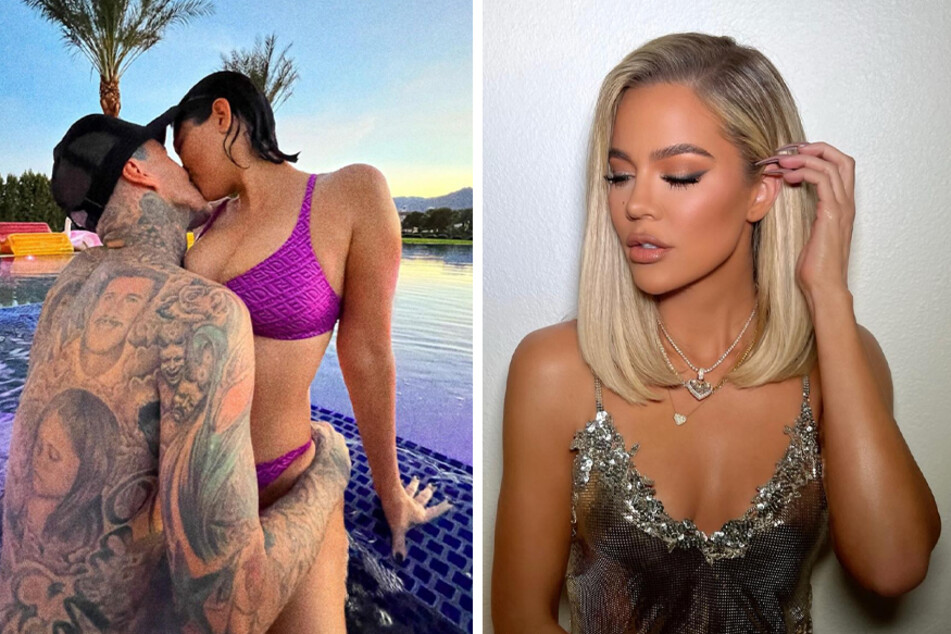 Aside from Kim's sex tape and SNL shenanigans, we found out just how Kourtney and Travis' love affair came to be.
After being friends and close neighbors for roughly eight years, Kourt decided to get her flirt on in texts with her longtime BFF, dropping hints that maybe, just maybe, they could be more.
Apparently, Travis invited her over to watch a movie, yet failed to make a move throughout its entirety, leaving the door wide open for Kourtney to shoot her shot – which she obviously did.
Honestly, after seeing the eldest Kardashian sister perfect her RBF throughout Keeping up with the Kardashians 20-season run, it's a breath of fresh air to see her smile more often than not – and genuinely mean it.
The Kardashian day-ones will be happy to know that the controversial character that is Scott Disick also made an appearance on the premiere.
Though he wasn't invited to the Kardashian-Jenners "kick-off" cookout at Kim's casa on day one of filming, he probably would've hated seeing Kourtney and Travis sucking face a mere 15-feet away from him constantly.
It's not that we were thrilled to see it, either. But again, a happy Kourt is a Kourt we can – and do – subscribe to, so more power to her for finding her joy.
As for Khloé, it was almost unbearable to see her bring Tristan to this very cookout. What's worse was hearing the lies fall out of his mouth in a one-on-one with the youngest Kardashian sister.
It's especially cringe considering the news Khloé will undoubtedly get on a future episode regarding his affair that led to a secret child – one he vehemently denied until a paternity test proved his gaslighting tactics were all noise (per usual).
With the highly-anticipated premiere officially in the books, we can't wait to see more receipts take center stage as the season plays on.
Be sure to check out new episodes of The Kardashians when they drop on Thursdays at midnight EST on Hulu.
Cover photo: Screenshot/Instagram/kimkardashian