Who will be named The Bachelor? Speculation about the show's future lead ramps up
Los Angeles, California – Who will be the next lead of The Bachelor? For now, that answer depends on who you ask.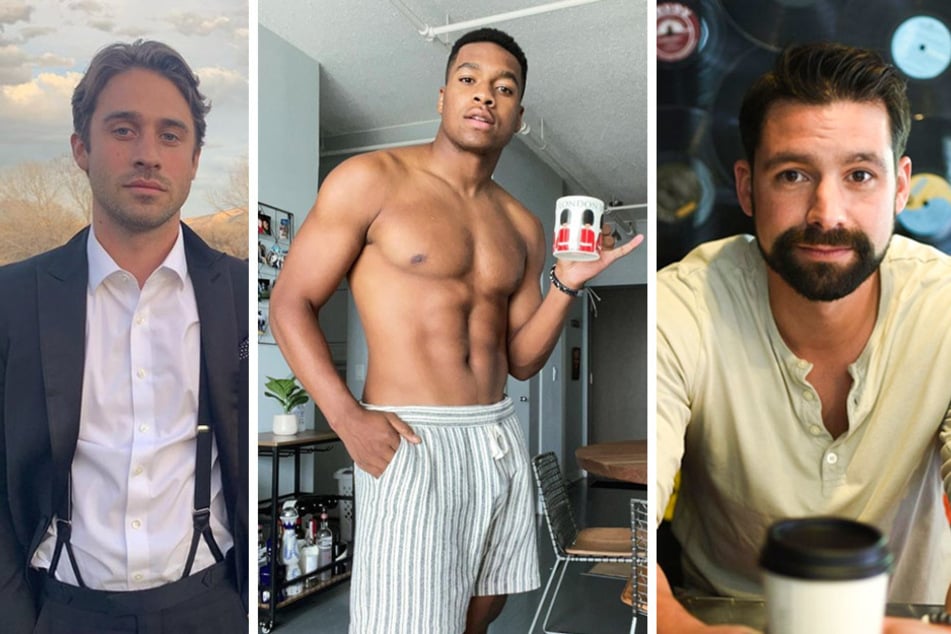 It's been eight months since last season of The Bachelor aired with the snooze fest that was Matt James' season.
With casting for the upcoming season underway and production rumored to begin soon, it's clear that the Bachelor franchise has invested in its new leading man, despite the fact ABC executives have failed to comment on whom it might be.
But lack of confirmation has never stopped Bachelor Nation from tossing around rumors, especially when said rumors stem from relatively reliable reality TV bloggers and podcasters.
So far, TV blogger Reality Steve, show producer Mike Fleiss, and a Bachelor fan blog called The Bach Babes all have made differing projections about who The Bachelor's next leading man is.
The Bachelor franchise made a bold move after the fallout following Matt James' season by choosing to air two back-to-back seasons of The Bachelorette and one season of Bachelor in Paradise before shooting another male-lead season.
Since ABC and The Bachelor producers have yet to confirm who the next main man is, all fans have to cling to are rumors that indicate it'll be Gregg Grippo, Michael Allio, or a contestant from Michelle Young's upcoming season of The Bachelorette, which airs in October.
But where did these rumors stem from, and which is most likely to be true?
A gaslighter and single dad's shot at revenge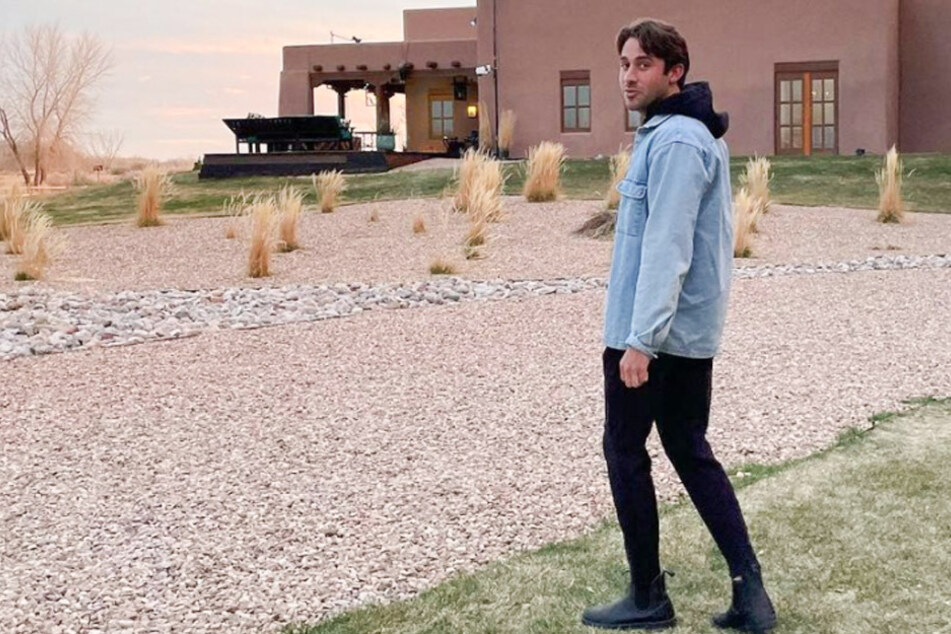 Rumors that Grippo, the infamous gaslighter from Katie Thurston's season, might be the next Bachelor started flooding the internet soon after Thurston's season wrapped in August.
Reality Steve all but confirmed this as true on August 19, tweeting, "Been told it's going to be Greg. Obviously it's never 'official' until ABC announces it (whenever that may be), but at this point I would be very surprised if it's not him."
Bachelor Nation has been divided on how to feel about Grippo since his dramatic departure from the show, but Reality Steve pointed out that his controversial ways could be the exact reason he might have been cast as the new lead.
In a follow-up tweet, Steve wrote, "He's a polarizing figure that will have people talking, which is what they want. But by all accounts and everything I'm being told, he's your next Bachelor."
Seven days prior to Reality Steve's prediction, Bachelor Nation's Instagram account posted a casting call noting that producers were searching for single mothers and divorcees for the upcoming season.
Given how intolerant Grippo was to Thurston's attention being given to any living, breathing thing other than him, it's hard to believe that a suitor search for the New Jersey actor would involve single parents, whose number one priority is most often their children – not a stranger they met on a reality TV dating show.
Though The Bachelor's highly-specific casting call seemed to preemptively rule out the potential for Grippo, it made a strong argument for single dad Michael Allio being named the new lead.
Out with the old, in with the new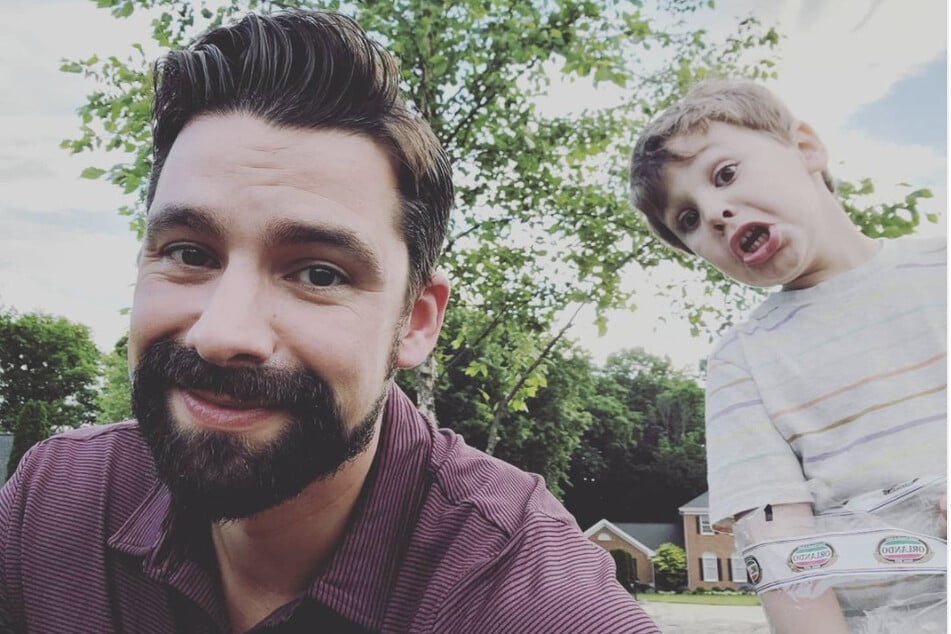 Though Allio left The Bachelorette early after a heartbreaking phone call with his son, he was still trying to shoot his shot with The Bachelorette from the sidelines – possibly hinting that he is still down for the franchise despite his untimely departure.
After Bachelor Nation's casting call, fans were quick to toss Allio's name into the Bachelor rumor mill.
"If this doesn't scream Michael A is the next Bachelor I don't know what does," one fan commented. Another wrote, "Tell us Michael A is the bachelor without telling us."
Despite the fact it seems like a tailor-made setup for Allio, some fans were holding out hope that the lead would be Andrew Spencer – also from Katie's season – even though there haven't been any solid indicators pointing his way.
Bachelor Nation absolutely adores Spencer, so making him the show's next Bachelor would make sense from a "giving the fans what they want" perspective. But that pivot might be a bit too seamless for a show that feeds on chaos.
The latest word on the street is that the next man on the quest for love will be from Michelle Young's upcoming season of The Bachelorette.
Is this a risky move to make? Absolutely. Bringing someone on as a show lead without knowing how your fan base will react to them is not something The Bachelor franchise often does, if ever.
Yet on Thursday, The Bach Babes – a blog about all things Bachelor Nation – tweeted, "Apparently someone heard from a credible source that the next Bachelor is from Michelle's season."
One day later, Mike Fleiss, the creator, writer, and producer of The Bachelor, added even more confusion into the mix with a "major announcement."
"When choosing #TheBachelor, the most important quality we look for is sincerity. This time, we hit the jackpot!!! Stay tuned," he tweeted, giving no actual information on the subject whatsoever.
Until ABC makes an official announcement on whom the next Bachelor is, fans will just have to keep scraping the barrel for any juice they can find.
Cover photo: Collage: Screenshot/Instagram/greggrippo/andrewzspencer/michael_alliol4