Big baby bucks: Model is offered her largest sum yet to live-stream her birth on OnlyFans!
Hertfordshire, UK - This influencer will not only have to get herself a stroller, crib, and changing table in the near future – but probably a bigger wallet too.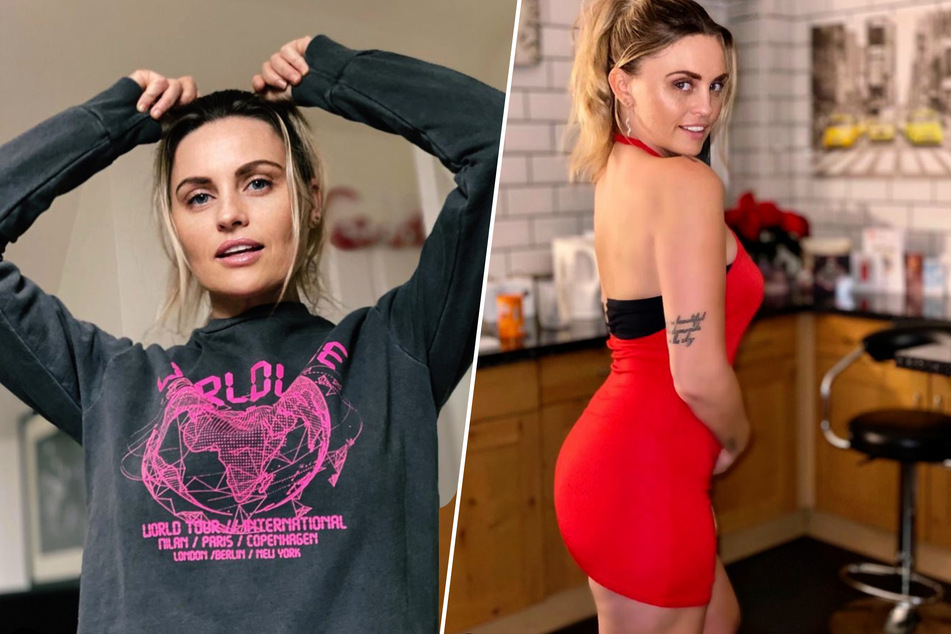 Carla Bellucci (39) is earning a small fortune with her current pregnancy – and like her belly, it's only growing bigger.
She revealed to the Daily Star, "I've been offered 10,000 pounds by one of my OnlyFans to broadcast my birth live - and you know what, why not?"

That translates to over $14,000 for the single filming session.
After all, live birth has been a hit on several reality television shows, so why not make a ton of money for it?
While the Brit is aware that she's likely to garner a lot of criticism for her decision, she doesn't want to let that get her down or influence her.

"I know people are going to go crazy but I'm a businesswoman and I need to make money. I am my business," Bellucci said.
Naturally, she's trying to keep upbeat at the prospect of the odd job, "I am nervous about live-streaming my birth but at the end of the day it's a lot of money to refuse."
Fans of the model offered the expectant mom money for breast milk
What's more, the last few months have been the most lucrative of her OnlyFans career so far – and she owes it all to her pregnancy.
No sooner had she shared the happy news on the adult platform than she found herself with a "massive following."
"So many men have a fetish for pregnant women," Bellucci said. "I made over [$4,200] the day it came out about my pregnancy. Men want to see my belly and are excited about me growing."
So far she's even had requests for breast milk. It seems there really is nothing that isn't off-limits in the industry.
Influencer Carla Bellucci wants her children to follow in her footsteps
While she's sharing her entire pregnancy with the internet, she's already decided that she wants to protect her baby from the spotlight, and as of now, doesn't plan to share shots of her infant with her fans.
The model is already a mother to two children aged 18 and 15, and her partner's daughter is already 24. Yet, she's not worried about the older three - quite the opposite, in fact.
As she revealed to the British tabloid, she would be happy if her children would one day follow in her footsteps to become influencers themselves – and would even prefer her daughter to star on the British dating reality series Love Island instead of pursuing a law degree.
Cover photo: collage: Instagram/Screenshot/officialcarlabellucci (2)